A 21,000 square metre mural has been created in Norway - but you might need an aeroplane to see it.
What claims to be the "world's largest outdoor mural" has been painted on the roofs of industrial buildings by French artists Ella & Pitr to mark the beginning of the street art festival Nuart in Norway, which celebrates its 15th anniversary this year.
The French duo have painted sleepy giants hunched up on rooftops in countries across the world including Portugal, Canada, Chile and Italy.
Titled "Lilith and Olaf", the Norway mural includes a comparatively small portrait of Norway's ancient King Olaf I, who ruled from AD 995-1000, painted in colour next to the sprawling black and white female character Lilith wearing tracksuit shorts and a tank top.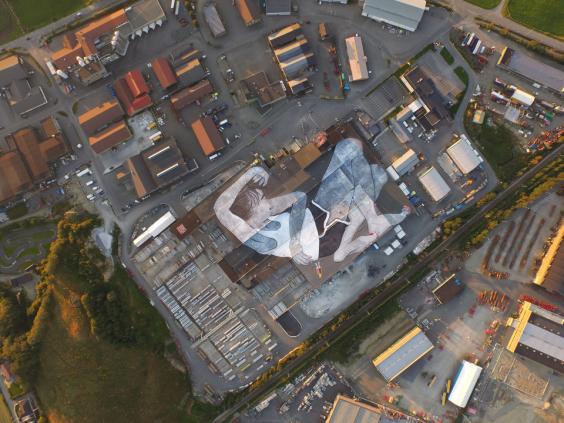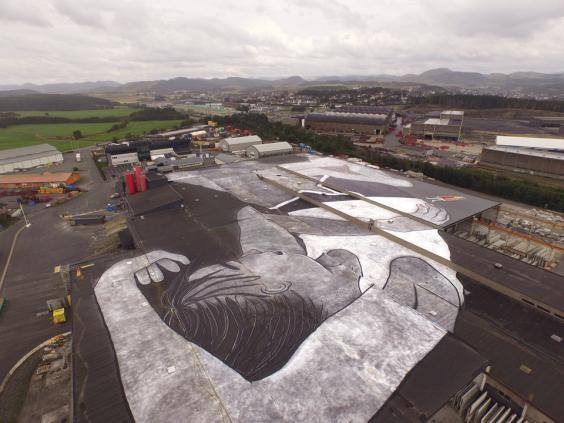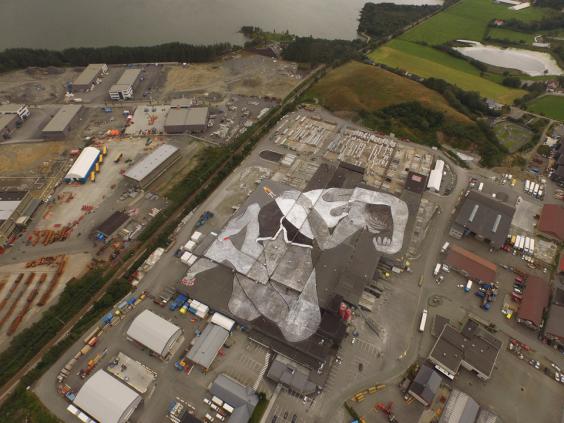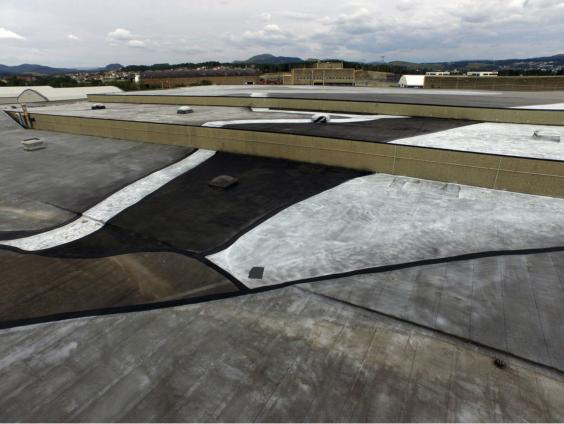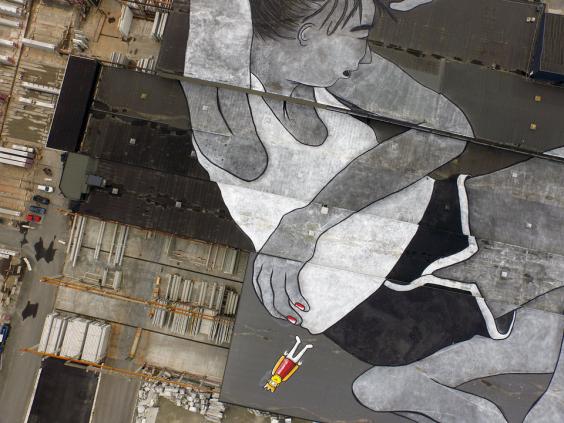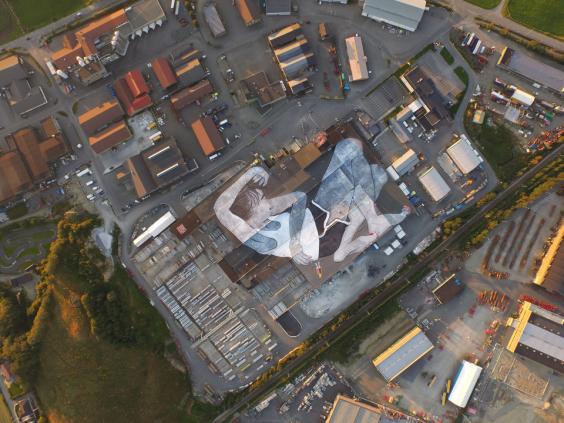 It is hard to prove whether the mural is the largest the world has ever seen, but it does top the Pueblo Levee Project in Pueblo, Colorado, which has held the Guinness World Record for the largest outdoor mural at 16,554.8 square metres since 1997.
"Lilith and Olaf" can be seen from on high over Klepp in Rogaland, Norway for the foreseeable future.
Reuse content