Do you aspire to be one of those people who knows at least a little bit about a lot of things? One way of doing it is to read as much as you can, and across as wide a range of genres as possible.
Read more on The Independent's best books
You can't just stick to the thrillers, or anthologies, or biographies you've grown partial to. If you really want to become a more well-rounded person, you'll need to force yourself out of your comfort zone at the bookstore.
If you're not sure where to start, you've come to the right place. We've selected 24 timeless books on all different topics — politics, science, history, culture, and more — that may help you become the well-rounded person you strive to be.
---
Classic: 'To Kill a Mockingbird' by Harper Lee
First published in 1960 and winner of the 1961 Pulitzer Prize, To Kill a Mockingbird was an overnight success. In its first week, it sold 1.1 million copies, and in its lifetime sold more than 40 million copies and has been translated into more than 40 languages.
In this American classic, lawyer Atticus Finch agrees to defend a black man who was accused of raping a white woman. The fictional story takes place in the town of Maycomb, Alabama, and is told through the innocent perspective of Finch's tomboy daughter, Scout.  
The novel's exploration of racism and parenting remains timeless, and it continues to be taught to children in schools around the world.
---
Classic: '1984' by George Orwell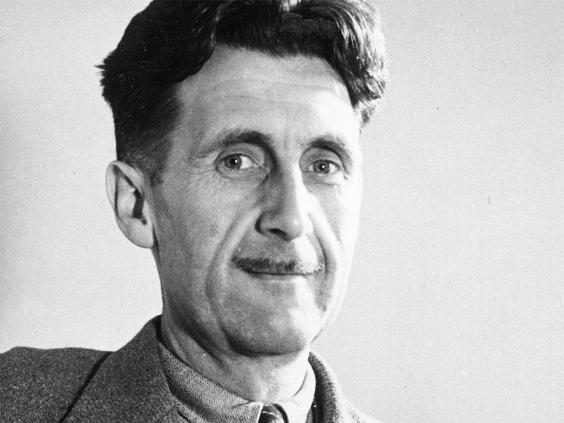 George Orwell wrote this anti-authoritarian novel in 1948 to predict what 1984 would look like in London. His prediction? A totalitarian state where "Big Brother," the government, was always watching you and telling you what to think and believe. 
Some of his predictions came true, like cameras being everywhere and our bodies being scanned for weapons. 
This book is a must-read because it's a cautionary tale of what happens when the government is given too much control over the people and their lives. 
---
Pop culture: 'Harry Potter and the Sorcerer's Stone' by J.K. Rowling
Perhaps its unlikely, but if you haven't read Harry Potter and the Philosopher's Stone, or the following six books in the series, you should run to the bookstore immediately. 
This beloved tale follows a young boy who finds out he's a wizard on his eleventh birthday and is whisked off to a wizarding school called Hogwarts to begin his training. 
These books were so universally loved and praised that they spawned a multi-billion dollar film franchise, a theme park in Orlando, Florida, and a spin-off series based on JK Rowling's book, Fantastic Beasts and Where to Find Them, which will be released later this year. 
---
Pop culture: 'The Lord of the Rings' by J.R.R. Tolkien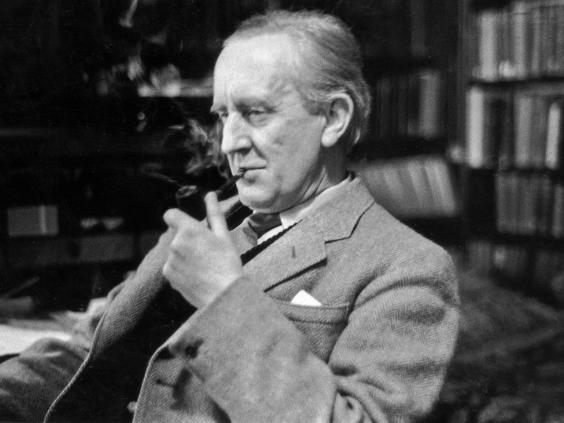 The Fellowship of the Ring — the first book in J.R.R. Tolkien 's Lord of the Rings series — is another must-read.
This epic adventure novel takes place in Tolkien's made-up world known as Middle Earth and follows Frodo Baggins as he sets out to destroy the One Ring before Sauron gets it and uses it for evil. 
The best bookshops
The best bookshops
1/13

The Big Green Bookshop

The owners of this independent claim to be just "two blokes with one bookshop and no idea", but they could have fooled many a book lover, says Lisa. "Green by name and green by décor", this small but well-stocked store attracts a wide fanbase to its events – "be it children's story times, author signings, comedy nights or organising the world's first online reading group."

Where: 1 Brampton Park Road, London N22 6BG (020 8881 6767; biggreenbookshop.com)

2/13

Gay's the Word

The UK's first (and now only) exclusively lesbian and gay bookshop "has become something of a fixture in spite of its radical nature," states Chris. "As expected, the book selection reflects its objective, but in an accessible way that allows it to be seen as a significant advocate of lesbian and gay rights, politics and philosophy, without being intimidating." Rebecca agrees. "We should all be grateful for our specialist indies: if people don't use them we will lose them".

Where: 66 Marchmont Street, London WC1N 1AB (020 7278 7654; gaystheword.co.uk)

3/13

Much Ado Books

A classic bookshop, "with books and chairs scattered throughout," according to Chris. "It has an emphasis on the Bloomsbury Group (their 'rural' centre was nearby), but many other sections too. Group events cover a variety of activities, and the shop is involved with local libraries, and several other organisations".

Where: 8 West Street, Alfriston, East Sussex, BN26 5UX (01323 871222; muchadobooks.com)

4/13

Mr B's Emporium of Reading Delights

This bookshop saved Sara's literary life last year. "I was on my way to London and had left the book I needed at home. It was a book that isn't frequently in stock but Mr B's had it," she explains. Rebecca is impressed by its "fabulous website and fully engaged staff" and Chris by its "new independent" approach, "providing an unhurried atmosphere in which book purchases are a relaxation".

Where: 14 -15 John Street, Bath, Somerset, BA1 2JL (01225 331155; mrbsemporium.com)

5/13

The Book Hive

Described by Rebecca as "a wonderful, airy space for browsing," this is "full of eye-catching, intriguing titles you don't see displayed elsewhere," she says, "including one of the best selections of independent press books and art, design and children's books in the country."

Where: 53 London Street, Norwich, NR2 1HL (01603 219268; thebookhive.co.uk)

6/13

Toppings

"When my daughter was much younger, I took her book shopping in Toppings on holiday. She is difficult to please and we were in there for hours. I have never known such patient, helpful staff and I've never forgotten that afternoon. We bought some fabulous books," says Sara. Chris is also a fan.

Where: 9 High Street. Ely, Cambridgeshire, CB7 4LJ (toppingbooks.co.uk).

7/13

Waterstones Bradford

"Its historic setting makes this branch one of the most beautiful," promises Lisa. "Surrounded by decadent high ceilings and ornate enclaves, pillars and windows, you are naturally guided around the spacious aisles."

Where: Bradford Wool Exchange, Hustlergate, Bradford, BD1 1BL (0843 290 8173; waterstones.com)

8/13

Cogito

Winning a hat trick of recommendations, Rebecca describes it as "wonderful – full of quirky books and local events", Chris is impressed by it sponsoring the local choir – "customers are sometimes entertained with live choral music while browsing" – and the fine job it does of reflecting the surrounding area. Sara loves their "events with both crime and cake."

Where: 5 Saint Mary's Chare, Hexham, Northumberland, NE46 1NQ (01434 602555; cogitobooksonline.co.uk)

9/13

SilverDell Books

This shop describes itself as "more than a bookshop" and Lisa agrees. Winner of a recent Independent Bookseller of the Year award for northern England, SilverDell also has a Vanilla Ice Cream Champion title, and sells handmade chocolates. The bookshop serves a strong and loyal school customer base and holds countless author signings.

Where: 61 Poulton Street, Kirkham, Preston, PR4 2AJ (01772 683444; silverdellbooks.com).

10/13

Achin's Book Shop

Another contender for the title of Britain's most remote mainland bookshop, this one is three miles south of Lochinver, at the foot of Suilven mountain. "A great general bookshop, and they specialise in Scottish non-fiction, Scottish fiction and natural history titles," says Rebecca. "There is also a selection of original artwork and crafts for sale, as well as a lovely café".

Where: Inverkirkaig, Lochinver, Lairg, Sutherland, IV27 4LR (01571 844262; scotbooks.freeuk.com)

11/13

The Bookshop

"I'm a swot," declares Sara, "and this sprawling second-hand bookshop in Scotland's official Book Town is more an archive than anything else. I've found absolute gems here, out of print. It's a treasure trove." It's also one of the main focal points of the brilliant Wigtown Book Festival.

Where: 17 North Main Street, Wigtown, DG8 9HL (01988 402499; the-bookshop.com)

12/13

Chepstow Bookshop

With family who live near this shop Sara's connection with it goes back a long way. "Chepstow is steeped in history and going there wouldn't be complete for me without popping into this bookshop," she says.

Where: 13 St Mary Street, Chepstow, Monmouthshire, NP16 5EW (01291 625011).

13/13

Palas Print

With branches in Caernarfon and Bangor, this indie favourite offers "a strong emphasis on Welsh-language literature, but also travel and contemporary fiction," says Chris."

Where:10 Stryd y Plas, Caernarfon, Gwynedd, LL55 1RR (01286 674631; palasprint.com); 170 Y Stryd Fawr, Bangor, Gwynedd, LL57 1NU (01248 362676)
---
History: 'A People's History of the United States' by Howard Zinn
American historian and political scientist Howard Zinn wrote this book to present his theory that American history can be summed up as the oppression of the majority by the minority. 
It was a runner-up for the National Book Award when it was released in 1980, and has since made appearances in various films and TV shows, such as The Sopranos, The Simpsons, and Good Will Hunting. 
While some readers complain that it doesn't have enough references, this book may open your mind to new interpretations of our past while also filling in the gaps in your knowledge of American history.
---
History: 'Anne Frank: The Diary of a Young Girl' by Anne Frank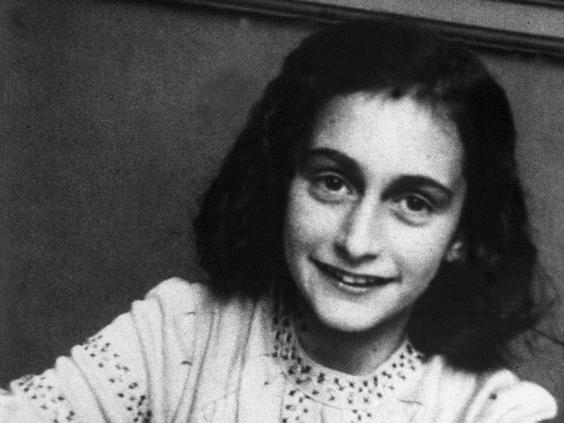 How much is there to learn from a 13-year-old girl's diary? In the case of Anne Frank's, so much. Frank went into hiding with her family during the Nazi occupation of the Netherlands in the 1940s, and wrote regular accounts of what was going on around her. Her diary provides an almost definitive representation of what life was like for many Jews under the Nazi regime, and captures the horror of World War II in a painfully innocent and human way.
---
Politics: 'Team of Rivals: The Political Genius of Abraham Lincoln' by Doris Kearns Goodwin
You may think you're familiar with everything there is to know about Abraham Lincoln, but even if you're a bit of an expert, this book is well worth reading.
Historian Doris Kearns Goodwin wrote it to trace Lincoln's rise from a lawyer out on the prairie to beat two more-experienced politicians and become one of the most well-known presidents in US history. 
According to the book's summary, it focuses on "Lincoln's mastery of men and how it shaped the most significant presidency in the nation's history." 
---
Politics: 'Game Change' by John Heilemann and Mark Halperin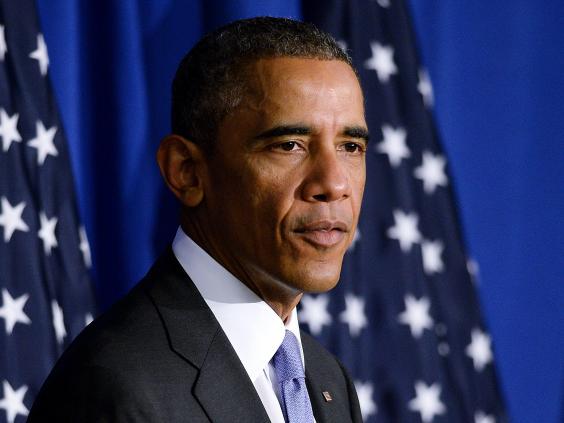 If you've always wanted to be a fly on the wall during a US presidential campaign, you may want to consider reading this book.
Written by two political reporters about the 2008 elections, Game Change wasn't released until 2010. 
Clive Crook of The Financial Times called it "one of the best books on politics of any kind I've read."
---
Science: 'The Origin of Species' by Charles Darwin
This book on Darwin's theory of evolution is worth reading because it revolutionised the science world — it's the cornerstone of modern biology. 
---
Science: 'A Brief History of Time' by Stephen Hawking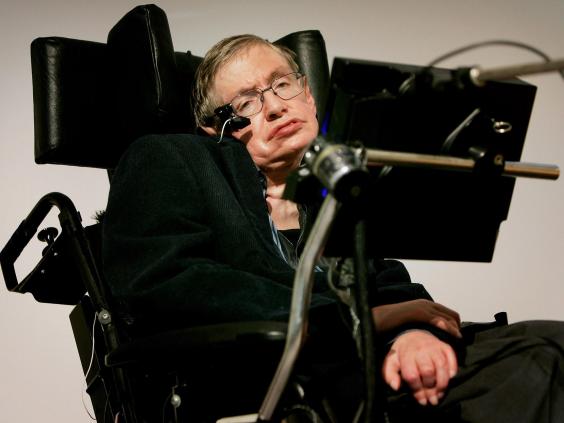 Written by the famous theoretical physicist and cosmologist, this book was published in 1988.
In it, Hawking offers a clear explanation of the scientific theories of today — from time travel to general relativity to the creation of the universe.
---
Science: 'A Short History of Nearly Everything' by Bill Bryson
Bryson uses an upbeat and entertaining style of writing to take you from when there was nothing to where we are now. 
Interestingly, the author isn't a scientist. He's just a curious individual who decided he wanted to really understand science — so he did his research and wrote this book up to help others like himself.
---
Writing: 'The Elements of Syle' by William Strunk Jr. and E. B. White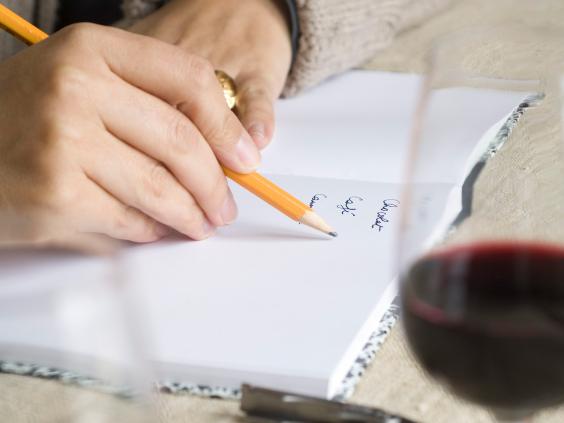 Strunk and White's classic grammar book, The Elements of Style, will help anyone drastically improve their mastery of the written word. 
You probably recognize this book from school, but if you didn't pay attention to it back then, it's well worth your time now. 
From commonly misspelled words to grammar and punctuation, you'll find all the answers in this concise and entertaining read. 
---
Philosophy: 'The Art of War' by Sun Tzu
The Art of War may come from the 5th century BC, but it remains relevant today. 
The book was originally written by military strategist Sun Tzu to help explain how to win in warfare. However, over the years, people have found that the tactics described in the book, such as "know yourself" and "know your enemy" can help people succeed in the day to day struggles of life. 
The book contains 13 chapters — one for each aspect of war — and has been used by sports coaches, legal teams, and businesses for its valuable advice. 
---
Philosophy: 'Zen and the Art of Motorcycle Maintenance' by Robert M. Pirsig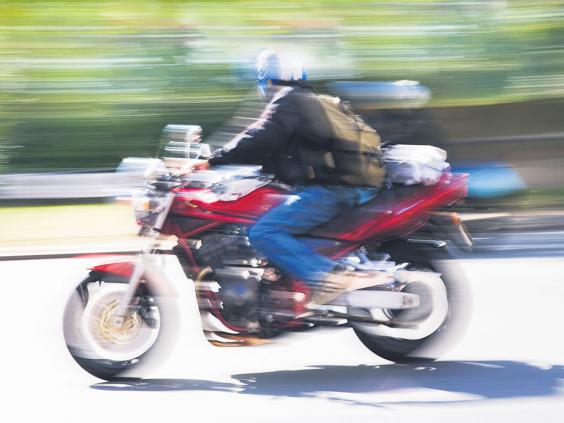 This book, which makes philosophy relatable and easy to understand, follows a father and his young son as they take an adventure-filled motorcycle trip across northwestern America.
It's filled with timeless advice on how to live a better and more fulfilling life.
---
Philosophy: 'The Last Lecture' by Randy Pausch and Jeffrey Zaslow
When Pausch, a professor of computer science at Carnegie Mellon University, found out he had pancreatic cancer and had just three to six months of good health left, he gave the now famous speech titled "The Last Lecture: Really Achieving Your Childhood Dreams."
After this went viral, he decided to expand it into a book titled, The Last Lecture, in which he gives advice on how to live your life to the fullest. 
It's a humorous and smart read that deals with the question: If we had to vanish tomorrow, what would we want as our legacy?
---
Arts: 'Romeo and Juliet' by William Shakespeare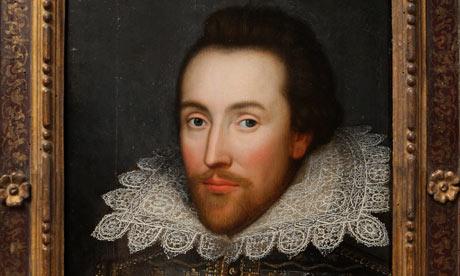 The masterfully written play by Shakespeare revolves around two young lovers whose families are in a violent and passionate feud. It is the ultimate story of forbidden love.
---
Tech: 'Steve Jobs' by Walter Isaacson
This gripping biography is based on years of in-depth, personal interviews with Steve Jobs — and over a hundred family members, friends, and colleagues.
The book, written by Isaacson at the request of Jobs, explains why the Apple cofounder was so intimidating and alluring, and how he helped build Apple and Pixar into the enormous brands that they are today. 
Reading it will give you an inside view of the tech world, inspiration to make a difference with your life, and an interesting tale of a fascinating man's life. 
---
Tech: 'Hackers: Heroes of the Computer Revolution' by Steven Levy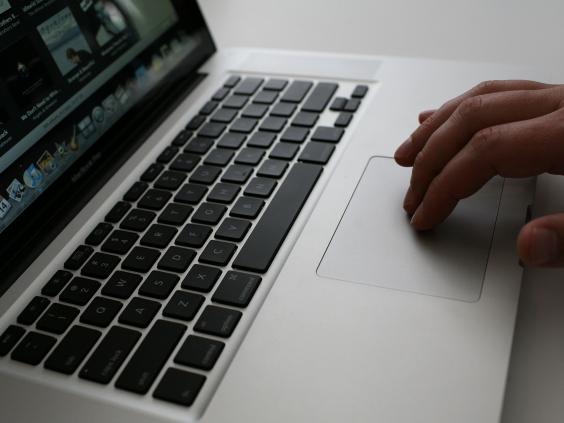 If you want to understand how we went from using the post office and library to using email and Wikipedia, read this.
---
Psychology: 'You are not so smart' by David McRaney
The title may sound harsh, but McRaney is making a point: Every "rational" decision you make in your life is based on an underlying bias. 
This book shows how the tenets of psychology affect you every day, even though you don't consciously realize it. And no matter what you do, you can't resist. 
---
Humor: 'Hyperbole and a half' by Allie Brosh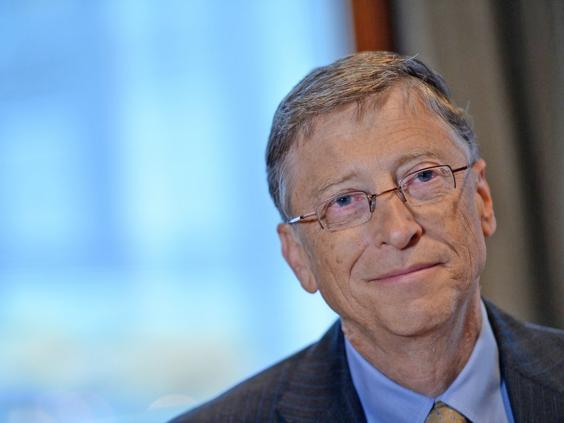 Allie Brosh started out by posting illustrated, humorous stories about everyday events in her past and present life on a blog. 
It became so popular that she wrote and illustrated this book, with 18 episodes on everything from depression to how she stole cake as a child. 
Billionaire Bill Gates called it "funny and smart as hell," and many people say that her depiction of depression is the most accurate one they've ever read. 
---
Business: 'How to Win Friends and Influence People' by Dale Carnegie
There are a number of lessons you can learn from Carnegie's classic, How to Win Friends and Influence People — and they will help you in both your personal and professional life.
From it, you'll learn how to make people like you, how to win people over to your side, and how to lead them. 
---
Business: 'Good to Great' by Jim Collins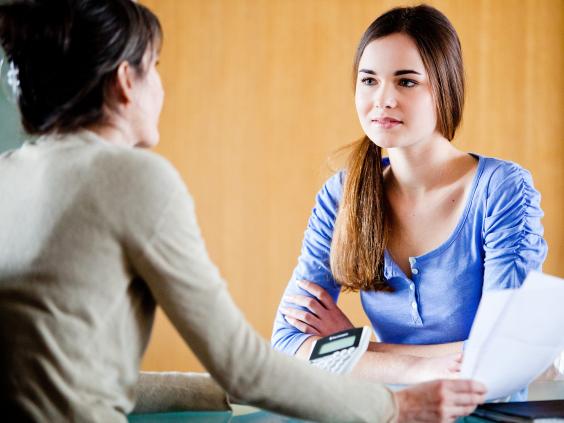 This classic business book uses research from 28 US companies over five years to explain why some make the leap from good to great, while others fail.
If you want to know what you can do to have the greatest impact on your company's success, this is the book for you. 
---
Money: 'The Millionaire Next Door: The Surprising Secrets of America's Wealthy' by Thomas J. Stanley and William D. Danko
The Millionaire Next Door is based on a 20-year study on how people worth $1 million to $10 million reached financial security — and how they maintain it. 
The book focuses on seven common traits among these individuals, such as living below their means and having parents that didn't help them out. 
Getting an inside look on their views and beliefs, as well as their daily spending habits, may be able to help you get your finances on track. 
---
Money: 'The Intelligent Investor' by Benjamin Graham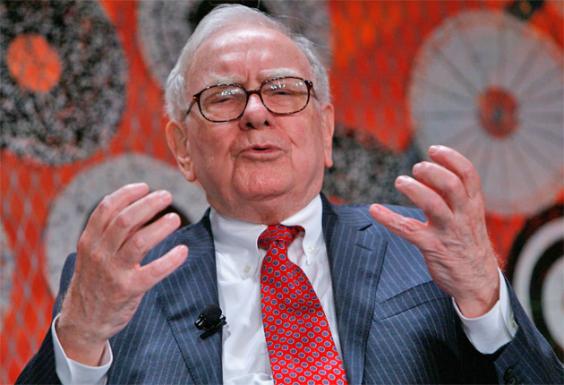 Billionaire investor Bill Ackman is one of many Wall Street power players who cite The Intelligent Investor as essential reading for investors at all levels. 
It was first published by Warren Buffett's mentor, Graham, in 1949 as a thorough introduction to investing for amateurs. 
His "value investing" philosophy teaches people to make wise decisions with their money that can give them substantial returns in the long run.  
Read more: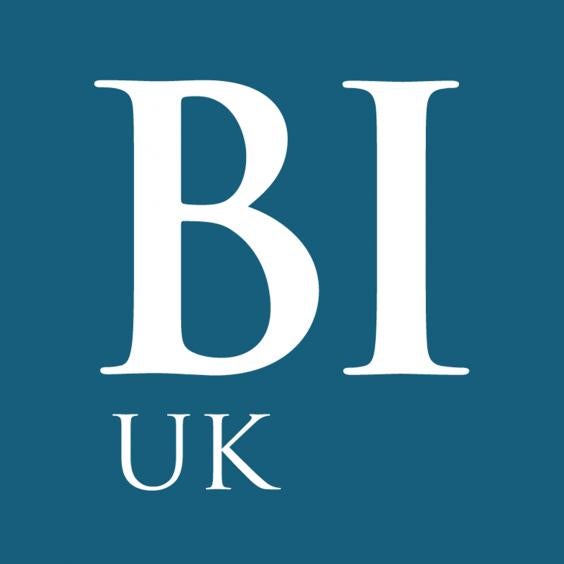 • CEO of Credit Suisse nails banking industry's problem
• Amazon is opening a physical bookstore
• Why the EU referendum doesn't matter
Read the original article on Business Insider UK. © 2015. Follow Business Insider UK on Twitter.
Reuse content