In the stoutly bound board book Busy Santa (Campbell, £4.99) every page transforms after pulling a flap or pushing a tab. Santa can therefore appear either in his pyjamas or in his traditional garb. A simple rhyming story and cute illustrations complete the package, ideal for very small readers.
There are more tricks in Peppa's Post (Ladybird, £12.99), based on the popular television series. Some of its pages change into large envelopes from which young readers can to pull out invitations, a letter written in code with a code-breaking wheel attached, plus tickets and a programme for Peppa's forthcoming home pantomime.
Mr Potato is the mystery guest at the end, with lots of jolly interaction available beforehand. In Ben Mantle's The Best Christmas Present Ever! (Macmillan, £10.99), Bear only has three sleeps left in order to make a gift for his best friend Squirrel. A badly knitted jumper won't do, and a wildly painted portrait somewhat in the style of Francis Bacon is clearly out of order. But he finally comes up with the goods in a picture book full of colour and gentle humour.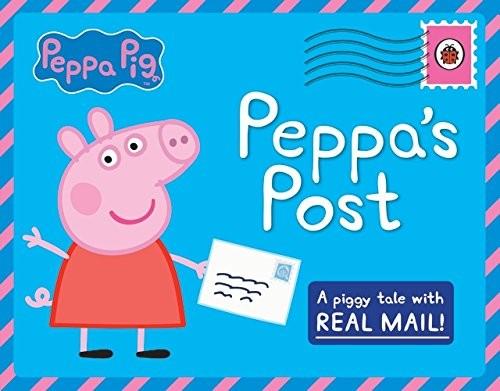 More Christmas references in Chris Judge's The Snow Beast (Andersen, £11.99). The furry black yeti of the title who lives on top of a mountain gets the blame when the tools needed to build the villagers' annual snow festival disappear from their usual shed. Following incriminating footsteps, he finally locates the Snow Beast, a white version of himself, who explains that he needed them to repair his mobile home.
This is situated in an iceberg, and after a broken propeller is put right the villagers join the two beasts there for a riotous party. Chris Judge is particularly good with movement and bold colour and this book has plenty of both. 
There's warmer Australian weather in Dandelions (EK Kids, £7.95) as Dad gets into mild trouble after uprooting some of his daughter's favourite weeds.
She wanted to keep these dandelions in order to blow away the seeds. But Dad finds her a plant still standing, and after a good puff the two imagine the little parachutes flying down the street into the surrounding countryside. Written by Katrina McKelvey and illustrated in watercolours by Kirrili Lonergan, this book also celebrates everyday life in a prosperous Australian suburb where everyone seems to have large gardens and nature in the raw is never far away.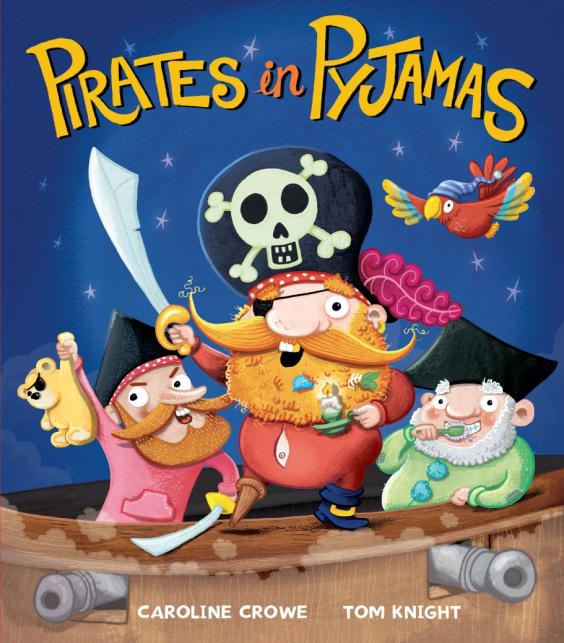 Caryl Hart extracts maximum dark humour from There's a Monster in My Fridge (Simon and Schuster, £6.99 paperback). Each time something threatening seems to be looming, the turn of a split page reveals nothing more scary than, say, a vampire in his underwear or a werewolf scratching his behind. Illustrator Deborah Allwright joins in the fun with big, splashy pictures and a sharp eye for irreverent detail. A final full page pull-out reveals all the monsters so far featured simply wanting to have a game. A small plastic mirror on the back page allows readers to add their own image to the surrounding jollity. 
Pirates continue to be a picture book mainstay, their previous villainy now softened into descriptions of maritime fun and games at the hands of over-grown infant-adults. In Caroline Crowe's rhyming Pirates in Pyjamas (Little Tiger, £6.99 paperback) the joke revolves around the assorted nightwear worn by Captain Grotbeard and the crew of the Leakey Parrot. There's lots of bare flesh evident in Tom Knight's comic illustrations, though Hairy Hank's exposed bottom, the result of a wardrobe malfunction, is mentioned but not made visible to the general reading public. Peace returns at the end with two small children shown fast asleep having imagined the whole thing, making good use of the pirate memorabilia stacked up in their bedroom.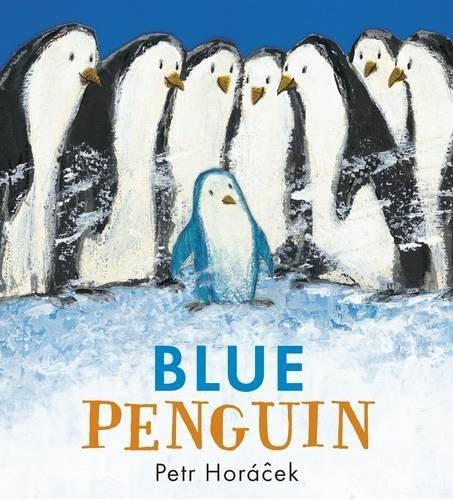 All finishes happily too in Petr Horacek's dreamy Blue Penguin (Walker, £11.99). This title character, the only one born at the South Pole, feels lonely and rejected until he starts singing a song about a white whale. This is heard by another small penguin, who after becoming a friend manages to persuade the rest of the group to listen to this magical singing. When an actual white whale swims up, Blue Penguin triumphs with a song of friendship. A nice enough story, but what really makes this book sing are Horacek's amazing illustrations, all ice and snow with occasional vivid sightings of an orange-coloured sun. 
Peter Bently's The Prince and the Porker (Andersen, £11.99) also celebrates friendship but at a more basic level. Greedy Pignatius invades a Royal Palace in search of food. Finding himself in the state bedroom he tries on some fine clothes and a wig but is then mistaken by a fawning army of servants for the prince himself.
When the genuine article appears Pignatius is unmasked but instead of punishment is offered the post of Royal Double. His first duty is to have tea every week with the prince's formidable if short-sighted Aunt Alice. David Roberts is on excellent form illustrating all this nonsense.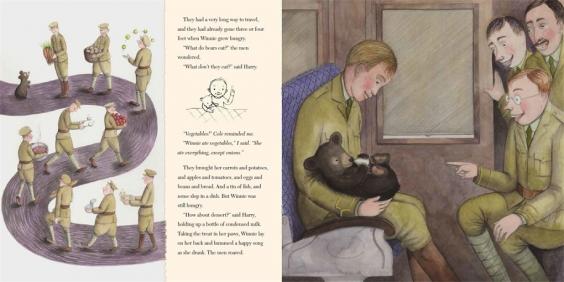 Lindsay Mattick, author of Finding Winnie (Orchard, £11.99) is the great-granddaughter of Captain Harry Colebourn. On his journey through Canada in 1914 this young army vet from Winnipeg bought a baby bear for sale on a station platform. Naming the animal Winnie after his own home state, Colebourn had him by his side as they crossed the Atlantic to England and then to Salisbury Plain. Swiftly becoming a treasured mascot, Winnie was only given to the London Zoo after the Second Canadian Infantry Brigade was ordered off to France.
And it was at the zoo that the author AA Milne and his son Christopher Robin first saw him. They later became so close that the boy was allowed into the bear's enclosure to feed him with honey. He named his own stuffed bear at home "Winnie-the-Pooh" in honour of his new friend, and the rest is publishing history. Sophie Blackall's striking ink and watercolour illustrations, and the many reproduced photographs at the end, both serve to make this charming and well told story truly memorable.