In Try Not to Breathe (Corvus, £12.99) Holly Seddon gives us a former broadsheet-paper darling, now incontinent alcoholic (no, wait). Alex Dale's days are measured in fluid ounces as she paces her drinking with obsessive precision, dispatching her soiled bed linen each morning before counting down to her first bottle once more. What rescues her (and us) from this harrowing timetable is a coma victim, Amy, who lies inert in a nearby hospital. Attacked and left for dead many years before, Alex is drawn to the mystery of who left Amy like this and why. She is helped by a sympathetic, if slightly reluctant ex (a detective playing second fiddle no less). This is a top-notch psycho-drama, with plenty of red herrings and setbacks before Alex slowly regains her life and her self-respect.
Culture news in pictures
Culture news in pictures
1/30 30 June 2016

The world's largest disco ball is installed at the Duke Studios in Leeds ahead of The Big Disco event. The event, which is part of the Yorkshire Festival 2016, will see thousands of people partying under the Guinness World Record holding disco ball - which measures 10.33 metres in diameter and is two and a half times the size of a double decker bus

PA

2/30 29 June 2016

The first major solo exhibition by accessories designer, art director and fashion stylist Judy Blame has opened to the public and runs between 29 June and 4 September at the ICA, The Mall in London

3/30 28 June 2016

Prince Seeiso of Lesotho and Prince Harry on stage with the Basotho Youth Choir at the finale of the Sentebale Concert at Kensington Palace in London

Getty Images

4/30 27 June 2016

A woman looks at the Eugene Delacroix paintings made between 1849 and 1861 during a restoration at the Saints-Anges chapel inside the Saint-Sulpice church in Paris

AFP/Getty Images

5/30 26 June 2016

Chris Martin of 'Coldplay' performs on the Pyramid Stage on day 3 of the Glastonbury Festival at Worthy Farm

Getty Images

6/30 25 June 2016

Adele performing on stage at the Glastonbury Festival, at Worthy Farm in Somerset

PA

7/30 24 June 2016

US artist Joan Jonas poses during the presentation of her exhibition 'Joan Jonas: Stream or River. Flight or Pattern' at the Bitin Foundation in Santander, northern Spain. The display featuring experimental film and video-installation of pioneering Jonas will be open to the public from 25 June to 16 October 2016

EPA

8/30 23 June 2016

Evie Ferris and Georgia Scott-Hunter, Artists of The Australian Ballet next to one of Edgar Degas' iconic ballet dancer paintings 'Dancer with Bouquets' during the media preview for the 'Degas: A New Vision' exhibition at National Gallery of Victoria in Melbourne, Australia. The exhibition will run from 24 June to 18 September as part of the Melbourne Winter Masterpieces series

Getty Images

9/30 22 June 2016

Figures of characters from the comic series 'Uncle Walt' by US cartoonist Frank King are on display in the exhibition 'Pioneers of the Comic Strip. A different Avant-Garde' at the Schirn Kunsthalle museum in Frankfurt am Main, Germany. The exhibition that features the works of six primarily US illustrators created between 1905 and 1940, runs from 23 June 2016 to 18 September 2016

EPA

10/30 21 June 2016

(L-R) Actors Jonathan Holmes, Paul Moniz de Sa, Daniel Bacon, Chris Gibbs, Jemaine Clement, Penelope Wilton, Mark Rylance, Ruby Barnhill, Bill Hader, Rebecca Hall and Rafe Spall arrive on the red carpet for the US premiere of Disney's "The BFG," directed and produced by Steven Spielberg. A giant sized crowd lined the streets of Hollywood Boulevard to see stars arrive at the El Capitan Theatre

Getty Images for Disney

11/30 20 June 2016

Tony Bennett attends as the Friars Club Honors Tony Bennett With The Entertainment Icon Award - Arrivals at New York Sheraton Hotel & Tower in New York City

Getty Images

12/30 19 June 2016

A woman walks in front of the paintings 'Without title' (1960), left, and 'Come closer' (1960), right, during the opening of the exhibition 'Xanti Schawinsky - From the Bauhaus into the World' in Magdeburg, Germany. The exhibition starts on 21 June and lasts until 25 September

AP

13/30 18 June 2016

Recording artist Johnny Bond (L) and Van McCann of Catfish and the Bottlemen perform onstage at Firefly Music Festival in Dover

Getty Images for Firefly

14/30 17 June 2016

Students from both the Richmond and Covent Garden schools perform for Prince Charles, Prince of Wales, in his role as President of The Royal Ballet, as he visits The Royal Ballet School, White Lodge campus in Richmond Park in London

Getty Images

15/30 16 June 2016

A part of the installation 'The Floating Piers' by Bulgarian-born artist Christo Vladimirov Yavachev known as Christo is seen on the Lake Iseo, northern Italy

REUTERS

16/30 15 June 2016

A unique outdoor gallery has been revealed in Hampstead Heath, to mark the return of the Affordable Art Fair in London. The colourful 'running gallery' previewed seven of the artworks going on show at the fair this week from 16 – 19 June. These works, along with thousands more original pieces will be going on sale as the fair opens – all priced between £100 - £5,000

Oliver Dixon/Imagewise

17/30 13 June 2016

The artwork 'Accumulation: Searching for Destination' (2014-2016) by Japanese artist Chiharu Shiota is on display at the show Unlimited in the context of the international art show in Basel, Switzerland. Unlimited is Art Basel's exhibition platform for projects that transcend the limitations of a classical art-show stand, including out-sized sculpture and paintings, video projections, large-scale installations, and live performances. Unlimited is curated by New York-based curator Gianni Jetzer. The Art Basel exhibition is open to the public from 16 to 19 June

EPA

18/30 12 June 2016

A costumed artist performs with fire during International Kiev Fire Fest show. Teams from Greece, Belarus, Lithuania, Slovakia, USA, Czech Republic, Scotland and Ukraine, take part with their fire-shows in the two-day festival in Kiev

Getty Images

19/30 14 June 2016

A man leaves his house as anotherone walks past murals painted as part of a program of the municipality that aims at rescueing public spaces of the historical center in Mexico City. The murals were made on shops' metallic shutters

AFP/Getty Images

20/30 11 June 2016

People look at an art installation named "Fog Assembly" by Danish artist Olafur Eliasson in the castle of Versailles, near Paris

Getty Images

21/30 10 June 2016

Tomatoes float in an aquarium which is part of an artwork entitled 'Something that Floats/Something that sinks' by Japanese artist Shimabuku during the 13th Triennial of smale-scale sculpture in Fellbach, Germany. The exhibition runs from 11 June until 2 October

EPA

22/30 9 June 2016

Swiss artist, Olaf Breuning, stands in front of his artwork 'Text Butt' (2015) in the NRW-Forum in Duesseldorf, Germany. The retrospective can be seen in Duesseldorf from 11 June until 21 August

EPA

23/30 8 June 2016

An artwork entitled 'Hang it all' by Colombian artist Gabriel Sierra is seen during the exhibition 'Under the Same Sun: Art From Latin America Today' at the South London Gallery. The gallery is the final venue on the exhibitionís international tour, following the Guggenheim Museum, New York in June 2014 and the Museo Jumex, Mexico City in November 2015

EPA

24/30 7 June 2016

An interior shows British artist Michael Landy's artworks in the exhibition 'Michael Landy. Out of Order' at the Museum Tinguely in Basel, Switzerland. Landy is one of the Young British Artists (YBAs) generation that emerged in London in the 1990s. The exhibition runs from 8 June to 25 September

EPA

25/30 6 June 2016

A Banksy mural is left painted on the side of one of the classrooms at Bridge Farm Primary in Bristol. The 14ft piece, showing a child with a stick chasing a burning tyre, was discovered at the school along with a letter to the caretaker and was said to be a thank you by the elusive artist after the school recently named a house after him

Getty Images

26/30 5 June 2016

More than 6,000 Colombians pose in the nude for American art photographer Spencer Tunick at Bolivar Square in Bogota. Tunick, famous for his pictures of huge crowds of naked people, convinced more than 6,000 Colombians to strip down in Bogota's main public square - all in the name of peace

Getty Images

27/30 4 June 2016

Bulgarian artist Christo poses in front of the monumental "Mastaba" art work at the Maeght Foundation (Fondation Maeght) on the opening day of the exibition in Saint-Paul, southeastern France. The exibition takes place from 6 June to 27 November

Getty Images

28/30 3 June 2016

Dutch King Willem-Alexander attents the opening of the SONSBEEK '16: transAction, an international contemporary art exhibition in Arnhem, The Netherlands

EPA

29/30 2 June 2016

A sculpture by Colombian artist Fernando Botero is displayed during the opening of an exhibition entitled 'Botero in Hong Kong' at Central district. The outdoor public art installation showcases nine monumental sculptures by Botero from 3 June to 14 August

EPA

30/30 1 June 2016

Everything by my side, a theatrical performance that sees actors in white beds whisper to individual audience members, created by Argentinian artist Fernando Rubio, is unveiled as it makes its UK debut at Canary Wharf in London. Free to the public from 1-3 June. Everything by my side is presented by LIFT, a London-wide festival of international performance and it is the first time the work has been shown since New York City in 2014

PA
Fiona Barton's debut, The Widow (Bantam Press, £12.99) also features a reporter, the sober and scoop-hungry Kate Waters. Former journalist Barton has been in enough newsrooms to know how papers chase a big story and Kate's pursuit of an exclusive with the widow of a suspected child abductor is convincing. Kate's quarry and the novel's main narrator is Jeanie Taylor, a mousey, put-upon creature whose nervy witterings soon begin to grate. This novel has caused much hoohah and comparisons with Daphne du Maurier's Rebecca, on account of Jeanie's crippling diffidence as spouse of a controlling and secretive husband. But whereas Rebecca swept all along in an undertow of sex and menace, The Widow has neither and leaves its rather sketchy ensemble cast to flounder.
There is plenty of sex and menace in Rebound (Macmillan, £12.99), another debut novel by Aga Lesiewicz. Anna Wright, the sole narrator, is a successful media executive. She lives in Highgate, drives a BMW and has a soppy labrador called Wispa. Her existence is charmed and enables her to treat life with a confident sense of entitlement. While out jogging on Hampstead Heath one day, she finds herself turned on by the sight of two gay men sloping off into the undergrowth for a spot of alfresco hanky-panky. So the next fit bloke she sees in running shorts, she pounces on and ravishes. A series of violent rapes on the Heath do nothing to dampen Anna's growing obsession with Dior Man (it's his aftershave) and their wordless rutting continues episodically with great enthusiasm. It takes some nasty violence close to home to jolt her out of her path of self-indulgent lust. Lesiewicz sets a scorching pace in this creepy thriller and leaves us gasping with a genuinely chilling pay-off.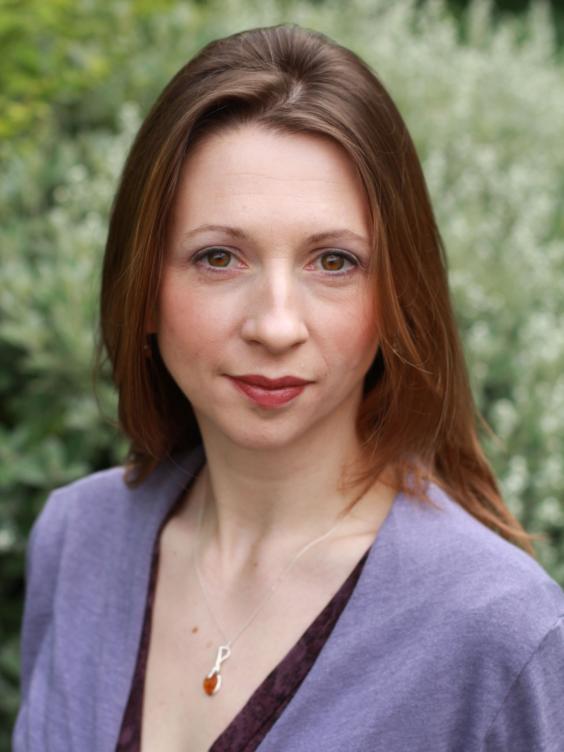 In the final book of the quartet (another journalist's debut) Ann Morgan begins Beside Myself (Bloomsbury, £12.99) on a hot summer afternoon when identical twins Ellie and Helen are scratching around for something to do. Helen, the narrator and bossier of two is particularly restless: "I want to unzip my skin and step into another me," she confides before hitting on the ideal solution – a swap with her sister. It works a treat as all and sundry are hoodwinked. What begins as a mischievous stunt soon backfires, however, as Ellie refuses to go back to being the doormat and leaves Helen impotently raging in her new identity. The harder she tries to convince people of her otherness "the me-ness of me" the more she is scorned for her delusions, and the injustice goes on to derail her life. Lies, hers and other people's, permeate the narrative. We are unsure if Helen is ever being candid with us given that she finds reality an insuperable problem.
This is not just a blisteringly clever novel about identity it also focuses on the grim hold mental illness can take on sufferers and the challenges they face in an uncaring society.
Reuse content