The rain lashes against the window of Cameron Stewart's cosy studio, a perfect backdrop to discussing the sequel to Chuck Palahniuk's seminal Fight Club.
"I have to be the one to do this," Stewart recalls thinking, when he heard that Fight Club 2 was moving ahead with Dark Horse Comics. "I ended up doing a three-page adaptation of one of the closing chapters of the novel. I just made it into a comic on my own time, unsolicited, and sent it to them as an audition basically. And I really enjoyed doing it, I got really into it. It made me excited for the possibility of working on the whole thing. And that got me the job."
It's an unusual way of coming on board a project, and that boundless enthusiasm is evident in person. A beaming Batgirl poses on his workstation screen, a reminder of just how successful the young Canadian artist has become over the course of his career so far. Writing a newly youthful and fan-favourite Batgirl for DC, drawing a pantheon of critical hits including Catwoman, Seaguy and The Multiversity, as well as creating his own multi-award winning graphic novel Sin Titulo, it's no wonder that Stewart practically vibrates with energy.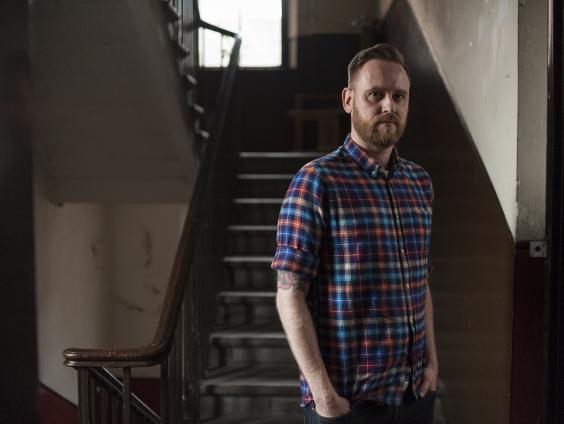 And he is, of course, a fan of Fight Club.
"The cultural impact that that movie made, the characters are kind of indelible, the way that they appear in the film," he muses. "Tyler Durden for most people, even if you've read the book, is still Brad Pitt. I'm trying in the comic to – we're not legally allowed to make it resemble the film, that's an important thing. Because the film is the property of 20th Century Fox, so anything that was an invention for the screenplay, any likenesses of the actors, or the set designs or anything; I can't touch that at all. But what I'm trying to do is be evocative of the film, so that people aren't completely lost."
While many comic projects see artists working script to script, the famously prolific Palahniuk worked in a different fashion.
"Chuck delivered the whole thing at the beginning which is amazing," Stewart grins. "That's really rare, I don't think I've ever had that before, where I've been given a complete script for the entire series .... I could read it, I had an idea of the shape of it, and of the tone and about where it was going to end up. That helped me a lot in deciding on the visual style for it – I know where the story is going and how strange and unexpected it gets."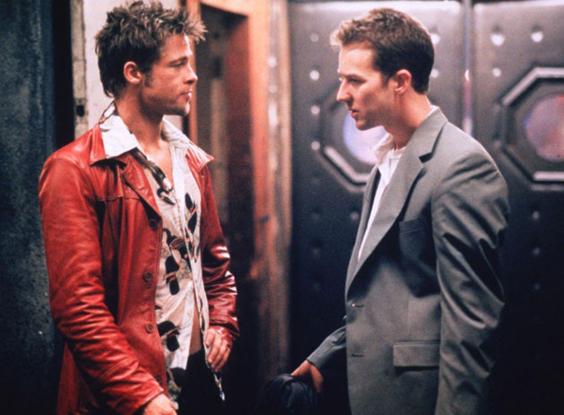 Working with novelists-turned-comics-writers can often be a daunting task, as newcomers struggle to make the transition from solo creator to collaborator, but Stewart is no mere illustrator of the sequel.
"I moved to Portland for the summer last year, just so I could be physically in the same room as Chuck," he explains, adding that they were joined by the colourist Dave Stewart, designer Nate Piekos and editor Scott Allie. "We got to just bounce ideas off of each other. It was very collaborative, Chuck is very gracious and generous as a collaborative person. I was expecting it to be far more controlled and I was bracing myself for that, but in fact he's been so open to collaboration. He's unfamiliar with comics so he's trusting that I know my job as an artist in how to interpret the script.
"Now that we're a few issues in, and he sees how I'm doing it, he's having another look at the scripts he's written. He's becoming aware of how much lifting is done by the visuals."
Another recent visit to Portland saw the two "spitballing some ideas" that have subsequently been incorporated into those rewrites. "Now it's feeling like, yeah, I'm a true collaborator," Stewart nods. "I feel like I'm part of the process now, which is pretty great. It's really strange, I constantly kind of step outside of myself and go 'holy shit I'm working on this with him!'"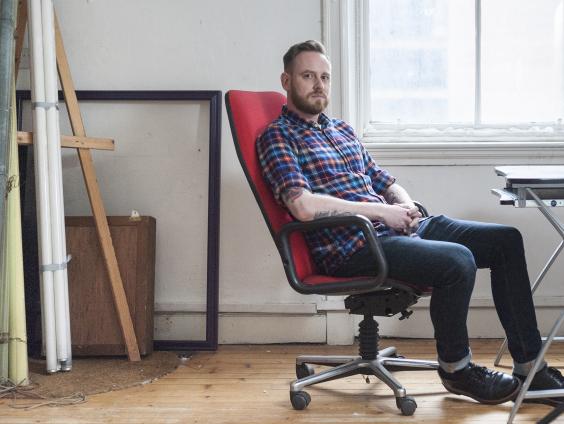 Stewart is a huge name in comics, drawing sizeable crowds at conventions and guaranteeing any comic that holds his name will be a smash hit. A recent glowing review heralded him as the best living sequential artist, which while subjective gives a small clue to his popularity. The artist is very aware that this is the project that will bring his name into the wider spotlight.
"Chuck obviously has quite a sizeable audience of very passionate fans, that probably have never read a comic before but will probably read this," Stewart reflects. "For me there's a lot of pressure on making it accessible to an audience that might not be familiar."
The staccato rhythm and metatextual nods will certainly be familiar to fans of the book and film, even as the comic medium allows them a brand new expression.
"One of the things that Chuck was tickled by was the idea of, he specifically used the words, 'visually annoying the reader'," Stewart laughs, "And he was very interested in the idea of occlusion as well, covering important pieces of information."
Stewart is enjoying juggling his two high profile projects this year, Batgirl and Fight Club 2, but also hopes, one day, to return to a more personal work. He describes Sin Titulo as his "most pure expression," and the Lynchian neo-noir semi-autobiographical thriller certainly deserves wider attention.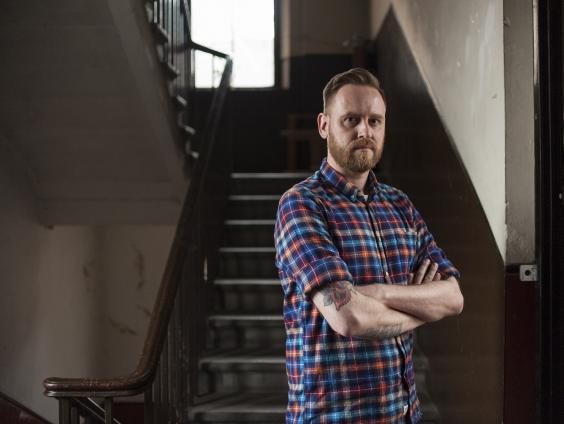 For now though, Stewart is awaiting the release of Fight Club 2 with mischievous delight.
"The issue that I'm drawing now, I'm actually excited and nervous, but mainly excited to see what the reaction is going to be," he grins, choosing his next words carefully. "I think a lot of the people who respond to certain elements of the original might not respond so well to this part. I don't know! It's gonna be really fascinating to see the response to it because obviously there's a segment of the audience who it could be argued have maybe misconstrued the original story and are looking for more of that, and I don't know if they're gonna get it, and I think they might have a shock coming for them.
"I think everybody who's familiar with the story has an idea of where it's gonna go in their head but everyone is wrong. The most traditional sequel story elements we disposed of in the first couple of issues, and then it goes really bananas."