In my round-up of the best fiction in 2014, I wrote that Karen Joy Fowler's We Are All Completely Beside Ourselves (Serpent's Tail, £7.99) had been my novel of the year. I first came across it in February last year, when The Independent on Sunday's ace reviewer James Kidd told me that it was "massively enjoyable and pleasingly odd" and told me to watch out for it to become a big hit. So I pricked up my ears when James emailed me recently to say that he has the same feeling about a debut novel that is going to be published next month.
The Chimes, by the New Zealand poet Anna Smail (Sceptre, 12 February), has already picked up praise from Eleanor Catton and Kevin Powers; its title refers to "a world where music has replaced the written word and memories are carried as physical objects". Simon is an orphaned young man who discovers he has a gift that could change all of this forever … Will it be the novel of 2015? Watch this space.
Another enticing debut for 2015 is called War of the Encyclopaedists (Hamish Hamilton, 28 May), about two friends who try to keep in touch after one of them is deployed to Iraq, and it comes with high praise from its publisher, who describes it as "the big American novel brought to the heart of the 21st Century". One thing that makes it unusual is that it's written by two authors: Christopher Robinson and Gavin Kovite.
Something a bit different from a well-loved author: on 3 March Faber will publish The Buried Giant by Kazuo Ishiguro, which is set in an ancient Britain, with dragons, ogres, giants, an elderly but still spirited Sir Gawain, and a quest. Its setting may come as a surprise to fans of The Remains of the Day, Never Let Me Go, etc, but it's worth suspending disbelief – the leading couple, Axl and Beatrice, in particular, are typically, exquisitely, Ishiguro.
Big-name fiction in 2015 also includes A Place Called Winter by Patrick Gale (Tinder Press, 26 March), in which the place called Winter is in the newly colonised Canadian prairies – it has a dramatic opening and does not disappoint; The Wolf Border, by Sarah Hall (Faber, April), which "explores the fundamental nature of wilderness and wildness [as] Rachel Caine becomes involved in a controversial scheme to reintroduce the grey wolf to the English countrysid ..."; I Saw A Man, by Owen Sheers (Faber, June), "a brilliant exploration of violence, guilt and attempted redemption" set between London, New York, and the deserts of Nevada; A God in Ruins by Kate Atkinson (Doubleday, 7 May), which is described as a "companion" to her best-selling last novel Life After Life and focuses on Ursula's younger brother, Teddy; Pleasantville, by Attica Locke (Serpent's Tail, 16 April), in which murder and political intrigue combine in the new novel by the Orange-shortlisted author of Black Water Rising, and A Strangeness in My Mind, by Orhan Pamuk (Faber, October), the first new novel from the Nobel Prize winner since The Museum of Innocence, published six years ago.
Personally, I am particularly looking forward to reading The Dust that Falls from Dreams by Louis de Bernières (Harvill Secker, 2 July): it "follows the lives of an unforgettable cast of characters as the Edwardian age disintegrates into the Great War, and they strike out to seek what happiness can be salvaged from the ruins of the old world …"
And I've already had a sneak preview of Polly Samson's The Kindness (Bloomsbury Circus, 12 March), which is a gorgeously chilling novel about grief and betrayal, with writing so visual and gripping that I can picture the house at the centre of the drama, Firdaws, almost as well as if I had grown up there myself. Samson seems to write in colours, and fans of her 2010 short story collection Perfect Lives will find this novel well worth the wait.
The first non-fiction to look out for is Chasing the Scream: The First and Last Days of the War on Drugs by Johann Hari (Bloomsbury Circus, 15 January). It is 100 years since drugs were first banned, and on the eve of this centenary Hari set off on a three-year, 30,000-mile journey to see how well that's all going.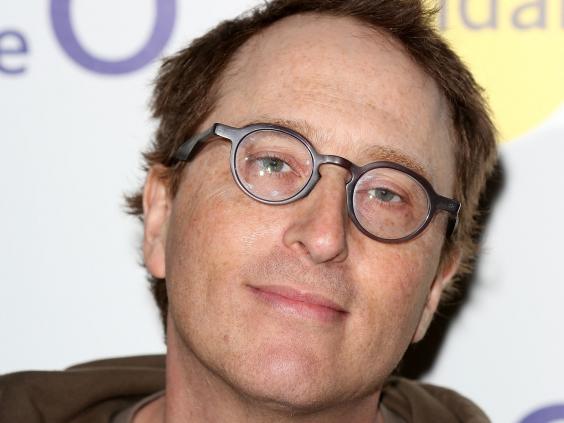 For anyone who has woken up this January worrying that they may be human and fallible, Jon Ronson's So You've Been Publicly Shamed (Picador, 12 March) examines the role of  the modern version of the pillory and the stocks: the internet. Ronson meets psychologists, specialist porn stars, and the shamers and the shamed, including the journalist Jonah Lehrer and PR executive Justine Sacco, who made a bad taste joke on Twitter, to discover what happens when we create a world in which "the smartest way to survive is to be bland". And if that doesn't make you feel queasy, try Swallow This: Serving up the Food Industry's Darkest Secrets, by Joanna Blythman (4th Estate, 12 February) – an investigation by the award-winning food writer into what really goes into our food.
Jonathan Littell may be best known to some readers as the author of the best-selling 2009 Second World War novel The Kindly Ones, but he is also a journalist who has reported from wars in Chechnya, Bosnia and the Congo. His Syrian Notebooks: Inside the Homs Uprising is published by Verso in April. Meanwhile, the Second World War historian Antony Beevor publishes his history of Hitler's ill-fated final offensive in the West, the battle which finally broke the Wehrmacht, in Ardennes 1944: Hitler's Last Gamble (Viking, 21 May).
It will be a good year for history, with a new book by Bettany Hughes, Istanbul, promised by W&N in September, and SPQR: A History of Ancient Rome, by Mary Beard by Profile in October. They call this the "celebrity classicist and national treasure Mary Beard's biggest book to date – a new look at the story of Rome and its astonishing rise from insignificant village to world superpower".
While we can't claim to have discovered him any more than we can claim to have discovered Karen Joy Fowler, I'll never forget the day that a young Robert Macfarlane came to do work experience at The Independent. He was brilliant then, he's brilliant now, and his fifth book, Landmarks (Hamish Hamilton, 5 March) is typical of his thoughtful and lyrical writing. In this one, he explores further the connection between Britain's language and literature, and its landscape. It's gorgeous.
Lastly, an honourable advance mention for the best title of 2015: The End of an Earring, a memoir by actress Pam St Clement, who played Pat Butcher in EastEnders for 26 years (Headline, 12 February).
Reuse content