When I was growing up, mental illness petrified me. In the early 1990s, a rash of widely reported random killings by paranoid schizophrenics led to discussions about failings in community care. Headlines bristled with words such as "rampage" and "frenzied". There were soundbites on the news from people worried about venturing into shopping centres for fear of being attacked by strangers acting on the instructions of evil voices in their head.
But in my own case, the anxiety came from a different source to that troubling most of the people interviewed on TV. The thought of being attacked by a mentally ill stranger didn't scare me any more than the many other upsetting things the nightly news beamed into my living room. Instead, it was the idea of losing your mind, to the extent that you might unintentionally kill someone, that frightened me.
The knowledge that it was possible to be driven to such extremes by your own brain kept me awake for nights on end. I couldn't imagine what I would do if it ever happened to me. Some years later, when I read King Lear at school, I could well appreciate the panic in the ageing monarch's appeal: "O, let me not be mad, not mad, sweet heaven! Keep me in temper. I would not be mad," and the poignancy of his statement when, at last, he is reunited with Cordelia: "To deal plainly, / I fear I am not in my perfect mind."
King Lear is not alone in its association of fear with mental illness: in the more than 400 years since the play was written, numerous authors have yoked insanity to dread. Several 19th-century novels feature figures (usually women) in turbulent mental states who do unnerving things, among them Charlotte Brontë's Bertha Rochester – the original Mad Woman in the Attic – and the title character in Wilkie Collins's The Woman in White. More recently, the idea of the vicious madman has underpinned countless horror stories and thrillers, with Robert Bloch's Psycho being something of a touchstone.
Culture news in pictures
Culture news in pictures
1/30 25 May 2016

A view of the Pyramid of the Louvre museum covered with a gigantic black and white trompe l'oeil photo of the Louvre building by French artist JR in Paris. The exhibition 'Contemporary art JR at the Louvre' runs from 25 May to 27 June

EPA

2/30 24 May 2016

Artist paints a reproduction of one of the vincent Van gogh's painting for the 'Loving Vincent' film in Wroclaw, Poland. 'Loving Vincent', the world's first fully painted animation feature film, will be about the life and death of the Dutch famous painter Vincent van Gogh

EPA

3/30 23 May 2016

John Oliver, Jimmy Fallon and Jennifer Lawrence during a taping of "The Tonight Show Starring Jimmy Fallon" in New York City

Getty Images

4/30 22 May 2016

French Moroccan director Houda Benyamina (C) poses with the Camera d'Or next to actresses Jisca Kalvanda (L), Oulaya Amamra (2ndL) and Deborah Lukumuena (R) at the Palme D'Or Winner Photocall during the 69th annual Cannes Film Festival

Getty Images

5/30 21 May 2016

Swedish artist Andreas Englund signs one of his murals at the Urban Nation museum for urban contemporary art, in Berlin

Getty Images

6/30 20 May 2016

(L-R) Autor Tom Brokaw, Legion of Honor's Grand Chancellor General Jean-Louis Georgelin, Actor Tom Hanks, Ambassador of USA in France, Jane D. Hartley and Doctor Gordon "Nick" Mueller attend Tom Hanks, Tom Brokaw & Gordon "Nick" Mueller receive the Legion d'Honneur Medal at Palais de la Legion d'Honneur in Paris

Getty Images

7/30 19 May 2016

Visitors study work by Tod Papageorge in the gallery areas at the "Photo London 2016" event at Somerset House in central London. Featuring work from some of the world's most respected photographers, the event is aiming to put London on the map as the global city of photography

Getty Images

8/30 18 May 2016

A view of the building that will house planned Urban Nation - Museum for Urban Contemporary Art in Berlin. The street art museum is scheduled to open in 2017

EPA

9/30 17 May 2016

Kate Morais looks at the 'Colossal statues of a king and a queen' (283-246 BC) - which are reflected in a display cabinet glass - which stand over five meters tall during a preview of the 'Sunken Cities: Egypt's Lost Worlds' exhibition at the British Museum in London. This is the museum's first large scale exhibition of underwater archaeological finds and tells the story of two lost Egyptian cities and their recent discoveries beneath the Mediterranean, excavated off the coast of Egypt near Alexandria between 1996 and 2012

Getty Images

10/30 16 May 2016

Kurt Cobain's Univox electric guitar played and destroyed by Cobain at Nirvana's 13 July 1989 concert at Maxwell's in Hoboken, New Jersey is displayed during Julien's Auction Music Icons Press Exhibition at Hard Rock Cafe, Times Square in New York City

Getty Images

11/30 15 May 2016

Cast of the "From The Land Of The Moon (Mal De Pierres)" attend the premiere during the 69th annual Cannes Film Festival at the Palais des Festivals

Getty Images

12/30 14 May 2016

Jamala representing Ukraine with the song "1944" celebrates with the trophy after winning the final of the Eurovision Song Contest 2016 Grand Final in Stockholm

Getty Images

13/30 13 May 2016

A mural on a restaurant wall depicting US Presidential hopeful Donald Trump and Russian President Vladimir Putin greeting each other with a kiss in the Lithuanian capital Vilnius. Kestutis Girnius, associate professor of the Institute of International Relations and Political Science in Vilnius university, said: "This graffiti expresses the fear of some Lithuanians that Donald Trump is likely to kowtow to Vladimir Putin and be indifferent to Lithuanias security concerns. Trump has notoriously stated that Putin is a strong leader, and that NATO is obsolete and expensive"

Getty Images

14/30 12 May 2016

People visit the artwork titled Seven Magic Mountains by artist Ugo Rondinone, near Jean, Nevada. The artwork was recently completed in the desert south of Las Vegas

AP

15/30 11 May 2016

Justin Timberlake attends the "Trolls" Photocall during The 69th Annual Cannes Film Festival

Getty Images

16/30 10 May 2016

Curator Ben Russell poses with a 2.4 meter robot called Cygan, built in 1957, on display at the Science Museum before announcing a new robot exhibition for 2017

Getty Images

17/30 9 May 2016

A Palestinian artist paints a graffiti on a wall of the United Nations school of Beit Hanun, in the northern Gaza Strip

Getty Images

18/30 8 May 2016

Jon Snow collects the award for best news coverage on behalf of Channel 4 during the House of Fraser BAFTA TV Awards 2016 at the Royal Festival Hall in London

PA

19/30 7 May 2016

Illustration View of the 'Empires' exhibition of Huang Yong Ping as part of Monumenta 2016 to Grand Palais from 8 May till 18 June 2016

Getty Images

20/30 6 May 2016

People, including Russian servicemen, attend a concert of Mariinsky Theatre in the amphitheatre of the Syrian city of Palmyra, Syria

Reuters

21/30 5 May 2016

A child looks at an artwork titled 'Bi-lateral Relations' by Uruguay artists Fernando Foglino and Valentina Cardellino during the Latin America and Caribbean Art Festival Visual Art Exhibition 2016 at the World Art Museum of the China Millennium Monument in Beijing. The exhibition runs until 26 May, and is part of joint activities to mark the China-Latin America and Caribbean Cultural Exchange Year

EPA

22/30 4 May 2016

(L-R) David Furnish, Lady Gaga and Macy's CEO Terry J. Lundgren attend Love Bravery by Lady Gaga and Elton John Launch at Macy's Herald Square in New York City

Getty Images

23/30 3 May 2016

The Hofburg palace is illuminated by a projection of Viennese artist Viktoria Coeln for the project Dystopia Eutopia in Vienna, Austria

AP

24/30 2 May 2016

A visitor looks at paintings by Yemeni female artists displayed at a gallery during an exhibition entitled Women Creativity for Peace in the capital Sanaa

Getty Images

25/30 1 May 2016

A man looks at an art piece during the Oshtoora festival in an open desert north Fayoum, Egypt. Oshtoora festival, or "A temporary sate," is held only once a year in a different locations within Egypt. The festival is based on expression of music, arts, and cultures in an open natural environment

AP

26/30 30 April 2016

Actress Lupita Nyong'o attends "Eclipsed" To Launch A Dedications Series In Honor Of Abducted Chibok Girls Of Northern Nigeria at Golden Theatre in New York

Getty Images

27/30 29 April 2016

Kabuki actor Shido Nakamura (in red) performs in a final dress rehearsal for the kabuki theatre show 'Hanakurabe Senbonzakura' in Tokyo, Japan. The latest digital technology kabuki theatre piece 'Hanakurabe Senbonzakura' is part of the Niconico Chokaigi festival in Tokyo. The festival was organized by video website Niconico, combining Kabuki, a traditional Japanese theatre art and cutting edge animation technology, co-starring kabuki superstar Shidou Nakamura and the popular virtual idol Hatsune Miku

Getty Images

28/30 28 April 2016

Members of the Australian ballet perform in the scene from "Scent of the Love" during the dress rehearsal for the national premiere of Symphony in C that comprises of five short ballet works at the Opera House in Sydney

Getty Images

29/30 28 April 2016

The statue of Christ the Redeemer is illuminated in Brazilian flag colours, including a projected face designed by Brazil based Italian-French lighting artist Gaspare Di Caro, to celebrate 100 days until the start of the Olympic Games Rio 2016

Getty Images

30/30 27 April 2016

A visitor looks at an artwork during the opening of the exhibition Lumieres d'Afriques (Lights of Africa) at the Charles Donwahi Foundation in Abidjan. The exhibition conceived by African Artists for Development (ADD) displays artworks including photographs, paintings and sculptures by 54 African artists, one from each country of the continent, who have created their pieces inspired by the theme The Illuminated Africa. The exhibition runs from 27 April to 6 June 2016

Getty Images
These stories are suspenseful and often chilling because of the inscrutable nature of the afflictions gripping their characters. We don't understand what is wrong (at least at first) and so we can't predict what will happen next. And the less we understand, the more easy it is to demonise.
It's a technique that the author Shirley Jackson exploits and to some extent turns on its head in her terrifying mid-20th-century novel The Haunting of Hill House. Here, rather than being rushed at on occasion by an insane character who waits in the wings, readers are taken inside the mind of the person who is disturbed. The troubled protagonist is Eleanor, one of a handful of volunteers who answer a newspaper advert to accompany an investigator of the paranormal during a stay at a purportedly haunted house.
The not knowing in this case takes the form of an uncertainty about how many of the unsettling events described are real and how many of them only take place in Eleanor's mind. Although there are suggestions in the weird euphoria that Eleanor feels during her journey to the house that her mental state is erratic, Jackson lays out enough hints to keep open the possibility that the terrifying occurrences that the guests all experience to some degree have supernatural causes. As a result, we wander through the text as ill at ease and unsure about what is really happening as the protagonist herself. The final turn of the screw comes when Eleanor's anxieties transform into a horrid serenity that we know with queasy certainty can't come to any good.
Jackson might have left things at that and turned in a gripping thriller. But what lifts the book on to another level are the flashes of insight that she continues to give Eleanor right up until the narrative drives to its terrible conclusion. Amid the eerie incidents, we get glimpses of the woman trapped in the tumult, clamouring to get out. This is what makes us care and keeps the story churning in our brain long after the final page.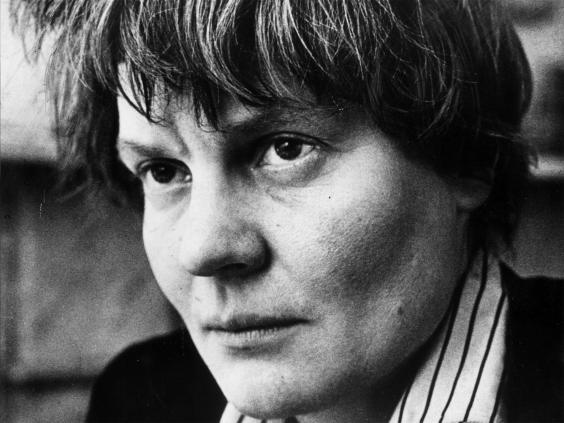 Indeed, this issue of where a condition – or perhaps possession in Eleanor's case – stops and the person begins is one of the most fascinating questions when it comes to the literature of mental illness. From Bessie Head's A Question of Power to Sylvia Plath's The Bell Jar, and from Horacio Castellanos Moya's Senselessness to Knut Hamsun's Hunger, the world abounds with novels that tug at the knots tying identity to mental health and try to tease out the point at which the concepts come apart.
Many of these, such as Iris Murdoch's tour de force The Sea, the Sea, work through the form of intense, first-person narratives that seethe with contradictions and non sequiturs, inviting readers to put their own spin on events and make their own diagnosis. Others, among them Vladimir Nabokov's Pale Fire, use devices such as footnotes to build up layers of assertion and counter-assertion that wrinkle into pockets where speculation about the sanity of one or more of the narrators can breed – a kind of textual split personality disorder.
In my novel Beside Myself, which features an identical twin who is diagnosed with bipolar disorder after she swaps places with her sister and becomes trapped in the wrong life, I decided to use voices to reflect the mental disintegration of my protagonist. Starting off rooted in the first person, the narrative comes unstuck after a traumatic childhood experience and moves into the second person. By the time the adult protagonist, Smudge, appears, the narration is in a distant third-person strain that gets interrupted – and occasionally almost overwhelmed – by disjointed voices in Smudge's head.
The seriousness of the question of how identity and illness intermingle means that many of the works that tackle it tend to be rather bleak, but that isn't always the case. Joseph Heller builds Catch-22's satire around a set of paradoxical requirements used to ascertain whether airmen are mentally fit to fly (in short: if you were insane you could be excused from duty; and yet, if you applied to be excused, you were showing a very sane fear for your life); Don Quixote's deluded tilting at windmills evokes much mirth; and, for all its sinister, Kafkaesque traits, Jonas Karlsson's The Room, about a civil servant who discovers a door to a secret office where his colleagues can see only a blank wall, packs several hilarious punches.
Similarly, for all the fears often attached to it, mental illness itself is not portrayed in a uniformly negative light in fiction. Just as it provides rich fodder for wordsmiths, so its depiction is often rich. For example, the link between mental illness and creativity – demonstrated by numerous scientific studies, including research last year by Reykjavik-based genetics company deCODE which showed that painters, musicians, writers and dancers are, on average, 25 per cent more likely to carry gene variants that predispose them to bipolar disorder and schizophrenia – is a common theme.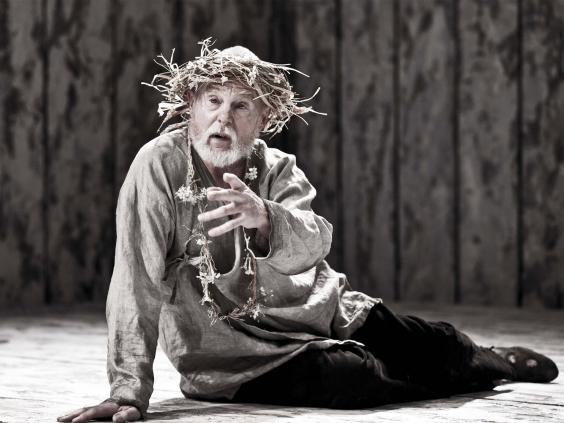 The protagonist of Patrick Gale's Notes from an Exhibition, for example, is the brilliant yet troubled artist Rachel Kelly, whose debilitating bipolar disorder and bursts of creative genius are irrevocably intertwined. The question is: brilliant yet troubled, or brilliant because troubled? Though Shirley Jackson's Eleanor is ultimately crushed by events at Hill House, she experiences moments of exhilaration, joy and release as she surrenders to whatever delusion or force grips her there. Even Lear, wandering on his blasted heath, "As mad as the vexed sea, singing aloud, / Crowned with rank furmitor and furrow-weeds", has moments of accepting his weakness and diminished status that approach a kind of peace.
These depictions of the positive sides of altered mental states echo some of the real-life accounts written by people diagnosed with psychiatric illness. In The Devil Within, for example, author and critic Stephanie Merritt describes how her bipolar disorder led to periods of intense productivity and an "unnatural energy" that allowed her to turn in articles at a frenetic rate, although, as the title suggests, the negative aspects of the untreated illness far outweighed any benefits. This dual quality is reflected by the fact that, in many of these narratives, those who have experienced treatment describe the struggle of accepting that managing their illness so as to be able to function on an everyday basis will involve the loss of the bursts of energy, creativity and vision that their condition affords them in its unbridled state.
There are some forms of insanity that are celebrated in literature or at least regarded as normal. Love is the prime example. Here's Romeo, a self-confessed "sick man", describing his state in light of his new feelings for Juliet, and sounding for all the world like someone in the grip of a psychiatric disorder: "Tut, I have lost myself. I am not here. / This is not Romeo; he's some other where." And more plainly, here's Rosalind in the thick of toying with Orlando in As You Like It: "Love is merely a madness, and I tell you, deserves as well a dark house and a whip as madmen do; and the reason why they are not so punished and cured is that the lunacy is so ordinary that the whippers are in love too." (Rosalind's reference to the grim Elizabethan treatments for madness are a reminder that extreme and inappropriate responses to many forms of mental illness are sadly nothing new.)
Even when it comes to less common conditions and obsessions, literature's ability to transport readers and viewers into unfamiliar and sometimes desperate situations means that it is able to explain and to some extent normalise the troubled mental states of its characters. Through showing us the steps that have led to the crisis, stories reveal that insanity can often be if not a rational then a reasonable, human response to terrible events. For example, in Sophocles' play Electra, Electra's plan to have her brother Orestes murder their mother Clytemnestra is somehow understandable in light of her fixation on her dead father and hatred for the mother who killed him. Similarly, some 25 centuries later, in his novel The Shock of the Fall, Nathan Filer's deft excavation of the impact on the protagonist of his brother's death takes us deep into the experience of schizophrenia.
Stories such as these are important because they build bridges between the world of the reader and that of the character described. By revealing the humanity and humanness of illnesses so often stigmatized and made to seem other, they chip away at the sharp divide many of us imagine between sane and insane – a divide that may often be little more than a comforting buffer between us and the terrifying idea of losing our mind. Instead, these stories encourage us to see mental health as more of a sliding scale, a continuum on which we might all find ourselves at different points throughout our lives. By fleshing out the experience of mental illness, they nudge us towards the truth that, as Matt Haig observes in his memoir-cum-manifesto Reasons to Stay Alive, "Everyone would have a label if they asked the right professional." In so doing, they work against the stigma and fear that so often bring loneliness in their wake for people diagnosed with mental illness.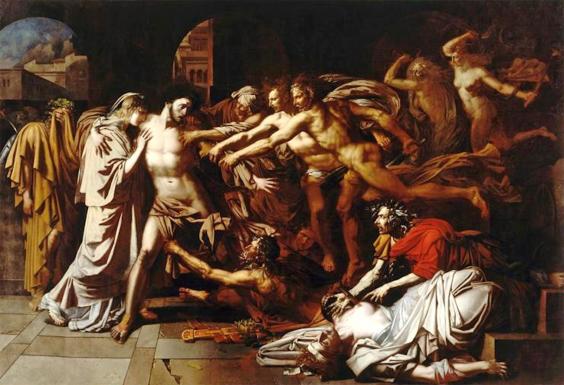 This was something I encountered in my early-twenties when I spent two years volunteering for Samaritans. Over that time, I had the sad privilege of talking with people in all sorts of extreme circumstances, from young abuse victims in care to prisoners experiencing mental breakdown, as well as many people holding together "normal" lives while struggling against terrible challenges beneath the surface.
The stories of those I spoke to were unique and private to the individuals, but something that was common to many of them was a sense of isolation. Even those in touch with the caring professions often felt failed and marginalised by the system, something I later found movingly conjured in John O'Donoghue's memoir Sectioned: A Life Interrupted. Yet these people felt a compulsion to share their own stories and to feel the connection that doing so brings – even if the only person listening is a 23-year-old stranger on the end of a telephone line. And if sharing stories on an individual level can foster that sense of affinity, however brief, then sharing them on a national or international level through the archetypes, everymans (and everywomans), and vibrant one-offs of literature can surely link us – more of us – yet more meaningfully, and help to break down the preconceptions that keep fear and stigma entrenched.
Of course, this is not to suggest that literature by itself can be the magic bullet for the failings in the way we handle mental illness. After all, human beings have been telling stories about mania, obsession, depression and delusions for centuries, and we still are a long way from understanding and accommodating these states in society.
Indeed, the form of stories makes them in some ways unsuited to carry the full weight of the experience of mental illness. Beginnings, middles and ends bear little relevance to the daily lives of many who endure psychiatric conditions that can often seem punishingly endless. It's a point that Rose Bretécher makes in Pure, her account of living with "pure o", a little-known form of obsessive compulsive disorder: "The global story bias has no truck with the grinding tenacity of mental illness: when was the last time you saw a drawn-out soap opera storyline in which someone spent years bottling something up before finally mustering the strength to confide in a loved one, and then literally NOTHING CHANGED?"
Books that attempt to capture something of the interminable nature of such situations can never entirely succeed. Even Hanya Yanagihara's 720-page, best-selling novel A Little Life, a substantial portion of which is devoted to the appalling history of the compulsively self-harming Jude St Francis, cannot do this justice; the days or weeks it takes to read are as nothing beside the decades facing those for whom such experiences are a bitter reality. While John Bunyan's Christian passes through the Slough of Despond and comes through his trials to declare triumphantly at the end of The Pilgrim's Progress, "My marks and scars I carry with me, to be a witness for me that I have fought His battles who will now be my rewarder", many spend much of their lives trapped in the swamps, with little hope of moving forward.
Despite its limitations, however, literature is a powerful tool in the effort to help us to all live better with mental illness. By taking us inside a world that we instinctively fear and wish to distance ourselves from, stories remind us that while people sometimes lose their minds, they never lose their humanity. This brings with it a string of powerful implications: that psychiatric illness is tightly woven into the human experience. That we all have psychological marks and scars. And that, when it comes to mental health, there is a continuum where we might prefer to imagine a neat divide. Ultimately, they encourage us to confront the alarming yet liberating truth that the "perfect mind" does not really exist.
Ann Morgan's novel 'Beside Myself' (£12.99, Bloomsbury) is out now