With half the publishing world on Twitter, you are only ever a few clicks away from telling an author just how much you loved their last novel (or that you thought the ending was dumb, and it was unacceptable to kill off Harold).
But it wasn't always so easy. Back in the day, if you wanted to contact a writer you would need to send in a letter, usually care of his or her literary agent (and, indeed, some still choose this antiquated method). But, and here's the big question, what were your chances of getting a reply? Surely, most scribes were far too busy delivering the next five chapters to their demanding publishers to respond to the brown-nosing.
Two recent stories have shed some light on the way in which fan letters are handled. They have taught us that, even if you did receive a response, it doesn't necessarily mean that it had come from the author's hand.
On Desert Island Discs last week, Biddy Baxter, the former Blue Peter editor, revealed that she had written a fan letter to her favourite writer, Enid Blyton, when she was six. The little girl was thrilled with the charming reply from the author of The Famous Five. "It was wonderful," she recalled. "The best day of my life."
It inspired the young Baxter to write again to Blyton, just three weeks later. But she was crushed when she received the exact same reply. In tears, she wailed to her mother, "She doesn't remember me!" The incident encouraged Baxter to create a catalogue of children's fan mail when she was at Blue Peter, so no child would ever be delivered a similar cruel blow.
Furthermore, last week saw the publication of My Salinger Year, a new memoir by Joanna Rakoff about her time working at a New York literary agency in the 1990s. As an assistant there, she was responsible for, along with a number of other menial tasks, reading the fan letters addressed to its prized author JD Salinger.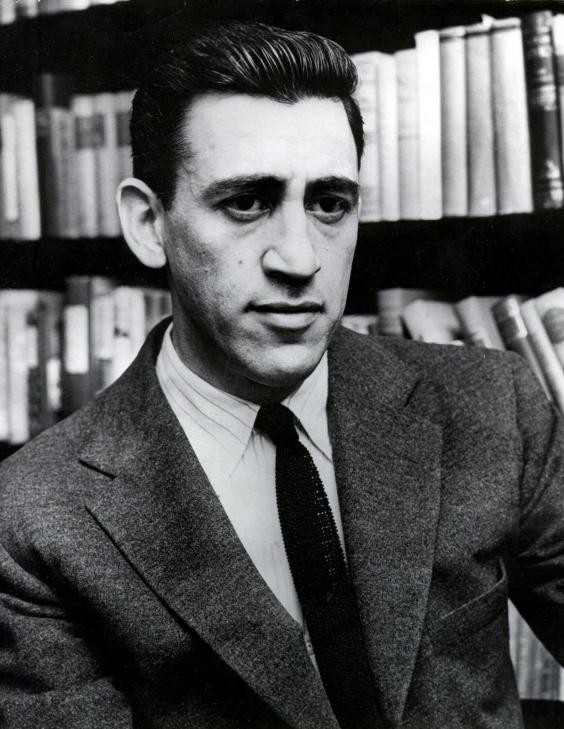 The reason behind taking a peek at the reclusive writer's mail was, apparently, a precautionary measure after two Salinger fans (John Hinckley Jnr and Mark Chapman) had both shot prominent people. Although the author of The Catcher in the Rye had entered into correspondence with fans earlier in his career, it had become too distracting for him.
All his mail was then destined for the rubbish bin, but not before Rakoff sent out a standard reply thanking whoever had written for their letter and explaining that Salinger had requested that he not be forwarded any mail – and that they should not write again. But so moved was Rakoff by the hundreds of letters that arrived each week on everything from scrappy notepaper to posh sheets to Hello Kitty stationery, that she started to reply to them herself. "Some of the letters were just so overwhelmingly sad and interesting that it just seemed cruel to not reply," Rakoff told the Today programme yesterday. "I would bring them home with me and read them before bed or early in the morning, trying to figure out what I would say to them. And also what would Salinger say? What would Salinger really want me to say to them in response to their dilemmas?"
Not all writers share Salinger's indifference. Some cherish fan mail, and will readily send a thoughtful response. To celebrate what would have been Maurice Sendak's 86th birthday this week, a literary agent shared a charming fan-mail story on Twitter. Sendak always personally replied to notes from children. After he received a card from a boy, Sendak responded with a drawing of a Wild Thing and the words: "Dear Jim: I loved your card." Then a letter arrived from the boy's mother. "Jim loved your card so much he ate it," it simply read.
"That to me was one of the highest compliments I've ever received," Sendak said. "He didn't care that it was an original drawing or anything. He saw it, he loved it, he ate it."
If only the fate of all fan mail was quite so happy – and delicious.
Reuse content