Harper Lee's Go Set a Watchman isn't the only rediscovered manuscript getting some buzz recently. Another book, but one geared to a much younger audience, is also highly anticipated. A newly discovered Dr Seuss book goes on sale this week, 25 years after the author's last work, Oh, The Places You'll Go!
What Pet Should I Get? tells the story of a brother and sister grappling with this fun question during a trip to the pet store. The manuscript and illustrations were discovered by Theodor Geisel's (Dr Seuss's real name) widow at their home shortly after his death in 1991 and put aside.
Two years ago, his widow and longtime secretary rediscovered them. Lucky us.
Most iconic book covers
Most iconic book covers
1/12 The Great Gatsby - F Scott Fitzgerald

Francis Cugat designed the cover art for Fitzgerald's quintessential jazz age novel. He finished it before the book was complete and the author liked it so much he 'wrote it into' the novel.

2/12 The Godfather - Mario Puzo

This 1969 cover art was produced by S Neil Fujita and became so iconic that the gothic typeface and puppeteer's hand were used as imagery in the film too.

3/12 The Cat in the Hat - Dr Seuss

Theodor Seuss Geisel designed this cartoon for his own 1957 children's classic.

4/12 Fifty Shades of Grey - EL James

If this cover to EL James' first erotic novel isn't one of the most iconic sleeves of recent times, we don't know what is.

5/12 The Catcher in the Rye - JD Salinger

Salinger was known for being fussy when it came to his book designs. He liked them simple with the only words being his name and the title, like this one by E Michael Mitchell.

6/12 'Porno' - Irvine Welsh

DJ Design came up with this crass cover for Irvine Welsh's Trainspotting sequel that few book-buyers could walk by without noticing.

7/12 Catch 22 - Joseph Heller

American jazz musician and designer Paul Bacon created this simple yet striking cover for Heller's novel. He is also the man behind the One Flew Over the Cuckoo's Nest and Slaughterhouse-Five sleeves.

8/12 One Day - David Nicholls

Craig Ward designed this bright romantic sleeve for David Nicholls' 2009 novel.

9/12 A Clockwork Orange - Anthony Burgess

David Pelham came up with this famous cover ten years after A Clockwork Orange was first published in 1962.

10/12 In Cold Blood - Truman Capote

S Neil Fujita designed this crime thriller's sleeve using a classic typeface, a strong black border and a simple drop of blood. The drop was brighter at first but Capote asked for it to be made darker as time had elapsed since the murders.

11/12 Grapes of Wrath - John Steinbeck

Illustrator Elmer Hader painted this by Steinbeck's request for his 1939 novel. He then created the cover art for East of Eden and The Winter of Our Discontent, too.

12/12 Invisible Man - Ralph Ellison

Edward McKnight Kauffer's powerful artwork represents the protagonist who is struggling to assert his identity in a world of hate.
The book features the siblings from One Fish Two Fish Red Fish Blue Fish. Because that book was published in 1960, it is believed this story was written around the same time period.
True to other Dr Seuss books, the cover features familiar colour schemes, artwork and lettering, so it's instantly recognisable as one of the author's creations. I wondered, though, would this new (old) book be as good as the others?
Not to worry. What Pet Should I Get? gives kids more of what they love about Dr Seuss stories – short, snappy rhymes that together form a book that's fun to read aloud.
The two siblings arrive at the shop after getting the okay from Dad: "Dad said we could have one./Dad said he would pay./I went to the Pet Shop./I went there with Kay." There, they encounter not just the usual array of cats, dogs, birds and rabbits, but, of course, a bevy of imaginary creatures. This leads to the big question: what pet to get?
After trying to decide, and wondering if maybe they could bring home one of each, they arrive at a thought that pushes them to move forward: "NO . . . Dad would be mad./We can only have one./If we do not choose,/we will end up with NONE."
As in some previous Dr Seuss books, this one suggests a lesson; in this case, it's "make up your mind". But the message is not preachy; instead it is playfully incorporated into the story.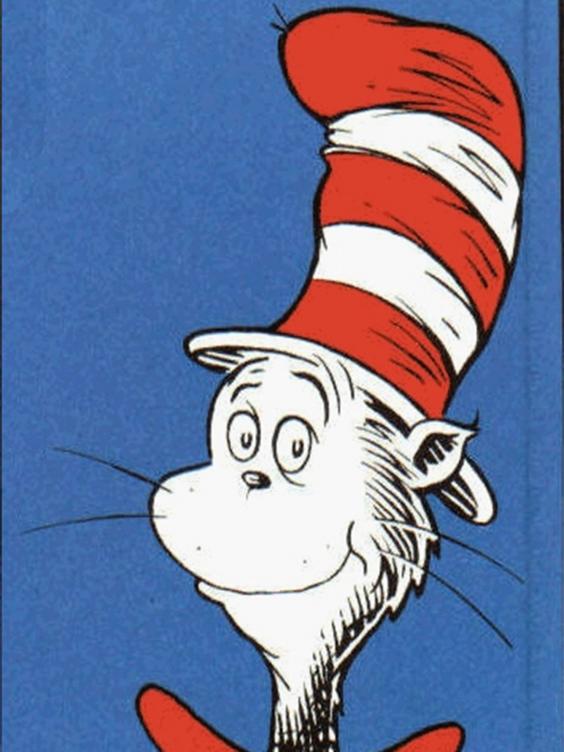 As a bonus, the back of the book features "Notes From The Publisher". Here, with text and photos spanning several pages, we are treated to the back story of how the manuscript was found, Dr Seuss' creative process and interesting nuggets of information about the author. The notes, written in easy-to-read language, also mention how decades ago, pet shops were the common place to get an animal; here the publisher advocates adopting a pet from a shelter or rescue organisation.
Your kids won't care that this is a newly discovered book by a famous author. They'll just care that they have this new book to read — and, likely, to read again and again.
But be warned: They just might decide that the two siblings in the book aren't the only ones who want a new pet...
©Washington Post
Dr Seuss' top five bestselling books
By Jess Staufenberg
1. "Green Eggs and Ham", which was published in 1960, became the fourth-biggest selling English language children's book of all time. "I am Sam. Sam-I-Am" is the tongue-tripping name of an absurd creature offering green eggs and ham to the protagonist, leading to ever-longer refusals in various rhyming scenarios. "Not in a box. Not with a fox. Not in a house. Not with a mouse. I do not like them, Sam-I-Am." Trying the unknown dish reveals it to be delicious. Useful for parents at dinner time, without the moral point being too spoonfed.
2. "The Cat in the Hat", featuring one of Dr Seuss' most mischievous characters, has sold at least 10.5 million copies since publication in 1957. The author was asked to do away with the "abnormally courteous boys and girls" of American children's fiction for something messier, yet to do so within a restrictive word list. This led the author to use the first two words which rhymed, "cat" and "hat" – the result of which goes on to overturn the home of two delighted children by releasing his companions, Thing One and Thing Two, to wreak utter havoc. When mother returns, the reader is asked: "Should we tell her about it? Now what should we do? Well…what would YOU do if your mother asked YOU?"
3. "One Fish Two Fish Red Fish Blue Fish" made it into the Teachers' Top 100 Books for Children in 2007, for its word-trickery in describing strange creatures for starter readers. "From near to far, from here to there, funny things are everywhere", we learn, including characters who proclaim such nonsenses as "In yellow socks I box my Gox. I box in yellow Gox box socks." That'll teach you your adverb from your adjective.
4. "Oh, the Places You'll Go!" was the final book published in Dr Seuss' lifetime, and a phantasmic moral tale of having the world at your feet and alternately succeeding then failing to win it. Some of the darker passages could put self-help books to shame: "You'll come down from the Lurch with an unpleasant bump. And the chances are, then, that you'll be in a Slump. And when you're in a Slump, you're not in for much fun. Un-slumping yourself is not easily done."
5. And finally, "Dr Seuss' ABC" from 1963 is an eclectic walk through the alphabet. No A for Apple and X for Xylophone here – in D, for instance, "David Donald Doo Dreamed a Dozen Dohnuts." .
Reuse content