How to: be productive
By Oscar Quine
Want to get stuff done without having to try too hard? Use your brain. As neuroscientist Magdalena Bak-Maier, author of 'Get Productive' and founder of maketimecount.com, explains:
"Amaze your colleagues with a sparkling-clean workspace. Clear desks help minds to focus. Use your new clarity to prioritise the work that can help you stand out, be promoted and substantially move things forward."
"Pretend you're a royal and take a slow stroll. Physical movement helps your mind to get a perspective on things and creates new thinking patterns. If possible, add oxygen to the mix by doing this outside in the fresh air."
"Consider getting a standing desk to improve your productivity and focus. Or get more done and leave work earlier by working in pulses to continuously re-energise."
Rotating column: Lunchboxing
By Sally Newall
However old you are, September has that 'back to school' resonance. With that comes resolutions. Mine this year (and last): to remember my lunch box.
There are few things more satisfying than enjoying saporous leftovers at one's desk, flavours at full-throttle after time to mature, smug in the knowledge the meal cost a fraction of the price of a claggy mayonnaise-heavy chain-shop sandwich.
For one glorious day, I managed it. One o'clock came and I got out my lasagne, concocted 48 hours before. Oh, how good it tasted; transporting me from sterile work space to rustic Mediterranean dining table, surrounded by fragrant olive groves, bathed in dappled sunlight...
OK, maybe I'm getting carried away, but it was bloody good. And I vowed to do it every day. So far, I've managed it precisely zero times.
Instant Ethics
by Ellen E Jones
Dear Ellen, Q I broke up with my boyfriend, but he thinks we're still going out. What do I do?
A Most people like their big romantic gestures at the beginning of a relationship, but I find they can work equally well at the end. Hire a skywriter to spell out 'You're dumped, Dave!' in the clouds above his workplace. That should do it.
@MsEllenEJones
Micro extract: Change to believe in
"The thing about a crisis this big is that it changes everything. It changes what we can do, what we can hope for, what we can demand from ourselves and our leaders."
From 'this changes everything: capitalism vs the climate' by Naomi Klein (Allen Lane, £20)
Four play: Some hosts of NBC's 'Tonight Show'
1. Steve Allen (1954-57) *
2. Johnny Carson (1962-92)
3. Jay Leno (1992-2014)
4. Jimmy Fallon (2014-)
*first show, today in 1954
All Good Things
By Charlotte Philby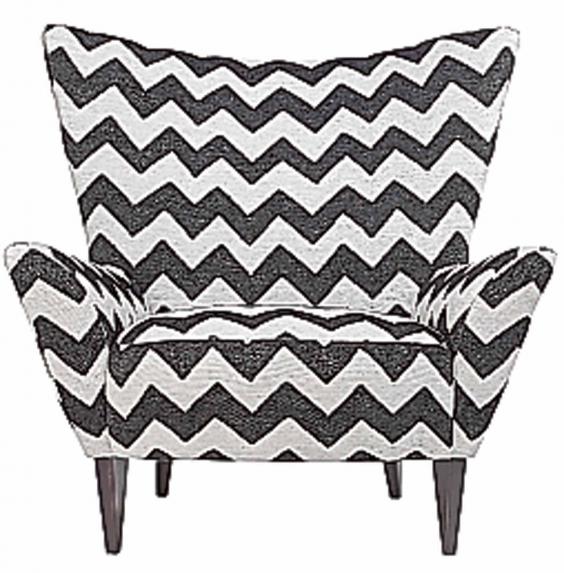 Sitting pretty
The Matador armchair and footstool from Content by Conran can be customised to suit. This 'Chevy' print from Tori Murphy is a bold choice. Chair from £1,025, footstool from £415; contentby conran.com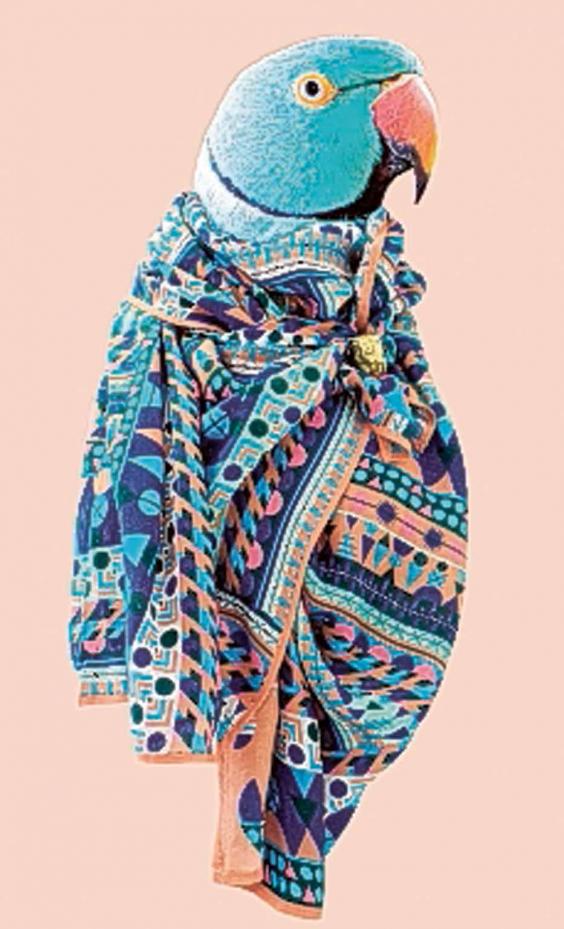 It's a wrap!
As autumn looms, add a dash of colour with a new range of scarves from Natasha Coverdale. See the full Blazon line-up at Boxpark in east London, for a week from Monday. We like the Harris design, modelled here by a parakeet (we think). £95; blazonstore.com
Top tipple
With 'Mad Men' on hiatus, drown your sorrows using Waterford's 'circon plantinum band series' – perfect receptacles for Don Draper's premium booze. From £125 a piece; waterford.co.uk
Reuse content