How to buy a house (well)
By Oscar Quine
With the property market rampant, house-hunters are turning to buying agents, says Tracy Kellett, managing director of DBI Homefinders. When looking at purchases, she says, keep your eyes peeled for these details:
Check out if the property is on a flood plain from the offset (before you incur costs) because even if the property has never flooded, mortgage companies and insurers will very often refuse to play ball.
Sellers can be canny and send things away to storage so it appears as though the property is spacious. Check how much clothing they have compared to you and where they have stuck the vacuum and ironing board.
Is that fresh paint you can smell a freshen up job or is it the vendor covering up nasties? Damp seeps through even the freshest of paint. And under that new paint were there cracks hastily filled and covered? Look carefully.
Rotating column: On death ears
By Sally Newall
It's X Factor season. Boo, hiss. While watching the real-life version of Fame is eight million people's idea of a perfect Saturday night, the talent contest is my personal hell. Not for the obvious reasons: obnoxious contestants, scripted bust-ups or the hooha over Cheryl Whatever-her-name-is-now, but because I'm incapable of joining the armchair jury, which is what it's all about, really.
Why? I am tone deaf. Completely and utterly. I can't hold a tune and, crucially, I can't tell whether someone else can either. I'll sit through a rendition of say, Spice Girls' Wannabe, and have no idea whether the contestant is a Mel C (genuinely talented, I'm told) or a Victoria Beckham (no comment). Instead I'll be left to scan Cheryl's face for any reaction, I'll ask myself: 'Is that sharp intake of breath good, bad, or a relapse of malaria?'
Instant Ethics
By Ellen E Jones
Dear Ellen
Q. My flatmate keeps putting their bike in the hallway. It's drives me mad. Should I insist it goes outside?
A. Try to think of your flatmate's bike as an oversized bargaining chip. It may be useful to cite your uncomplaining acceptance of it at some later date, when you wish to store inconveniently large items, too.
@MsEllenEJones
Four play: First Pilgrim ships
1. The Mayflower*
2. Fortune
3. Anne
4. Little James
*set sail today 1620
Micro extract: Generation now
"Brett Walker talks about his time in World of Warcraft, a popular online role-playing game... For four years, even as his real life collapsed, Walker enjoyed a near-perfect online existence, with virtually unlimited power and status."
From 'The Impulse Society' by Paul Roberts (Bloomsbury £18.99)
All good things
By Charlotte Philby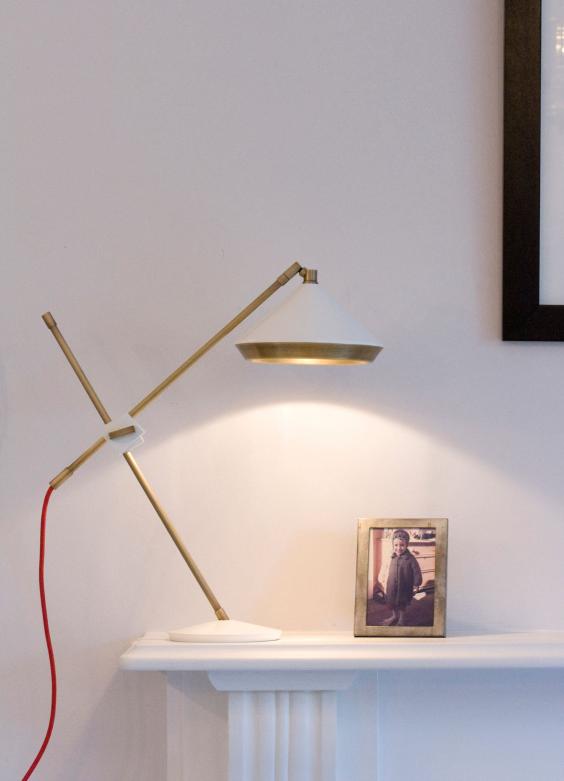 Light show
The bright new collection from Bert Frank includes Shear, a 1930s-inspired mounted task light; Riddle, a double articulated wall lamp; and Arbor, a rectangular number made from clear acrylic rods. All made in Britain. From £315; bertfrank.co.uk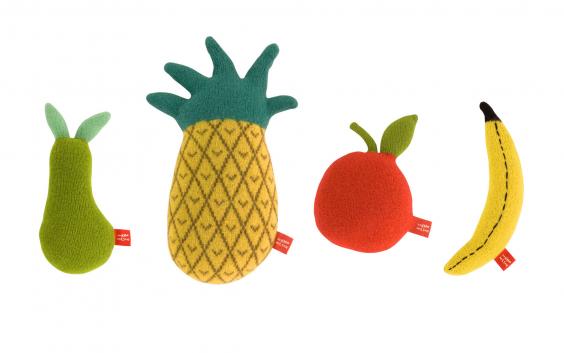 Fruit of the lamb
To celebrate London Design Week, designer extraordinaire Donna Wilson has created a range of lambswool fruit for Islington-based interiors store SMUG. Featuring a pineapple, banana, pear and apple – it's (almost) your complete five-a-day. From £12.50; ifeelsmug.com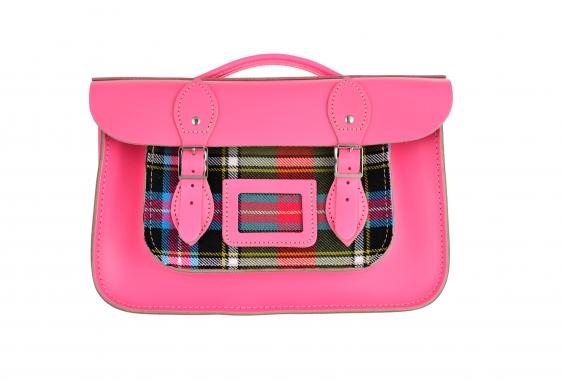 Back to school
These new leather satchels tick all the boxes, with a nod to the Scottish Independence issue and an agreeable way to incorporate the a/w tartan trend. £155; scotlandshop.com
Reuse content