How to: Haggle
By Oscar Quine
The ability to negotiate successfully can make the difference between great success and abject failure. Ed Brodow, the author of 'Negotiation Boot Camp' (Broadway Business, £11) offers the following suggestions...
"The key question in every negotiation is, 'What is the pressure on the other side?'. If you discover that the other person is under pressure, look for ways to exploit that pressure in order to achieve a better result for yourself."
"Allow the other person to do most of the talking. Ask lots of open-ended questions – questions that can't be answered with a simple 'yes' or 'no'."
"Always be willing to walk away. Never negotiate without options. When you say to yourself, 'I will walk away if I can't conclude a deal that is satisfactory', your resolve will force the other side to make concessions."
Rotating column: Sporting misery
By Jack Pitt-Brooke
The comedown for British sports fans has been harsh. Last summer was one long buzz, an implausible succession of success, each one more impressive than the last. They were big prizes, too: the British Lions tour, Wimbledon, the Tour de France and the Ashes.
And yet, in their pursuit, British sport used up a whole generation's worth of talent, opportunities and luck. This year, all of those resources have been drained. Andy Murray and Chris Froome limped out of their respective championships before they could make any real impression. The cricketers lost their opening series to Sri Lanka.
This is the price that we have to pay as a nation, though, for having enjoyed last year so much. The lesson is clear: never dream. Just ask Brazil about that.
Instant Ethics
By Ellen E Jones
Dear Ellen
Q. I want to give up booze for a month. How will I prevent my resolve crumbling under peer pressure?
A. The most important thing – don't tell anyone. Most drinkers will interpret your sobriety as an affront. Pass off water as a G&T and perfect the art of the 'French exit'. By 11pm, everyone will be too drunk to notice anyway.
@MsEllenEJones
Micro extract: Introversion
"A lot of quiet people are very self-critical because they are constantly evaluating their behaviour, the way they communicate and their thoughts, and processing all of this internally."
From 'Quiet Impact: How to Be a Successful Introvert' by Sylvia Loehken (John Murray, £11.99)
Four play: Roman sports
1. Boxing
2. Chariot racing*
3. Hand ball
4. Wild beast hunts
* Today in AD 64 the Circus Maximus burnt
All Good Things
By Charlotte Philby
Flat out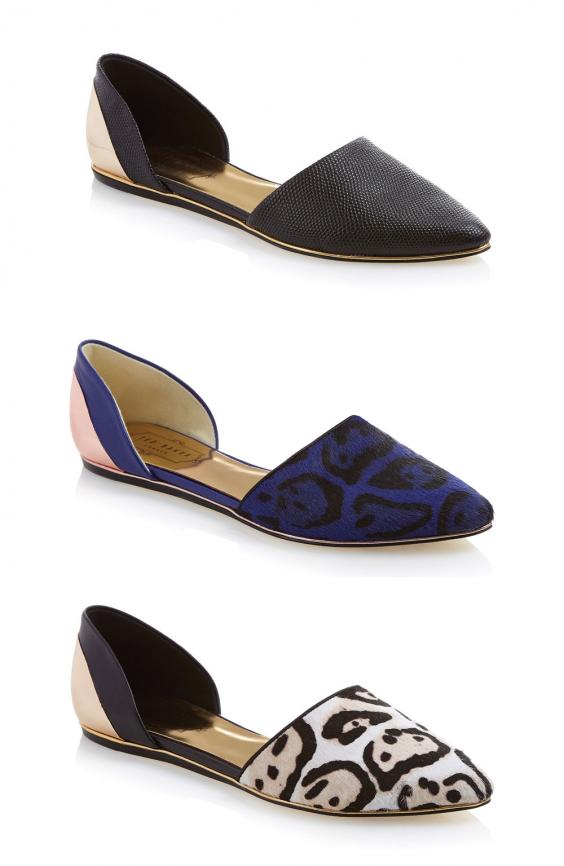 Available in three colourways (one a simple black-and-gold combo, another with a pony-skin front) these marvellous Hylda flats are our No 1 pick from Ted Baker's sleek AW14 collection. £100, tedbaker.com
Image-conscious
Published later this month, 'In Colour' by Bruce Davidson, is an archive of the photographer's lesser-known colour work, including portraits of the Shah of Iran with his family in the 1960s, and snaps of the model Kylie Bax in 1997. €78, steidl.de
Paper + roses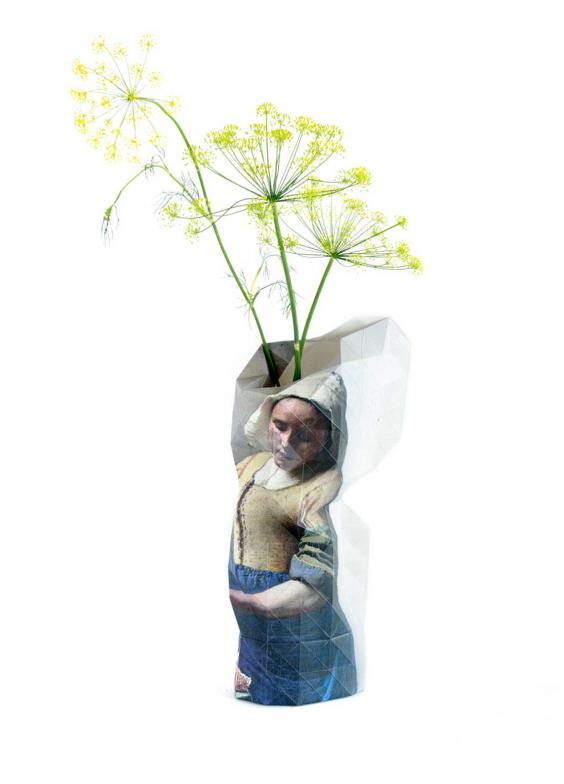 This series of foldable paper vase (pictured above) covers from Dutch designer Pepe Heykoop is made by workers in Mumbai's red light district and will transform any vessel into a splendid flower receptacle. £16.50, aram.co.uk
Reuse content