If you don't fancy sitting through 125 minutes of Fifty Shades of Grey this Valentine's Day, there are other more romantic films to watch in the cinema.
Love Is Strange, which follows an elderly gay couple as they try and cope with living apart after having to sell their flat, is a charming alternative that doesn't feature a hint of BDSM. Starring John Lithgow and British actor Alfred Molina as a long-term couple called Ben and George, the independent film sees the pair finally able to marry after more than forty years together.
But shortly afterwards they are forced to sell their New York apartment after George gets fired from his job as a choir director in a Catholic school because of his sexuality.
With no money to afford the mortgage on their small Chelsea flat, the couple ask their tight-knit community of family and friends to help them during their crisis.
Ben and George separate and move into their friends' spare rooms for a couple of months, during which time everyone's relationships are put under strain.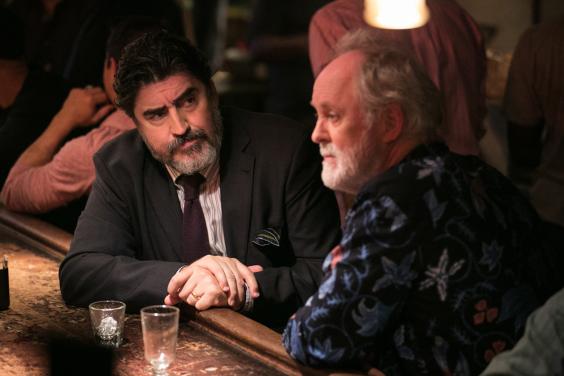 Director Ira Sachs, whose previous films include Keep the Lights On (2012), Married Life (2007) and Forty Shades of Blue (2005), says of the movie: "Love is Strange is about the ways we learn to live – how we are taught and who teaches us…how do movies teach us who we are, and what love, strange and beautiful, can look like."
Love Is Strange is released in the UK on Friday 13 February.
Reuse content