With a mere five weeks to go until Batman v Superman flies into cinemas, speculation is reaching a new peak daily with fans wondering which characters will be appearing in the superhero mash-up.
One such question mark has surrounded Jena Malone's role ever since the actress was seen on set sporting a sleek red hairdo, leading to suggestions she would be playing Carrie Kelley - a female Robin.
Well, it seems French magazine Cine Saga has cracked the case, posting a list of character profiles in their latest superhero edition.
It has listed Malone's character as Barbara Gordon; that's James Gordon's daughter (the character played by Gary Oldman in Christopher Nolan's Dark Knight trilogy). In other words - for those uninitiated in the DC comics universe - she will play Batgirl.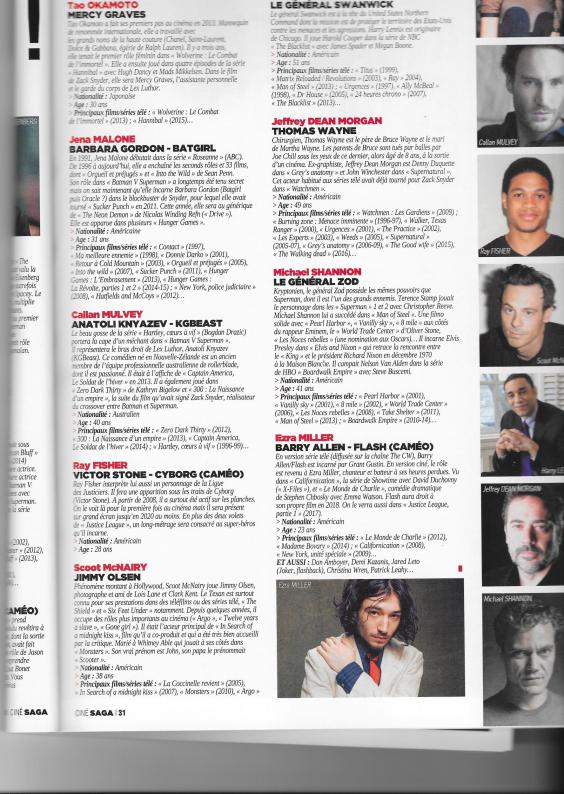 This is quite an exciting development, especially considering Gal Gadot will appear as Wonder Woman. The magazine also claims that the character played by Argo actor Scoot McNairy is Jimmy Olsen, a Daily Planet reporter despite being originally reported that he would play a nondescript civilian caught up in Man of Steel's climactic events 
Of course, we won't know for sure until 25 March which is when Batman v Superman: Dawn of Justice will be released.
The film is directed by Zack Snyder and will see Henry Cavill and Ben Affleck face off as the two superheroes. Amy Adams, Laurence Fishburne, Jesse Eisenberg and Jeremy Irons will also star.
Reuse content