Elizabeth Banks has revealed that Hollywood sexism drove her move from acting to directing as she did not want to end up "playing fifth banana to Iron Man".
The 41-year-old is best known for playing Effie Trinket alongside Jennifer Lawrence in The Hunger Games and is up for an Emmy for her role as Sal on TV series Modern Family.
But after more than 15 years in the business, she began feeling a "little bit bored" by the jobs she was being offered, and made her directorial debut with huge hit Pitch Perfect 2 earlier this year. The film's $69 million opening weekend in May set a record for a first time director and her production company is currently hard at work on a threequel.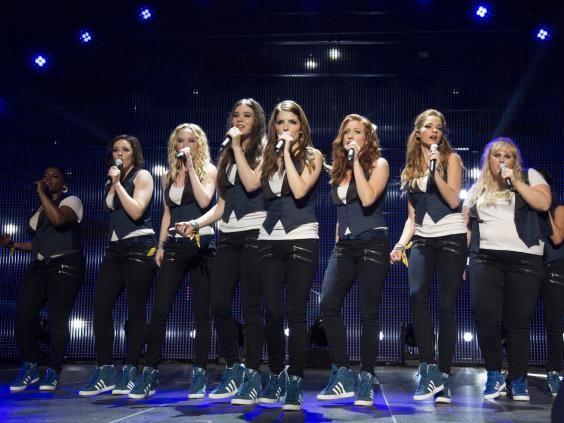 Banks said earlier this year that a theme in her life is being "always the bridesmaid but never quite the bride". That, along with feeling "underused" in Hollywood, is what prompted her to change path.
"[Industry sexism] drove me to direct for sure," she told Deadline. "I definitely was feeling that I was unfulfilled and a little bit bored by the things that were coming across my desk. I think at a certain point, I'm like, 'I'm vibrant and vital and interested. I still got my looks.'"
Hollywood's (few) female directors
Hollywood's (few) female directors
1/10 Elizabeth Banks

Banks made her directorial debut with Pitch Perfect 2 in May 2015 after feeling 'underused' by Hollywood.

PA

2/10 Kathryn Bigelow

Director Kathryn Bigelow, winner of Best Director for 'The Hurt Locker' (2008). Also known for Zero Dark Thirty (2012).

Getty Images

3/10 Ava DuVernay

Ava DuVernay is best known for her recent Oscar-nominated film Selma (2014).

Justin Sutcliffe

4/10 Lone Sherfig

Danish film director Lone Scherfig, best known for Oscar-nominated film An Education (2009).

Getty Images

5/10 Sam Taylor-Johnson

Sam Taylor-Johnson, best known for directing Fifty Shades of Grey.

Getty Images

6/10 Sofia Coppola

Sofia Coppola is best known for Oscar winner Lots in Translation (2003) and she recently directed The Bling Ring.

7/10 Jane Campion

Jane Campion was the President of 2014's Cannes jury.

EPA

8/10 Angelina Jolie

Actress Angelina Jolie had her second experience as director with Unbroken (2014).

Unbroken

9/10 Phyllida Lloyd

Phyllida Lloyd, best known for Mamma Mia! and The Iron Lady.

Getty Images

10/10 Gurinder Chadha

Film Director Gurinder Chadha has directed several award-winning documentaries for the BBC and has an alliance with the British Film Institute (BFI). She's best known for Paris, je t'aime and recenty directed Bend it Like Beckham.

AP
Banks found it hard to see lead roles in movies going to up-and-coming actresses instead of veterans - something she describes as "the fate of women" in the film industry.
"I mean look at Gwyneth Paltrow who has her Oscar [for Shakespeare in Love] and played fifth banana to Iron Man," she said. "That to me is a great example of the fate of women in Hollywood. Like what more can you do? I didn't even date Brad Pitt so what more can I do?"
The lack of women directors in Hollywood has come under scrutiny recently, after a Sundance Institute and Women in Film study found that almost half of the film industry believes movies directed by women appeal to a smaller audience. Furthermore, an astonishing 12 per cent said that they do not think women can handle large crews.
Reuse content