He grabbed the world's attention as Rooster Byron in Jez Butterworth's smash hit theatre production Jerusalem. But now Mark Rylance is set to play another loner on the fringes of society – but this hermit has a rather higher profile in more ways than one.
The Shakespearean actor has been cast as the BFG (Big Friendly Giant) in Steven Spielberg's film adaptation of the much-loved Roald Dahl children's book.
"As I witnessed on stage, Mark Rylance is a transformational actor," Spielberg told The Hollywood Reporter.
"I am excited and thrilled that Mark will be making this journey with us to Giant Country. Everything about his career so far is about making the courageous choice and I'm honoured he has chosen The BFG as his next big screen performance."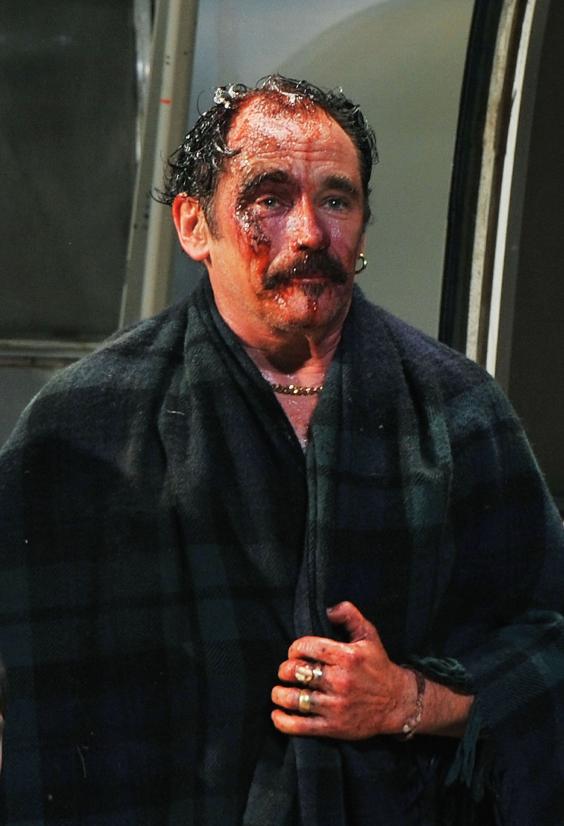 The story, about a giant who is befriended by a young orphan called Sophie (whom the author named after his granddaughter, the model and TV chef Sophie Dahl), has sold millions of copies around the world in more than 30 languages.
It was made into a popular film animation in 1989.
Production for the new Dreamworks movie is due to start next year with the film planned to be in cinemas in 2016. The film studio first acquired the rights in 2011.
In pictures: Roald Dahl's most enduring characters
In pictures: Roald Dahl's most enduring characters
1/12 Willy Wonka from 'Charlie and the Chocolate Factory'

Willy Wonka (pictured being played by Gene Wilder in 1967) is a bizarre and slightly unsettling man but who can say no to that delicious chocolate?

Getty

2/12 The Oompa Loompas from 'Charlie and the Chocolate Factory'

Despite the characters' questionable evolution from being African pygmies in early editions of the novel, the Oompa Loompas were so fantastical they captured the imagination of generations. The first film's version of the characters are still a popular fancy dress theme.

3/12 Veruca Salt from 'Charlie and the Chocolate Factory'

The girl who "wants it now" is so incredibly vile she ended up in the rubbish after being judged a bad nut by Willy Wonka's squirrels. An American alternative rock band even took her name.

YouTube

4/12 The Twits from 'The Twits'

Mr and Mrs Twit are horrible, hideous and hateful, coating trees with glue to catch birds to at. But the Roly-Poly Bird and Muggle-Wumps teach them a lesson in the end.

Quentin Blake/House of Illustration

5/12 James from 'James and the Giant Peach'

James is beaten and starved by his cruel aunts after his parents are eaten by an escaped rhino but eventually gets to go on an adventure with the friends he has always waited for on his magic peach, ending up on the top of the Empire State Building.

6/12 Matilda from 'Matilda'

Every little girl who read 'Matilda' wondered what it would be like to be the main character. Apart from th abusive family, the telekinesis must be endless fun.

7/12 Miss Trunchbull from 'Matilda'

Miss Trunchbull, played by Pam Ferris in the 1996 film, is the aunt and headmistress of every child's worst nightmares. Just think of poor Bruce Bogtrotter and that cake.

YouTube

8/12 The Big Friendly Giant from 'The BFG'

A 24-foot-tall BFG works giving out good dreams to children and saves them all from people-eating giants. Shame about the snozzcumbers.

9/12 The Grand High Witch from 'The Witches'

The Grand High Witch, seen here in the film, must be one of Dahl's most terrifying creations. Turning children into slugs and squishing them, she wanted to destroy them all, she had no hair or toes and claws for hands.

10/12 Mr Fox from 'Fantastic Mr Fox'

Mr Fox outsmarts those silly farmers, feeding his family by killing their chickens and avoiding starvation.

11/12 George from 'George's Marvellous Medicine'

Some people would say that swapping your gran's medicine with poison isn't ok but that isn't the point here.

YouTube

12/12 Grandma from 'George's Marvellous Medicine'

Grandma was quite a character until she vanished: 'She was selfish grumpy old woman. She had pale brown teeth and a small pucker-up mouth like a dog's bottom.'

YouTube
Rylance, who we will next see on TV playing Thomas Cromwell in the BBC's version of Hilary Mantel's award-winning novels (Wolf Hall, Bring Up the Bodies), is a renowned stage actor and was artistic director of Shakespeare's Globe for many years.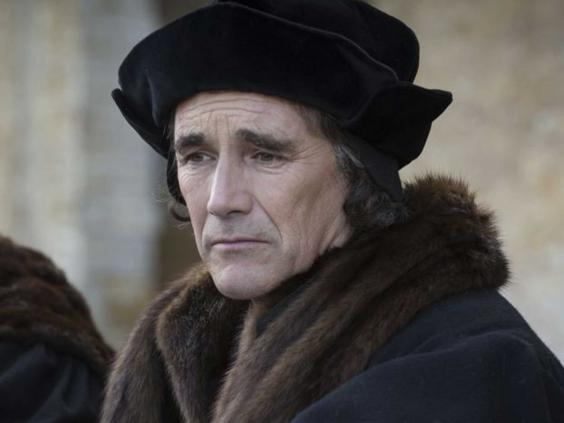 Reuse content