The first trailer for Despicable Me spin-off Minions has been released, showing the little yellow organisms setting off on a mission to find their next villainous boss.
Stuart, Kevin and Bob star in the entertaining new film as they head to New York in search of a dastardly master to serve in 1968, 42 years B.G (before Gru).
Dracula, Napoleon, an Egyptian pharaoh and even a T-Rex all prove disappointing as while finding a master is easy, "keeping a master is tricky".
"Minions have been on this planet for longer than we have, they go by many names – Dave, Carl, Norbert," the voiceover says. "They all share the same goal - to serve the most despicable master around.
"Without a master they had no purpose, they became aimless and depressed. If this went on much longer, they would surely perish."
But, as the official synopsis reveals, minion Kevin has a plan and, alongside teenage rebel Stuart and lovable little Rob, he ventures out into the world to find a new evil boss.
"The trio embarks upon a thrilling journey that ultimately leads them to their next potential master, Scarlet Overkill, the world's first ever female super-villain," it reads.
"They travel from frigid Antarctica to 1960s New York City, ending in mod London, where they must face their biggest challenge to date: saving all of Minionkind…from annihilation."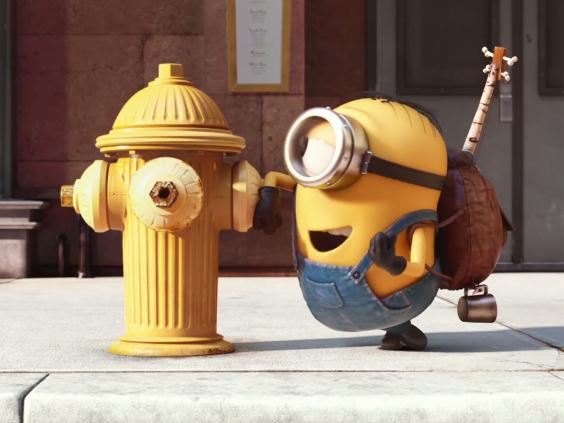 Sandra Bullock, Jon Hamm, Steve Coogan and Allison Janney are among the actors lending their voices to Minions, directed by Kyle Balda and Pierre Coffin from Brian Lynch's script.
Despicable Me proved a box office hit but sequel Despicable Me 2 came close to hitting the $1 billion mark, making it the third highest-grossing animated film ever, behind Frozen and Toy Story 3.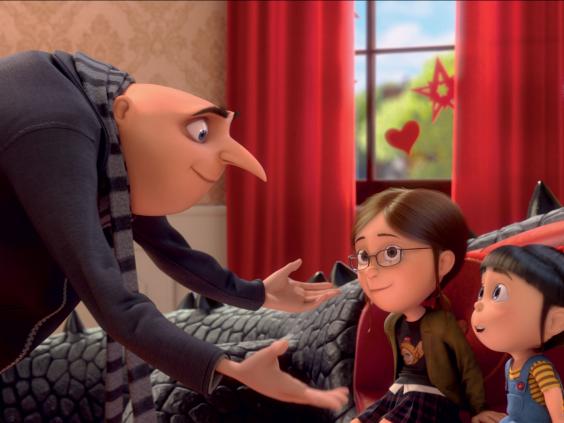 Minions reaches UK cinemas on 26 June 2015, so there are still months to wait until the next crazy adventure.
Despicable Me 3 is also in the pipeline, due to hit screens on 30 June 2017.
Reuse content