Now that everyone's seen Star Wars: The Force Awakens, people have started looking to Episode VIII to answer those numerous lingering questions.
With production well underway, the working title - generally given to a film to keep it secret while filming - has apparently been revealed by a casting call.
According to Movie Casting Call - a website that specialises in Disney ones - the "secret working title" for the upcoming sci-fi flick is 'Space Bear'.
Nope, we don't know what it means either. Perhaps a reference to Chewbacca? Just entirely random? Probably.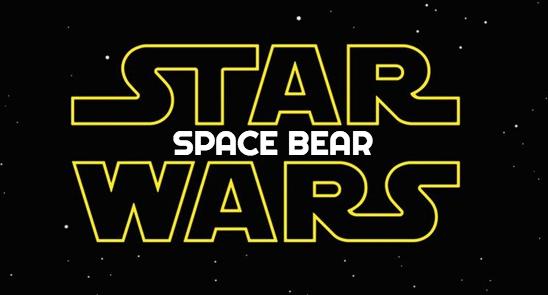 It wouldn't be to anyone's surprise if 'Space Bear' was legitimate as Star Wars films have always been made under odd titles. According to previous reports, The Force Awakens was filmed under a title 'Foodles Productions Ltd.' title - a reference to the Disney-affiliated snack of the same name.
Star Wars: The Force Awakens world premiere
Famously, Return of the Jedi was made under the title 'Blue Harvest', while the prequel trilogy was made under the name 'JAK Productions'. 
Lucasfilm has yet to respond to us about the legitimacy of the casting call but previous reports have also mentioned 'Space Bear' in relation to the film. 
In other Star Wars 8 news, the film is expected to start filming soon, with Rian Johnson at the helm. John Boyega has previously spoken about the film, saying it will be 'much darker' than The Force Awakens. Read everything we know about Star Wars 8, 9 and Rogue One, here.