Rita Ora has left the glamour of the red carpet to play a drug addict in Jake Gyllenhaal's upcoming boxing movie Southpaw.
The "How We Do" singer and judge on The Voice is seen looking bruised and dishevelled in the latest trailer for the film, due out on 31 July.
Further details about Ora's character, including her name, remain unknown at this stage but she will be starring alongside Rachel McAdams, Naomie Harris, 50 Cent and Oona Laurence. Eminem has written a new song for the movie.
Gyllenhaal takes the lead as professional boxer Billy Hope, whose life spirals downwards after the tragic death of his wife Maureen and loss of his daughter to family services. Ora answers the door to Gyllenhaal in the clip, suggesting that he could be visiting her in search of drugs.
The 34-year-old actor is unrecognisable from his role as a broadcast journalist in last year's Nightcrawler, having lost and gained a lot of body weight.
Actors who have undertaken extreme diets for movie roles
Actors who have undertaken extreme diets for movie roles
1/10 Matthew McConaughey in Dallas Buyers Club

McConaughey committed to a strict diet ahead of playing Ron Woodroof in Dallas Buyers Club. He lost a massive 47lbs after surviving on a spoonful of tapioca pudding, Diet Coke and chicken each day.

AP

2/10 Tom Hanks in Castaway

Production was halted on Castaway for a year to allow Hanks time to lose 50lbs ahead of his time on a deserted island. The actor survived mainly on crabs, coconuts and coconut milk. During the first two weeks of his diet he could fit an entire meal in the palm of his hand.

Rex Features

3/10 Natalie Portman and Mila Kunis in Black Swan

Kunis, pictured here, and Portman both lost around 20lbs each for their roles as ballerines in 2010's Black Swan. Portman explained that most of her weight loss had come from the daily intense ballet training the cast were put through.

AP

4/10 Christian Bale in Batman

To play Christopher Nolan's darker version of the superhero, Bale gained 100lbs on a high protein diet accompanied by hardcore physical training. He was then asked to drop 20lbs of it as the director said he was too bulky. Previously, Bale had lost 60lbs eating mainly coffee and apples for his role as an emaciated insomniac in psychological thriller The Machinist.

Rex Features

5/10 Ashton Kutcher in Jobs

Kutcher embarked on the late Apple CEO Steve Jobs' fruitarian diet ahead of playing him in a biopic about his life and career. The actor lost nearly 20lbs but was briefly hospitalised as a result.

AP

6/10 Robert De Niro in Raging Bull

In the original Raging Bull, based on the life of aging boxer Jake LaMotta, De Niro put on 60lbs. To play the actor in his prime earlier in the film, however, De Niro endured extensive physical training, including entering three real boxing matches - he won two.

7/10 Anne Hathaway for Les Miserables

The actress lost 10lb in just three weeks before filming for the role of destitute Fantine in the movie adaptation of Victor Hugo's Les Miserables. She then shed a further 15lb while shooting. Hathaway lived on a diet of 'oatmeal paste'.

AP

8/10 Hilary Swank in Boys Don't Cry

Swank lived as man for a month and experienced extreme weight fluctuation before filming for her role as Teena Brandon in 1999's Boys Don't Cry. Her character becomes the male Brandon Teena during the film. Swank reduced her body fat to just 7 per cent and even bound her breasts with bandages in an effort to make her performance realistic.

Rex Features

9/10 Renée Zellweger in Bridget Jones' Diary

The US actress gained 20lbs to play the awkward thirtysomething Bridget in the classic 2011 rom-com. She went from a size 4 to a size 14 before slimming down again afterwards.

10/10 Matt Damon in The Informant

To play Mark Whitacre in Steven Soderbergh's 2009 character study, Damon piled on 30lbs. He lived on steak, Doritos crisps, beer and whatever other fatty foods he could find - nice.

Warner Bros
Ora told German Glamour recently that filming Southpaw was an "incredible experience". "It was really great to go into a completely different world but it was not always easy," she said.
"The role that I play is indeed very far away from my real life. I needed a lot of coaching and some speech training because I had to have a certain accent."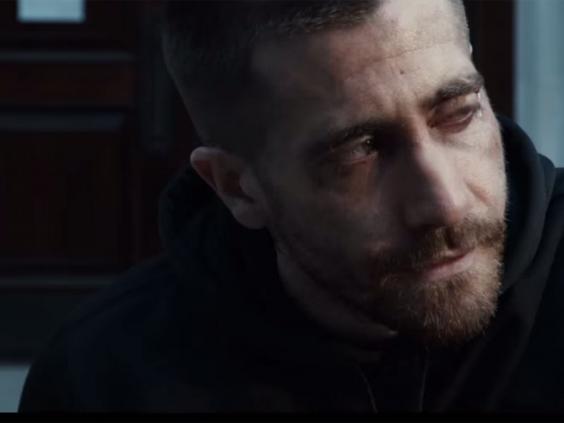 Ora has had cameos in Fast and Furious 6 and Fifty Shades of Grey, in which she plays Christian Grey's sister Mia and appears briefly in a family dinner scene.
Reuse content