Beauty and the Beast review: The film turns out to be just a little anti-climactic
This hugely anticipated big-budget film may have Disney's first gay character and its first interracial kiss, but it isn't as progressive or original in its content as the hype would suggest
3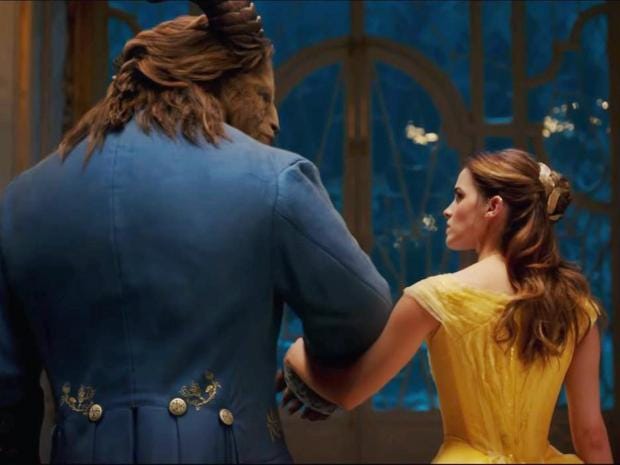 Dir Bill Condon, 129 min, starring Emma Watson, Luke Evans, Dan Stevens, Gugu Mbatha-Raw, Josh Gad, Ian McKellen, Emma Thompson, Ewan McGregor, Stanley Tucci, Kevin Kline
Disney's latest stab at Beauty and the Beast arrives in cinemas amid huge hype. Its first full trailer had more than 127 million views within 24 hours of being posted online. The studio's expectation is that it will match or even exceed the $1.2bn (£980m) box office achieved by Frozen. It is a pity, then, that the film turns out to be just a little anti-climactic.
This is a perfectly serviceable and enjoyable reworking of the classic fairy tale bolstered by a very charming performance from Emma Watson (one of the few humans not hidden behind layers of make up, wigs and whiskers, or turned into a piece of walking, talking household furniture). There is just nothing especially distinctive about it. Performances are vivid without going much beyond one-dimensional caricature. New songs don't really stick in the mind. The film has been described as "live action" but is so full of special effects and digital legerdemain that it feels like an animated fantasy anyway. There may be pioneering elements here (Disney's first gay character and its first interracial kiss) but they're encased in a film that feels as traditional and mainstream as any Christmas pantomime.
The movie, directed by Bill Condon, has a reported budget of $160m (£130m). Jean Cocteau was able to achieve equally magical effects on a fraction of that amount in his 1946 film and this Beauty and the Beast certainly doesn't trump Disney's celebrated 1991 animated version (on which it is based).
Watson plays Belle, "the most beautiful girl in the village". In her little corner of 18th century France, locals express an extreme distrust of anyone who reads a book. That's why Belle is regarded as "a most peculiar mademoiselle". She lives with her father Maurice (Kevin Kline at his most avuncular). Her mother died years before in circumstances only slowly revealed.
Handsome but narcissistic, dim-witted and conniving nobleman Gaston (Luke Evans) wants to marry her. Together with his fawning, sycophantic sidekick Le Fou (Josh Gad), he tries to come up with a ruse to snare her. When her father is accused of theft and locked away in the Beast's castle, Belle takes his place.
"Who could ever learn to love a beast?" is the familiar question the film poses. The Beast (Dan Stevens) isn't particularly loathsome. He has a booming deep voice and a surly manner which makes "laughter die" whenever he enters a room but there is nothing very monstrous about him. He dresses well and has good manners. The fact that all the household ornaments like him so much suggests he's a good enough creature at heart. 
​Condon makes excellent use of the walking talking furniture. The candelabra Lumière (Ewan McGregor channeling his inner Maurice Chevalier) is very dapper, dashing and charming in his own Gallic fashion. The carriage clock Cogsworth (Ian McKellen) is as dependable as his name suggests, even if he is on the cowardly side. The tea pot Mrs Potts (Emma Thompson) fusses and scolds to fine effect and her pesky son, a cup called Chip, gets up to just as much mischief as you might expect. Plumette (Gugu Mbatha-Raw) makes a lithe and sexy feather duster and there is plenty of enjoyable comic business involving Madame de Garderobe, the wardrobe with a compulsive urge to dress people.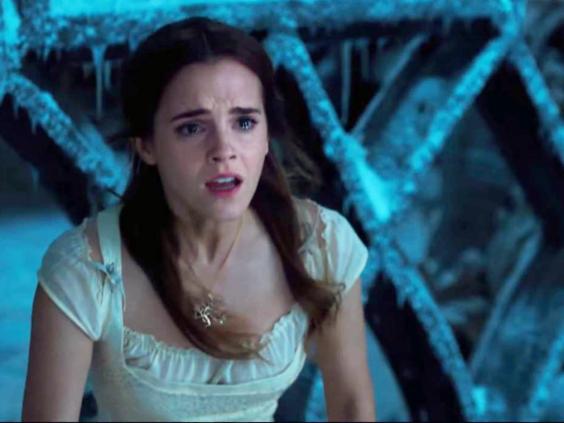 The scenes between Belle and her new bric-a-brac friends are nicely handled – but it is in these moments that the lines between live action and animation are most blurred. As Belle, Watson combines a fresh faced innocence with a steely resolve. She won't kowtow to anyone, whether book-hating townsfolk or the Beast. It's heartening to see a movie in which the heroine is such a bibliophile. Watson's Belle has a look of utter, unfeigned rapture the moment she enters the Beast's huge library. The reason that she and the Beast first develop such a rapport is that they both love Shakespeare.
Anyone who saw the recent documentary Life, Animated will know the power and universality of Disney's 1991 Beauty and the Beast. The autistic boy who is the subject of that documentary was able to communicate with his family by quoting lines of its dialogue along with those from other classic Disney films. The new version has some of the same resonance found in the original animated movie. The familiar ingredients are all here. On a visual level, the film is just as enchanting as you would expect with lots of snowscapes, gold flakes and images of rose petals. Condon does full justice to action scenes like the final reel fight on the castle ramparts or the sequences in which the snarling wolves attack the Beast and humans alike. Overall, though, this feels more like a re-tread than a re-invention of the first Disney film. It's certainly not a beast of a movie, but it's not a beauty either.
Reuse content
Comments