One constant in the fulsome tributes to film director Curtis Hanson following his recent untimely death was the unqualified praise for his finest film, the instant classic neo-noir, LA Confidential. Neo-noir is a term that is now so widely used to describe almost any stylish modern crime thriller that the lines that separate the genre from its' film noir roots have become increasingly blurred. When for example, did film noir evolve into neo-noir, and what exactly constitutes neo-noir?
Film scholars will cite the relaxation of the strict Hollywood production code which severely restricted themes that could be portrayed on screen as pivotal in the development of neo-noir in the 1960s.
Previously, no character could be seen to get away with a crime and were punished accordingly. A new breed of anti-hero inhabited neo-noir however, one who sometimes did get away with it, and somehow the viewer was even more unsettled when the dark shadows and rain slicked streets of classic noir were replaced by wall to wall California sunshine.
Neo-noir contains many of the stock ingredients of its' predecessor; the femme fatale, the morally ambiguous hero, complex plots, hard boiled dialogue, and so on. And for a definitive example of a film that embodies all the key elements of neo-noir, look no further than L.A. Confidential. But just where does Curtis Hanson's supreme achievement stand in the pantheon of classic neo-noirs? Is it the greatest ever? This is our countdown of ten essential entries in the neo-noir genre.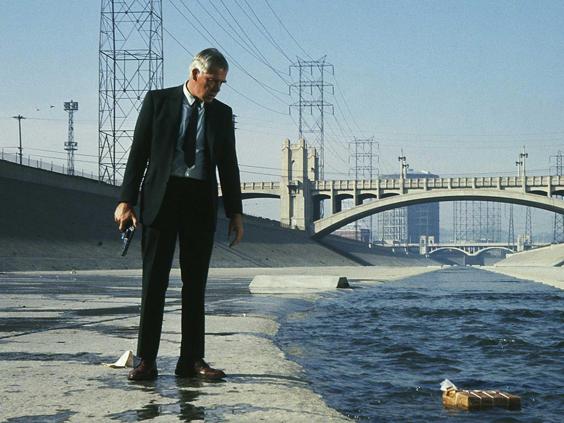 10. Point Blank (John Boorman, 1967)
For many, the starting point for neo-noir, although it passed under the radar in 1967. From Donald Westlake's novel, noir veteran Lee Marvin is relentless as the criminal seeking revenge after being left for dead by his wife and best friend.  Taut, uber cool, and full of noiresque flourishes (the whole story may well be Marvin's dying dream), Point Blank never wastes a second. It introduced a new level of violence in cinema and laid the foundations for everything that was to come.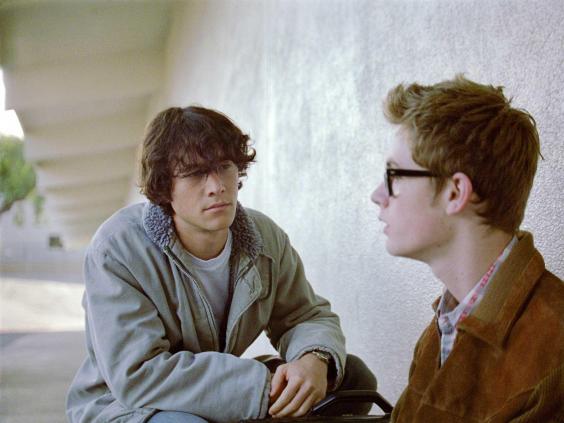 9. Brick (Rian Johnson, 2006)
The key components of film noir are audaciously relocated from the city's mean streets to an American high school where the kids speak as if they are in a Dashiell Hammett novel. A teenager investigates the death of his former girlfriend in this highly original indie homage to the classic noir era.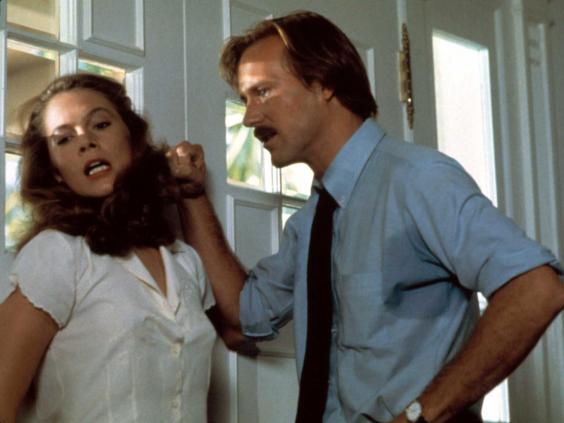 8. Body Heat (Lawrence Kasdan, 1981)
The storyline of this Florida set thriller so resembled classic noir that its makers must have feared a plagiarism suite, but it works thanks to Kasdan's assured direction and the last third of the film when the plot heads in a different direction. William Hurt is the dim-witted sap hoodwinked by an incendiary Kathleen Turner into murdering her husband. The verbal sparring between the two leads comes across as an amalgam of the sexual repartee of Double Indemnity and The Big Sleep in a film that has grown in stature over the years.      
The best films of 2016 (so far)
The best films of 2016 (so far)
1/22 Creed

This empowering spin-off sequel to the Rocky franchise sees Sylvester Stallone return as the personal trainer to Odonis Creed (Michael B. Jordan), the son of his old rival-turned-compadre Apollo (Carl Weathers).

Barry Wetcher

2/22 Room

A grandstanding adaptation of the Emma Donoghue novel. At Room's heart is two towering performances from Brie Larson and Jacob Tremblay as a mother and son who find freedom after being locked away by in a boxed building for years.

3/22 The Big Short

Plenty of The Big Short's charm is manifested in the way that it takes a clunky story (the 2007-8 financial crisis) and transforms it into a cinematic experience.

4/22 Spotlight

The facts speak for themselves in this Oscar-winning biographical film about four investigative journalists who uncover a scandal of child molestation in the Catholic church. Strong performances and a firm directorial presence in Tom McCarthy make Spotlight a worthy recipient of this year's Best Picture Oscar.

5/22 Bone Tomahawk

6/22 Anomalisa

7/22 The Witch

Take any shot from Robert Eggers' assured debut - based on a New England folktale - and your spine will tingle. A masterclass in understatedness.

8/22 10 Cloverfield Lane

If you're going to unveil a secret sequel-of-sorts to 2008 hit Cloverfield, this is how you do it. Essentially a chamber piece set in the same world of Matt Reeves' original, 10 Cloverfield Lane will hold you in a vicelike grip until its closing frame.

9/22 High-Rise

Ben Wheatley's fifth feature as director may not be to everyone's tastes but, should you be up to it, there's a lot to take away from this adaptation of J.G. Ballard's dystopian tale.

10/22 Zootropolis

Despite strong competition in the form of Finding Dory and Kubo and the Two Strings, Zootropolis - named Zootopia in the US - takes the trophy of 2016's greatest animated film.

11/22 Victoria

12/22 Captain America: Civil War

Even those who aren't invested in superhero films will have a hard time keeping their breath in several of Civil War's action sequences.

13/22 Son of Saul

The haunting winner of the Best Foreign Language Oscar, Son of Saul's technical mastery (courtesy of first-time director László Nemes) is backed up by a harrowingly real portrayal of life within a Nazi concentration camp.

14/22 Everybody Wants Some!!

Richard Linklater followed Boyhood with this charming coming-of-age story that bears similarity with 1993's Dazed and Confused. This time, our ensemble are a group of baseball-playing college freshmen. In the upper echelons of the year's best.

15/22 Green Room

16/22 Sing Street

17/22 Love and Friendship

18/22 Suburra

19/22 The Neon Demon

20/22 Hell or High Water

21/22 Kubo and the Two Strings

22/22 Hunt for the Wilderpeople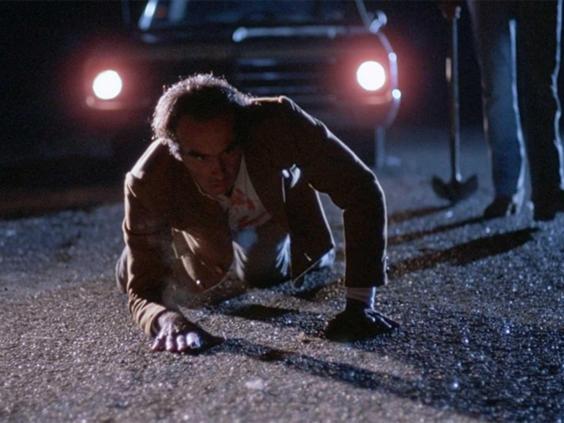 7. Blood Simple (Joel and Ethan Coen, 1984)
The Coen brothers debut film is a dazzling,  darkly comic delight choc-full of the hallmarks of the brothers' subsequent career. A venal private detective is hired by a cuckolded husband to murder his unfaithful wife and her lover. Complications ensue when the detective decides to deviate from the plot and murder the husband instead, resulting in a series of misunderstandings that leads to the blood soaked, twist filled denouement.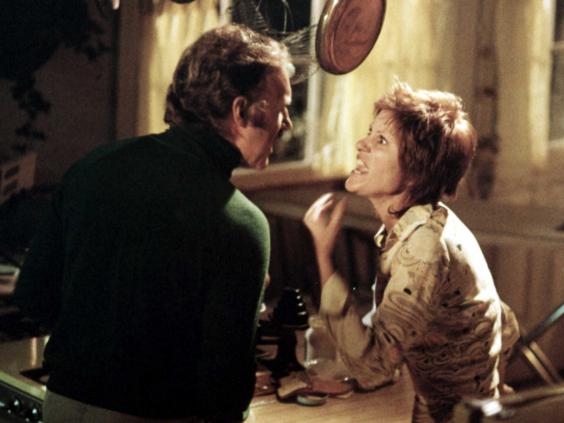 6. Night Moves (Arthur Penn, 1975)
Los Angeles private detective Harry Moseby's  marriage is on the rocks and he's making a living on low rent divorce cases. So Moseby (Gene Hackman) jumps at the chance to high tail it to Florida to bring back a missing nymphet to her obnoxious mother. It all goes wrong from there, as in a common theme in 1970s noir, Moseby's good intentions only serve to exacerbate an already fraught situation in this confused, perplexing example of post Watergate paranoia scripted by Scottish screenwriter Alan Sharp.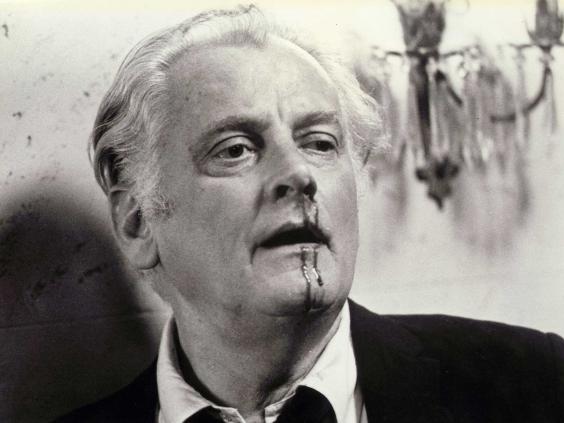 5. The Late Show (Robert Benton, 1977)
Art Carney excels as ageing private eye Ira Wells who investigates the death of his ex-partner with the help of kooky Lily Tomlin. Ira has a bad leg, an ulcer and a hearing aid, but still clings to his old world sensibilities. Ira doesn't like to talk much, but that doesn't matter as Tomlin's character never stops. But the mutual attraction that develops between the two drives a warm, affectionate, witty love letter to 1940s' noir.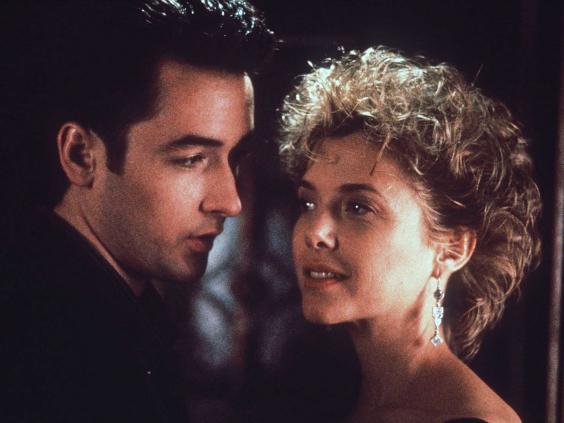 4. The Grifters (Stephen Frears, 1990)
Assured, knowing direction from Englishman abroad Frears and career defining performances from John Cusack, Annette Bening and Anjelica Huston elevate this adaption of Jim Thompson's pulp novel about a trio of con artists and their destructive relationship to near classic status. Frears cleverly retained much of Thompson's hard-boiled dialogue and by using authentic noir locations and costumes produced a movie that personifies the spirit of classic noir.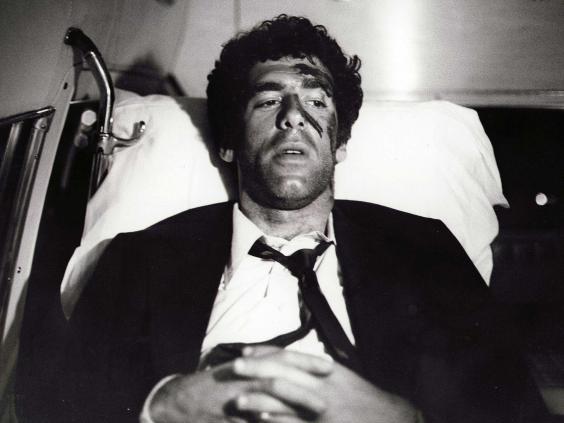 3. The Long Goodbye (Robert Altman, 1973)
Purists were outraged at Hollywood maverick Altman's irreverent updating of the 1953 novel featuring Raymond Chandler's famous protagonist, Philip Marlowe. The great iconoclast Altman's signature tropes are present and correct, from the overlapping dialogue to the incessantly wandering camera. One critic, missing the point entirely, complained (albeit humorously) that any resemblance to the Chandler novel was not only coincidental but probably libellous. The Long Goodbye was scripted by Leigh Brackett, maintaining continuity with both Chandler and classic era noir as she had co-written Howard Hawks' version of The Big Sleep almost thirty years before. Elliott Gould's dishevelled, mumbling Marlowe stumbles around modern day LA trying to unravel Chandler's serpentine plot as if he had just woken from a twenty year slumber. However, Altman doesn't try too hard to make sense of it all, famously stating that the biggest mystery in the film was just what had happened to Marlowe's missing cat.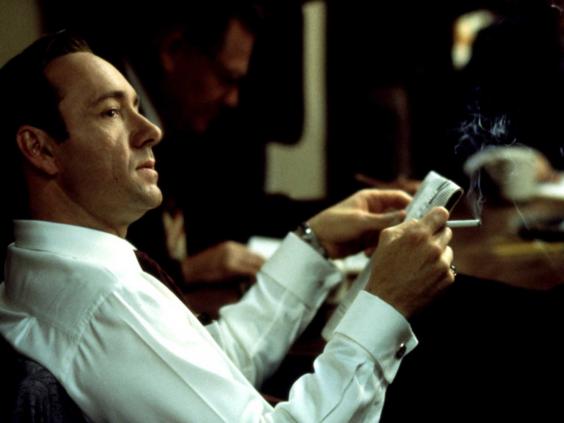 2. LA Confidential (Curtis Hanson, 1997)
Hanson proved that there is no such beast as an unfilmable novel with his masterful adaption of James Ellroy's convoluted, labyrinthine original about three contrasting police offers who unite to investigate corruption and murder in the LAPD. Hugely compelling and wonderfully atmospheric, a game-changer in every sense and nominated for nine Oscars, winning just two in the year of Titanic. The acting, direction, script, editing and cinematography are uniformly brilliant in a film that defines the term modern classic.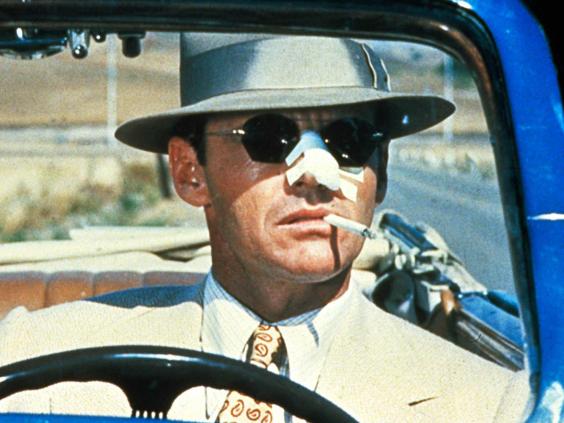 1. Chinatown (Roman Polanski, 1974)
As great as LA Confidential is, it has to bow to Chinatown. Not just number one on this list, but one of the greatest, most stylish films ever made, full of rich period detail and luscious production values. Benefiting greatly from Robert Towne's Oscar winning screenplay, Polanski drew on real life events (the bringing of water to Los Angeles through widespread corruption) to weave a sinuously intoxicating retro-noir that has never been bettered. Jack Nicholson's suave, urbane private detective Jake Gittes exudes confidence and competence as he investigates a seemingly straightforward adultery case that spirals into a vast conspiracy involving corporate corruption, incest and murder. However in reality, Gittes is just as lost as Elliott Gould's Marlowe in The Long Goodbye. As heinous businessman Noah Cross tells Gittes, "You may think you know what you're dealing with, but, believe me, you don't."  Only the final tragic scene takes place in Chinatown and ultimately Chinatown itself is just a state of mind, a metaphor for the nefarious inner workings of a Los Angeles on the cusp of becoming the monstrous deity of lore. 
Reuse content