In 1968 Bunny Lee became one of the first Jamaican music figures to fly to London, at the invitation of Island Records boss Chris Blackwell, who was licensing his hits for an appreciative young British audience.
It's just as well that Bunny, or "Striker", or "The Gorgon", is still going strong. At 73, he is a living musical archive, the most influential of all Jamaica's music producers. His work spans the gamut of genres from calypso to dancehall. And between producing records, he has fathered 35 children.
One of six children of a shoemaker in the deprived Greenwich Farm district of Kingston, Lee shared a bed with two brothers and sometimes walked to school in bare feet. But his irrepressible self-belief meant he was bound to get noticed, and he forced his way into the music business as a radio plugger for Jamaica's biggest record producers of the Sixties, Coxsone Dodd and Duke Reid.
The latter was sufficiently impressed to allow Lee recording time at his famous Treasure Isle studios and his career as a producer began. That was nearly 50 years ago. Since then, he has witnessed the introduction of the slowed-down rocksteady rhythm that replaced ska in the late-Sixties, the invention of the famous "one drop" drum beat that characterised the golden era of reggae, and the advent of the sonic phantasmagoria that was dub, sitting alongside the brilliant engineer King Tubby.
His achievements have finally been logged in a British-made film, I Am the Gorgon – Bunny 'Striker' Lee and the Roots of Reggae, lovingly compiled over more than five years by Frank (Jah Floyd) Malone and director Diggory Kenrick. It documents how Lee was present at every important stage of the Jamaican music story, and how his creative and entrepreneurial  talents were pivotal to the scene's evolution and reinvention.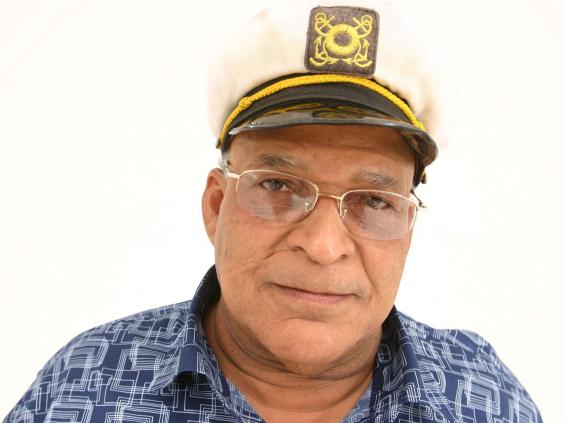 The physical symbols of Jamaica's musical golden age are being eroded half a century after the Caribbean island began giving the world brand new beats to dance to, from ska and rocksteady to reggae and dub. Orange Street in Kingston, Jamaica, once an international musical beacon, is a rundown relic of its former glories. The famous Channel One studios are a crumbling ruin, and even the treasure trove of the legendary producer's archive of unreleased taped recordings is threatened by termites.
Today Bunny spends part of the year in the UK. He recalls the little-known stalwarts of the early British reggae world. People like Rita and Bennie Isen (aka King), a Jewish couple in London's Stamford Hill whose shop, R&B Records, was of critical importance. "If they weren't buying your records you [would have to] come out of the business because Rita used to call the shots."
A breakthrough came with Max Romeo's "Wet Dream", a hit based on a bawdy conversation Lee had overheard. It made Lee's name as it occupied the UK charts for 26 weeks in 1969, partly thanks to being banned by the BBC.
Reggae's own colourful language is peppered with expressions coined by Lee, an instinctive marketing man. In Jamaica he is credited with bringing home the very term "reggae" after one of his trips to England. He came up with the "John Crow Skank" dance to accompany songs such as Delroy Wilson's "Better Must Come", which the People's National Party (PNP) in Jamaica adopted as its election anthem in 1971.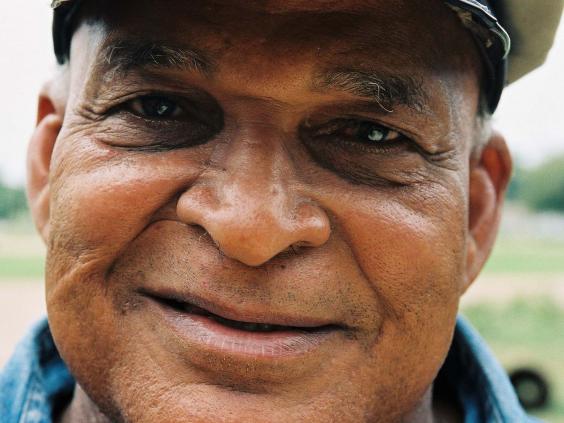 He created the "flying cymbal", or "flyers", the stripped-down crash of a high hat, first played by drummer Carlton "Santa" Davis on Johnny Clarke's 1974 hit "None Shall Escape the Judgement". "Flyers", one of reggae's most distinctive sounds, was inspired by Lee's love of fried chicken wings. The famous one-drop snare drum stroke made famous by Bob Marley's 1979 cry "Feel it in the one drop" was invented much earlier, claims Bunny. It exists on Bunny's late-Sixties hit for Max Romeo, "People Get Ready".
Bunny Lee is a survivor in a field where so many of his musical peers have died young, from his singing protégé Slim Smith (who severed an artery and bled to death aged 25) to the gentle Tubby (murdered by a gunman in 1989). His association with the PNP in 1971 led to a drive-by attempt on his life. But he is a popular figure and his status was officially recognised in 2008 when Jamaica awarded him its Order of Distinction.
He is conscious of his legacy and that of the musical forms he helped to create. "You have dubstep and garage and most of it they mix with the Jamaican sound, drum and dub and all them things. Reggae is like the root of everything." He is painfully aware of the decline of Jamaica's music infrastructure – "you can't get a 45 record pressed at this moment" – but is not one to live in the past.
"Every spoil is a style" has always been his motto, a very Silicon Valley notion of benefiting from one's mistakes. Lee still looks to the future for his next musical opportunity. "Lot's wife look back and turn a pillar of salt, y'know? Y'affe look ahead! Forward ever, backward never!"
Bunny Lee's career will be celebrated at London's Jazz Café on Wednesday  (020 7485 6834). 'I Am the Gorgon' is released on DVD on 24 November
Reuse content