Jermain Jackman was never meant to win The Voice. The 19-year-old from Hackney had a place at Berklee College of Music in Boston, one of the most prestigious colleges in the world, but no scholarship. He applied for the BBC talent show hoping he would get through to the live heats and persuade Berklee to give him full financial backing of £134,070 for the degree. His plan worked, and when he made it through to the finals the university agreed to give him a scholarship. And then he won.
On the Saturday after beating favourite Christina Marie he returned to his job at Islington library but had to hand in his resignation the same day after his manager said she couldn't cope with the crowds of people coming in to see him. A year on and it seems Jackman still can't believe his luck. "Now I've got a scholarship I can't really go because I've got an album to release. It all worked out," he says.
Unlike the two previous  winners of The Voice, Leanne Mitchell and Andrea Begley, Jackman has waited 12 months to release his debut album. At 20, he has gone against the advice of his label to rush-release an album of covers, and has spent the past year working with producers to co-write a record of his own. "A lot of press wanted to say, 'Oh yeah, he's going to slip right back into previous winners of reality TV shows', and that's why I wanted to take my time," he says. It's a mature move from a young man who admits to being called "grandad" by his peers.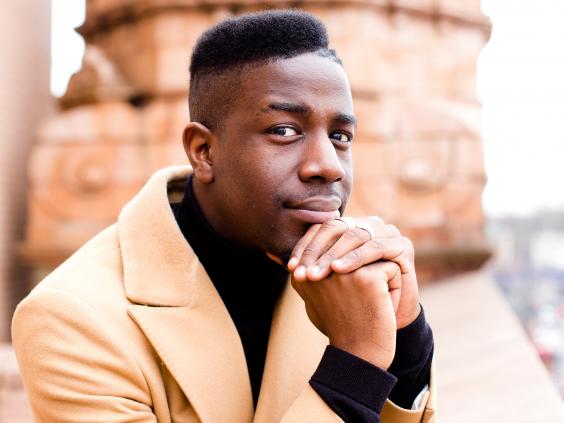 Despite having an old head on his shoulders, Jackman still exudes a fun-loving youthfulness. We meet at Hackney Empire, a few minutes from where he grew up. The singer said during The Voice he had ambitions to be Britain's first black prime minister, but he looks every part the star today. He enters the stage door and begins hugging various members of the theatre's staff. They all know him well and the rapport seems genuine. His first-ever performance, he says, was on the Empire stage at the age of three when his mum entered him for a tap-dancing competition. He didn't win but went on to perform as a vocalist there throughout his teens and credits the theatre with opening up opportunities for him.
Jackman may appear like a singer but he speaks with the rhetoric of a politician. He is keen to talk about opportunities, or the lack of them, for young people; why so many of them feel disillusioned, and how they can be inspired "to achieve their full potential". He speaks with passion when he says he has never felt held back by his background. He still lives in the council house he grew up in with his mum, a dental nurse, his dad, a bus driver, and four older siblings.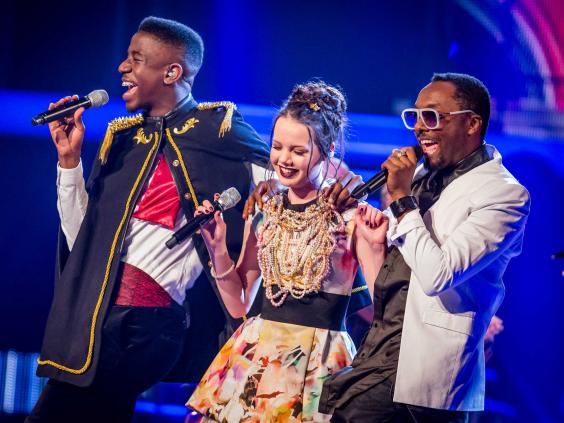 "A young black person like myself, wanting to sing in a deprived borough like Hackney, it's very difficult, but I didn't let it discourage me," he says. He grew up seeing some of his peers become involved in crime but was never tempted to go down the same path thanks to his close family, a strong group of friends and the support of his local church. "There used to be a gang down the road and I remember I would always ask my brothers if it was all right to throw a birthday party. When I was 13 about 50 boys turned up outside, all hooded – luckily my brothers stood outside and told them there was no way they were coming in."
His parents, who moved from Guyana to Britain at a young age, instilled a strong sense of determination in their five children. "My mum always said if there are any opportunities out there, grab it with both hands and don't let go. My parents brought us up not to allow anyone to tell us how far we could go." Jackman is a firm believer that young people can shape their own future. Through performing at the Empire he was offered the chance to do backing vocals for Leona Lewis, and then at the age of 16 he went on to perform at the Radio 1 Big Weekend in Hackney, where he met will.i.am, later his coach on The Voice.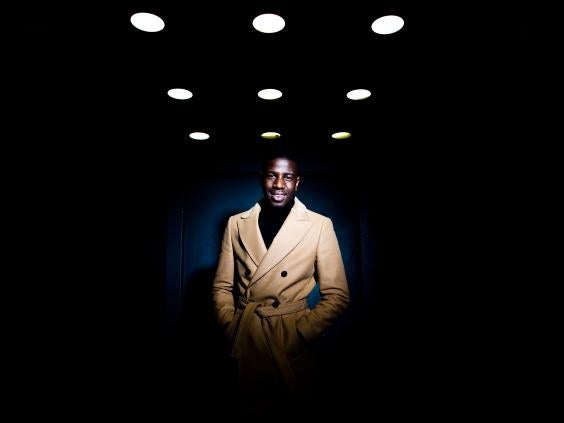 But seeing his friends not share his same go-getting outlook made Jackman want to do more for his local community. "I'd be around my friends and they'd say, 'There's no opportunities for us' – I'm like, 'Guys, the reason is because we're not chasing it. Why don't we actually be pro-active and do something about it.'" He became involved in the Hackney Youth Parliament and was later persuaded to join the Labour Party, becoming a youth co-ordinator for  MP Diane Abbott in Stoke Newington.
After The Voice he was courted by politicians on both sides, who were keen to be seen with the young, ambitious singer. "It's weird how all these politicians suddenly become your friend once you've achieved something – Ed Miliband was the same," he says. He now calls the Labour leader a "friend" and describes him as "the funniest person I know". He rolls his eyes when asked about Boris Johnson and shows me a photo on his Instagram account of him having a row with the Mayor of London.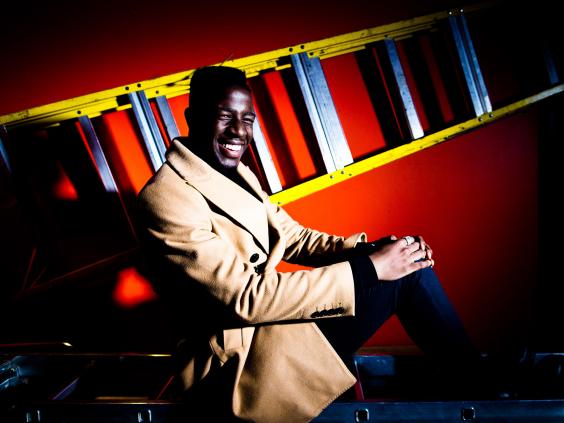 Does Jackman still have ambitions to be the first black prime minister? "Maybe. I think I'd rather be Mayor of London because I don't know too much about foreign policy." But his main passion for the moment is music. His album harks back to the Seventies with a soulful sound inspired by his heroes Luther Vandross and Al Green. He originally recorded an EP that was more drum and bass in sound with "this whole Naughty Boy and MNEK vibe" but decided it didn't represent who he wanted to be as an artist.
Does he worry his modern take on Motown won't appeal to young people? "But it does. They're the same age as me and I've already appealed to them, and I can seem young and hip. Like Adele – she's got the ability to appeal to old and young. I want to be like Tom Jones and I want to be singing for the next 60 or 70 years."
Jermain Jackman's self-titled album is out now
Reuse content