If Jimmy Somerville had one of the most powerful pop voices of the 1980s, then his words carried even more of an impact. As frontman of synth-pop bands Bronski Beat and the Communards, Somerville's soprano tones were unmistakable.
But almost more than his musical talent, it was his political zeal that made him stand out from the crowd. At a time when musicians such as Boy George and Freddie Mercury kept their sexuality ambiguous, Somerville was one of the first truly out-and-proud gay pop stars, addressing homophobia head-on in songs such as Bronski Beat's "Smalltown Boy" while also nailing his socialist colours to the mast on such tracks as the Communards' anti-Thatcher screed "Breadline Britain". You'd be unlikely to hear chart acts today making a similar stand.
However, Somerville's success was shortlived: in 1985, the Glaswegian left Bronski Beat to form the Communards, but the band split just three years later. And though he then pursued a solo career, he slowly withdrew from public life.
When we meet for coffee at the Sanctum Hotel in Soho, Somerville, 53, says it's been almost 20 years since he's done any "proper press". He explains: "I've always been making music, but I sort of went under the radar. I kind of disappeared ... I was never really that comfortable with the music industry. I loved the idea of being able to express myself creatively – but the rest of it never really sat well with me."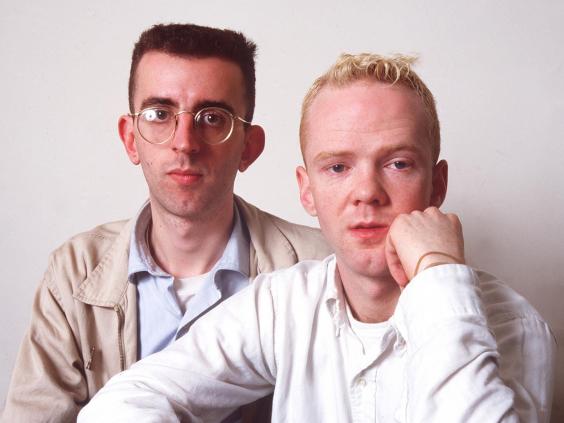 The reason for his emergence now is a new album that's he's truly happy with: Homage, a joyous old-school disco record complete with horn sections, big backing vocals, strings and the odd cow bell. It comes in the wake of the recent disco revival led by Nile Rodgers and Daft Punk; Somerville says that society needs the genre more than ever. "When disco came around the first time, there was this real core of progressive thinking and a positive lyrical content – about freedom, the possibilities of love, change and expression. I think we live in such fearful times at the moment [that] we start to close in on ourselves. [Disco is the] antidote to that."
The album also appears to be Somerville's way of casting off the darkness that has plagued him for decades. In the 1980s, at the height of his success, he struggled to cope with both the pressures of fame – "I was painfully self-obsessed and self-aware. I wanted people to love me but at the same time I was terrified of them," he says – and the scourge of Aids that was decimating the gay community.
Somerville was best friends with Mark Ashton, the activist and co-founder of Lesbian and Gays Support the Miners, who was the hero of recent film Pride. Ashton died from an Aids-related illness in 1987; and despite the fact that his songs feature in the film, Somerville says he couldn't bear to watch it at the cinema as it would "make him bawl his eyes out".
His way of filling the void within was hedonism: Communards bandmate Richard Coles, now better known as Radio 4 presenter the Rev Richard Coles, documented their high-rolling lifestyle in his recent autobiography Fathomless Riches. Both were heavily into the trappings of the party scene – Somerville says "everything" when I ask what that involved – and it was only two and a half years ago that he finally accepted that he was an addict, and that "whatever it is that I [consume], especially chemical substances, once I start, I can't stop ... it's a case of either active addiction and possible death or abstinence and life. So I've chosen abstinence and life."
Rock and pop highlights of 2015
Rock and pop highlights of 2015
1/5 Mark Lanegan Band - touring from 20 January

The most intriguing performance prospect of a fairly docile January is the arrival of the Mark Lanegan Band for a clutch of shows in support of the recent masterly album Phantom Radio. Expect soul-ravaged blues fatalism as Lanegan confronts dark memories and apocalyptic visions with apparent sangfroid, his baritone croon traversing soundscapes of chugging electropop, spiralling guitars and courtly pop melancholy.

Kevin Nixon/Future Publishing/REX

2/5 Bob Dylan - Shadows in the Night released 2 February

An album on which Dylan sings Sinatra, a performer in whose voice he claimed to hear "death, God, the universe, everything". He's eschewing the usual swaddling orchestrations in favour of relaxed small-combo versions, recorded with his own band. They're not cover versions, he explains: "They've been covered enough. Buried, as a matter of fact. What me and my band are basically doing is uncovering them. Lifting them out of the grave and bringing them into the light of day."

Getty Images

3/5 The War on Drugs - touring from 16 February

2014's breakout US indie band will arrive for a string of British dates. Songwriter/frontman Adam Granduciel's blending of Dylanesque vocals, stadium-pop melodies and guitar drones should appeal to fans of Neil Young and My Bloody Valentine alike, and these shows offer the perfect opportunity to check whether they're as loud and overbearing as Sun Kil Moon's Mark Kozelek claims in his amusing song "War on Drugs: Suck My Cock". Thankfully, music is big enough to accommodate both.

Rex Features

4/5 The Jesus and Mary Chain - touring from 16 February

Having bowed to the demand to perform their debut Psychocandy in its entirety – a move that places them firmly in the rock-heritage classicist ranks, rather than the punk-nihilist cadre of their original 1980s inception – the re-formed Mary Chain take their sweet white whine around the country. Expect: great tunes; loud feedback. Don't expect: a revolution.

5/5 Nicki Minaj - touring from 28 March

Initial reaction to Nicki Minaj's new album The Pinkprint is mixed, but however its more assertively autobiographical songs transfer to the live arena, bangers like "Want Some More" and "Anaconda" suggest that her upcoming shows should pack some punch. And the flamboyant diva can surely be relied on to put on a show. But what will be the colour-scheme? Think pink.

Getty Images
In 1987, when the Communards were imploding, Coles broke the news to Somerville that he was HIV positive; a few years later, he revealed that he had made the whole thing up. The second revelation ripped apart their friendship: "When he confessed, I didn't react in a constructive way," says Somerville.
"I'd known lots of people who had died, people who were ill. I was in my own dark place of trying to deal with everything that was happening so I put a barrier up and we didn't speak for a long time." The two are now back in friendly contact – Coles emailed Somerville and asked him if he wanted to read his book before publication, though he declined. I ask him what he thinks about Coles being something of a national treasure now: "He'll be in his element. He always wanted to be a big celebrity," he laughs.
The new album might not push Somerville into the stratosphere in which the Rev currently resides, but it's a rich collection. So, alongside the feel-good vibe, there's social comment, as on the song "Travesty", a damning indictment of the current government's welfare policies ("Wake up/it's a welfare war").
As a working-class boy, he joins the current chorus of despair about the increasing elitism of the arts. "The industry doesn't work how it used to work. I come from a place where, without the benefit system, I probably wouldn't have had the opportunity to experiment. I had a system that allowed me and a generation of creative artists to do that. That's why we were an incredibly explosive, creative country. We had that youth culture explosion in the Sixties but I believe the early Eighties was the second wave of that. We had a system that encouraged that. But now, our culture and arts scenes are under threat."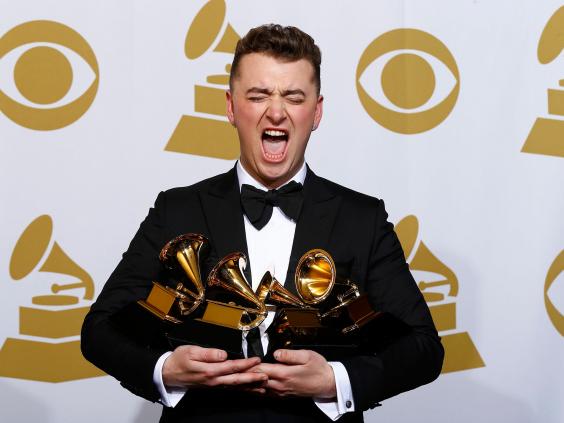 More hopeful to him is the increasing number of gay stars in mainstream pop, the latest being recent Grammys and Brits hero Sam Smith. But he would like to see singers like Smith push things forward by choosing to use same-sex pronouns in their songs, as he did many years ago.
"I guess it's up to the individual to sing and write that but I don't believe for one minute that none of those artists have a desire to sing 'he' or 'him'. But we'll never really know if they did decide to change that, if they would be as successful."
Somerville's own focus, for now, is to spread some of the positivity from his album: "These songs come from someone who's found some personal freedom." And while he is single at the moment, he is not without love, he says. "I believe now that love is letting people in. Love is bigger than all of us. I've had a real struggle in the past, but I've finally connected my heart and head."
'Homage' is released on 9 March
Reuse content