Karl Wallinger is back on the road.
More than a decade after he suffered a brain aneurysm that could have killed him, the 58-year-old is part-way through a 39-date US tour that will see him and various World Party band members perform from Boston to the Napa Valley and New York City.
In an interview with The Independent before he performed on a beautiful spring evening in Freehold, New Jersey, he talked about the changes wrought on him by both his illness and his recovery, plans for a new album, the good and the bad of Taylor Swift, and the soulful boost of playing live.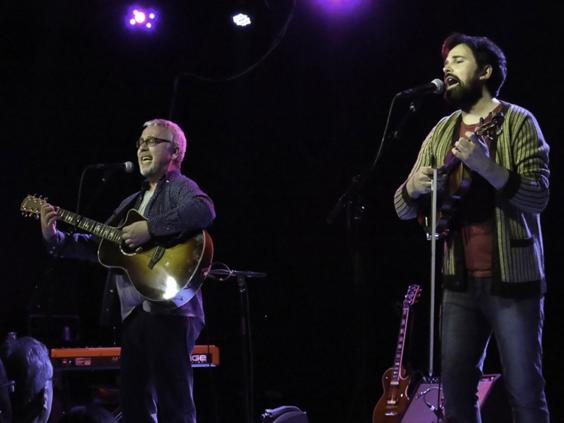 Here are some edited excerpts:
Cigarettes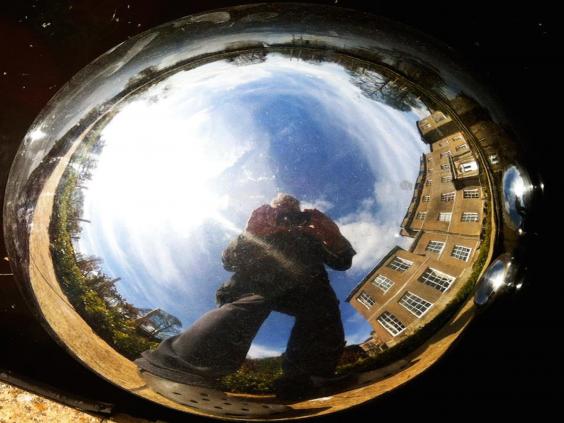 "Smoking is something I do, thanks to my dad....I have always been in that category of people who smoke. Now it punctuates recording sessions, the cigarette in the ashtray when you are doing the guitar overdub. It's one of the measures of how things are going. Can't work without a packet of cigarettes on hand.
"[After the health scare] it started with one a day, two a day. It gradually come back. It's probably really stupid. But it's called an addiction, and its so powerful it's going to override any idea of sense....Smoking is just another thing. It's partly a thing of being on planet earth, you know, you smoke."
New Album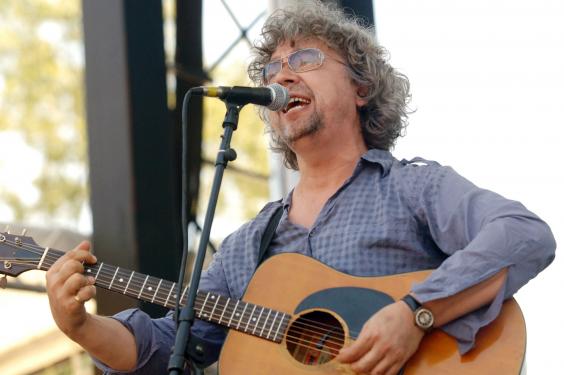 "When we get back from this tour basically, we're going to dive in and record that album after 15 years, which is quite a while. It will probably be new material.  Although I have enough stuff for another Arkeology-style record [the 2012 five-record album of alternative versions and oddities] There was nothing on there was that recorded after 2001. So I have all that if I want to. There's stuff since 2001, which is new. I don't know if I will use any of that, or some of that.
"You always think you'll do something differently. But I'll probably do something that is recognisably World Party. I don't know what will come out. I dunno. I have been filling my head.....The last bit of the jigsaw will be to put a new record out. It's important to do something new. There's so much enthusiasm I have. I really wanted to want to go back in."
Life and death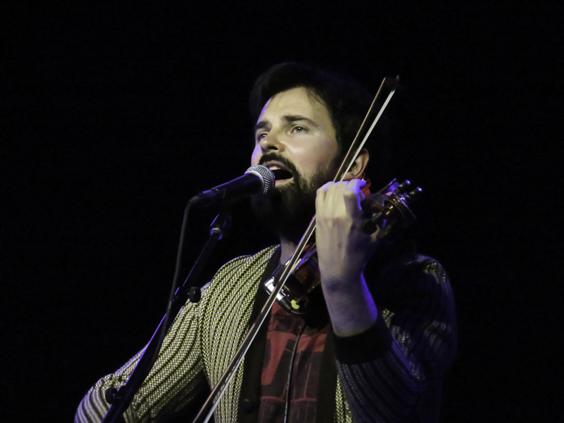 "It took some time to put the jigsaw back together after the aneurysm, to put me back to square one, getting back to the point where you feel better. Physically it has been a struggle, but then they say what doesn't kill you, makes you stronger. I'm probably a rounder person, I was probably more egotistical. It broadens you out. [With aneurysms,] they say that 15 per cent die immediately, then another 15 per cent in the first hour, until you get to the point when you're the percentage that survives.
"I came to in Addenbrooke's [hospital]. I had all these things coming out of my head. Even though it was horrendous, I didn't feel like I was not going to make it. It was a pretty amazing experience. [My family was worried, and ] I think those around me were told I would be ok if so and so happens....I went to some crazy places. Now, I don't have right side vision in either eye, [which means I have to change the way I look at my hand on the guitar.] I'll have to figure it out. It has left me thinking that things are fair less aggravating. I used to be a ****, but I think I'm much nicer."
Technology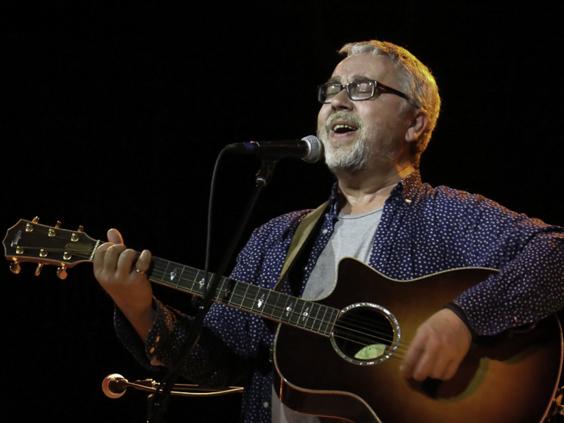 "The main problem is the safety aspect, because it means people who should not be making records are now making records. Music is meant to be available to everyone, but wasn't it the Italians that made people pass an exam before they could make a record?
"Half the time, or 99 per cent of the time, you're just listening to a load of machines. It's good for those who want to make money from it. It's up to people if they want to listen to Taylor Swift, and I actually think she has a pretty good vibe, even thought it's recorded. I miss that the humanity has gone. I think Ed Sheeran does pretty well. He writes from his life."
New studio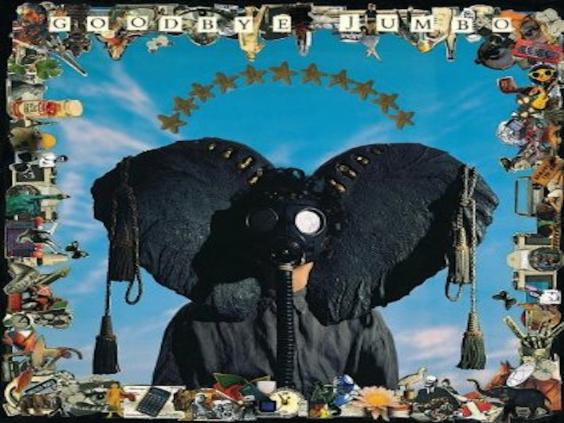 "I'm trying to get a new studio, that is the main thing in London at the moment, after 27 years at SeaView. It's been great. 27 years is long enough to be in a studio. It was in north London, John Henry's Rehearsal Studios. I had about 3,000 square feet up there. Twenty seven years ago it was like the wild west and you could do anything. Now it's changed, the police moved in across the street. You can't stand in the window there and smoke a spliff. Nowadays, you can't even stand there and smoke a cigarette. Everything is going backwards, isn't it. Freedom? No, there isn't any. Then the roof came in, chemicals were released.
"[The new studio is] out in the West Country, Tetbury, a little town. We've not got it yet, but it's pretty much going through. Can't say exactly where it is because it's not done yet. But it's going to be great. We've been down there several times and had a look."
Touring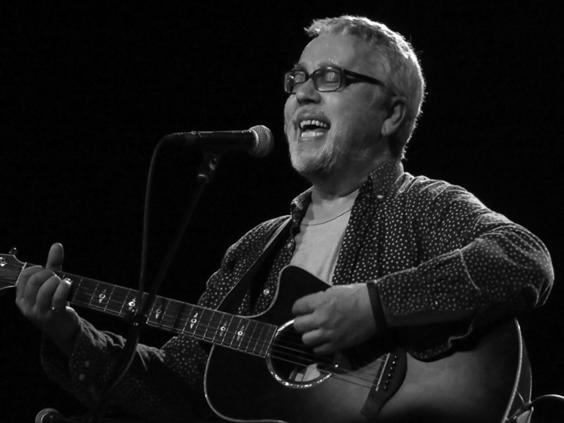 "The tour is a good thing for the soul. Playing a lot to people, playing live to people. It makes you feel like a musician, and I think that's an important thing to feel. And if make you realise how much songs mean to people, because there's a small band of people who like the songs, and it's more than a "like". It's like "I was listening to this when blah, blah, blah", or "this was played out our wedding", or "our child was born and I played this".
"It's quite amazing, those things that you do make friends in their own way. You're just the guy who recorded them one night, and they're subject to everyone else's [perceptions]. And its very heartwarming, because it means they're real for people. And that means you're not mad When people ask, or write to me on Facebook, and ask "what does that mean" and I say what that means to me is probably nothing to do with it. I don't know where they come from. Best not to find out where they come from, really."
Reuse content