After five years off the music scene, La Roux – aka Elly Jackson – bounced back this summer with her second album, Trouble in Paradise.
Swapping the chilly electro-synth sound of her debut LP for a "splashy, sexy, warm, disco" ambience, it's received some of the best reviews of the year. Just don't call it a comeback ….
"It's not a comeback. I didn't go anywhere – it's just my second record," she says as we discuss the absence that followed her self-titled debut, whose hits "In for the Kill" and "Bulletproof" soundtracked 2009. "I had some shit to sort out, in my mind, and professionally, we had to make a very difficult record that was started under weird circumstances. But that didn't mean I was going to give up on it."
This is a typical Jackson outburst. Talking over tea and toast in a west London café, she's ferociously forthright and fond of swearing; she doesn't believe in self-censorship because that makes interviews "really boring". Despite this, however, Jackson wishes she'd been less revealing when the album was released in July: the announcement of her acrimonious split from the other half of La Roux, producer Ben Langmaid, threatened to overwhelm the record.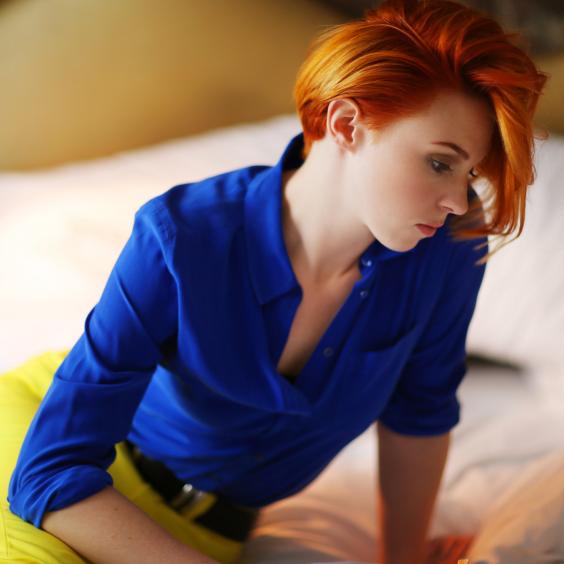 A summary, then, as the swoopy-fringed redhead is keen not to dwell on it: she and Langmaid called it a day in 2012, thanks to musical and personal differences. She's no longer in contact with him and worked instead with producer Ian Sherwin on Trouble in Paradise. But the trouble of its title doesn't just nod to La Roux's change of line-up – it also references Jackson's difficult personal journey in the wake of her career success: suffering from anxiety attacks, she completely lost her singing voice. At one point, she thought she might never sing again.
Today, she is clear that this was a psychosomatic response to the pressures of sudden fame (she was 21 when her first album was released) and the personal and professional relationships in her life. "I was very scared, and just sweeping everything under the carpet – you get anxious when you are ignoring a problem, letting it fester. It manifested itself in a physical problem that I had no control over."
No wonder coming back took a while – especially given that, musically, she was determined to make a volte-face. "The feeling of it was the thing that took time to get right, especially if you've been under pressure and you're having a hard time," Jackson says.
They got there – Trouble in Paradise doesn't sound like a troubled second album, and is instead full of bouncy, hook-laden tunes; she sings about tropical beaches and a palm tree graces the Pop Art cover. That sunny atmosphere, she explains, comes from growing up in Brixton, where she still lives: "I never really felt it came out on my first record, but I've always been fascinated by Caribbean culture." Those warm grooves, its funk and disco stylings, make the record easy to love; nearly every track feels like a single.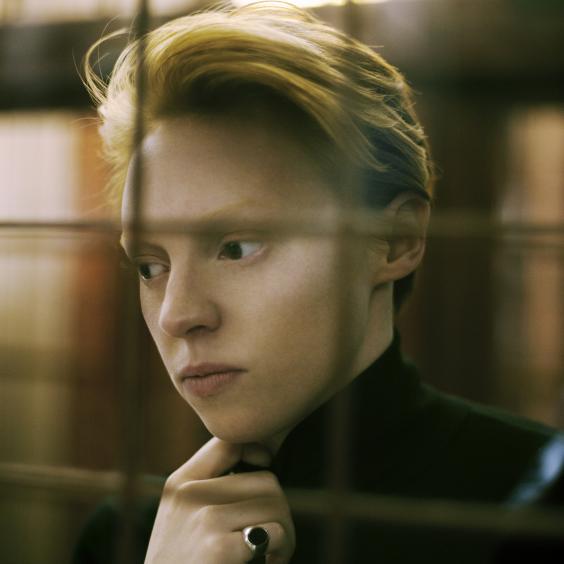 I'm far from the only fan; I point out how uniform the critical acclaim has been, and Jackson pulls her fringe over her face and growls "it's embarrassing" like a teenager. Yet she has a fierce pride in the album, which eventually matched up to her perfectionist ambitions: "I've just spent two years locked up in a room doing my absolute best. My absolute best. Every ounce of me has gone into it."
And yet … the sales haven't been there. La Roux went platinum, won a Grammy, and boasted a number-one single; there's little sign of Trouble in Paradise doing the same. So what went wrong?
I get the impression Jackson doesn't want to be negative – she's really trying to move on from the record's difficult conception – but when it comes to how it's been promoted, she's not a happy bunny. "I don't fully understand what happened. My label won't really speak to me. And they certainly won't answer my questions." She sighs, but she's soon holding forth fairly furiously about how she feels that some people at Polydor "gave up before the record came out … I feel like they started disconnecting in 2012 and it's got worse."
The crunch point for Jackson, she says, was when they suggested she be a "featured vocalist" on someone else's single, as is the charts fashion these days. After four years painfully working out her musical identity, that was the last thing Jackson wanted to do. "If you think the answer is for me to do something I'm uncomfortable with, then I really don't want to have a conversation any more. They said I work in a vacuum and I said, good – I like my vacuum."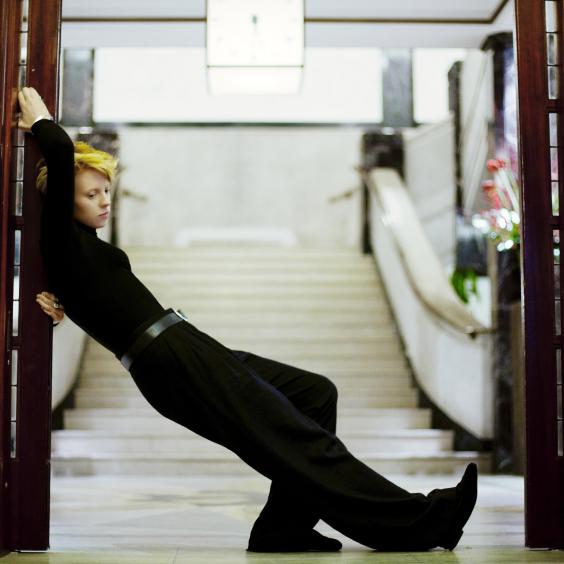 One might feel a hint of sympathy for her bosses here – one suspects Jackson can be a tricky customer – yet her inflexible idealism comes from total commitment to the music. "It's very, very frustrating. It's very upsetting. If everyone had given it one out of five and said "bit of a flop" then I would never ever moan about my label. But I know it's not shit."
There's surely a silver lining, I suggest: given she experienced such crippling anxiety last time, not having the promotional pressure must be welcome? Jackson agrees – she's looking forward to having time to work on new music, and has set up a recording space in her house. "I've got an itching need to do stuff on my own for a bit."
And when it comes to touring, Jackson's now in a much happier place. "I'm back on stage and I feel more confident than ever," she insists. Having had a "brilliant" time in the US – "I find it very rewarding seeing people get on board with the groove" – she's excited about being on the road in the UK this month too. However hard making the album was, seeing audiences loving it has made it all worthwhile. "Maybe that's our reward," she muses, "and it's a fucking great reward."
La Roux is on tour from Wednesday
Reuse content