Fans of 'Mad Men' might recall Don Draper's young wife, Megan, giving a coquettish performance of a French pop song at his 40th birthday party, much to the suave ad man's horror. The little-known song, "Zou Bisou Bisou" (meaning "Oh Kiss Kiss") was a 1960 hit for Gillian Hills and reacquainted modern viewers to the genre of music affectionately known as 'yé-yé' (and so called after the "yeah yeahs" that permeated British and American rock music at the time).
Yé-yé was a style of pop featuring young female singers that was generally marked by its campness and sometimes tongue-in-cheek lyrics, and was hugely popular in 1960s France. The main practitioners were some of the biggest Gallic stars of the day: Sylvie Vartan, France Gall, Françoise Hardy, and Chantal Goya. Even more well-known names, such as the actresses Brigitte Bardot and Jane Birkin, were involved with its suggestive, candy-coloured aesthetic.
Now they are the subject of a new book, Ye-Ye Girls of '60s French Pop by Jean-Emmanuel Deluxe, a Paris-based music writer. Charting the movement's trajectory from its initial niche appeal to mainstream entertainment, and all the controversies along the way, it also catches up with modern-day acts keeping the spirit of yé-yé alive.
"The interest in yé-yé music has grown internationally over the last 10 years," says Deluxe. "Twenty years ago it was very underground. For some reason, perhaps down to its appearance in films such as Quentin Tarantino's Death Proof [April March's "Chick Habit"] and Wes Ander-son's Moonrise Kingdom [Hardy's "Le Temps de l'Amour"], right now people are even more curious than they used to be about French pop."
The term "yé-yé" was actually coined by the sociologist Edgar Morin in a piece for Le Monde, in which he attempted to explain why it was important that a new wave of youngsters was making such passionate and charming music that was replacing the more straightforward rock'n'roll, and one quite at odds with the intellectuals' music of choice at the time: jazz.
In the book, Deluxe attempts to align the growing popularity of the music with what was happening in French society at the time. The concept of the teenager was being imported from the US, and youth and its various subcultures were rising in prominence. But the adults had a lot of catching up to do.
"The older generation couldn't understand what young people were all about; there was a generation gap," observes Deluxe. "The underground didn't really exist. In a way this music was really the only window of liberty for a lot of young people." At the time, American and British songs were often imported, and given to a yé-yé singer to sing in French, as the public preferred. "But they would often rewrite them using much more risqué lyrics, and their own kind of arrangement," notes Deluxe.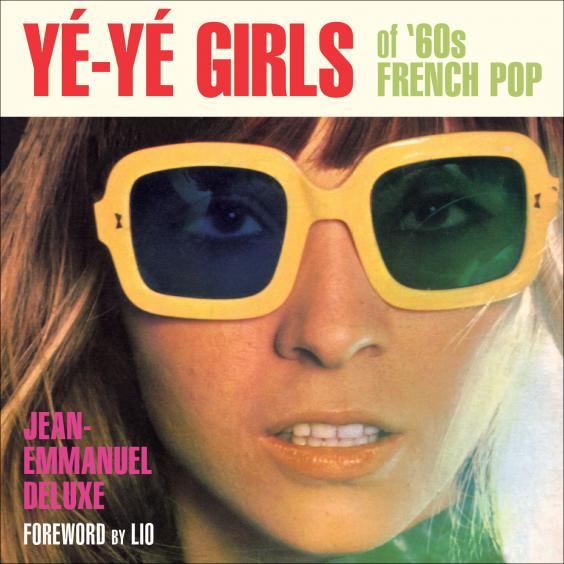 Despite accusations that the music sometimes was no better than bubblegum pop, the women still captivated. Françoise Hardy beguiled everyone from Mick Jagger, who called her his "ideal woman", to Bob Dylan, who dedicated a poem to her. Singer and model Zouzou dated The Rolling Stones' Brian Jones. France Gall won the 1965 Eurovision Song Contest with "Poupée de cire, poupée de son" (covered recently by Arcade Fire).
Although men were very much were in charge of the music industry, as women's liberation pressed on, yé-yé allowed women the opportunity to take charge. But that's not to say that men didn't play a part. One whose presence looms large over yé-yé is Serge Gainsbourg.
Although Gainsbourg was at first dismissive of the genre, he later changed his mind when he saw the opportunity they afforded. As well as Gall's Eurovision winner, he wrote another track for her, "Sucettes (à l'anis)", which became one of the most controversial yé-yé songs due to it being an ode to oral sex under the guise of a playful song about sweets ("Annie loves lollipops/ Anise-flavoured lollipops"). He went on to pen tracks for the likes of Petula Clark as well as the actresses Brigitte Bardot and Anna Karina, and brought him to the nation's attention.
Not that his involvement should overshadow what the women achieved. Indeed, the contradictions they presented (beautiful and sad, innocent and sexual) paved the way for any number of pop acts after them (Deluxe cites Lily Allen and her humorous lyrics as a "spiritual daughter" of yé-yé).
'Ye-Ye Girls of '60s French Pop' by Jean-Emmanuel Deluxe, £17.99, published by Feral House on 23 January
Reuse content