While family members have long provided songwriters with a rich source of inspiration, the trickiest relationship to encompass in lyrical form has been that of a musician with his or her mother.
Whether making a cynical grab at the Mother's Day market or simply seeking to appeal to the more sentimental music fan, over the years lyricists have provided us with some painful listening. Brave, then, for Simple Minds to make the poignant "Honest Town" the lead single from their forthcoming album, Big Music.
Once dismissed as Eighties stadium throwbacks, the Scottish outfit have been enjoying renewed reverence. Both Ryan Adams and  Manic Street Preachers have namechecked them and The Killers covered "Don't You (Forget About Me)" at a recent gig in Glasgow, the city where Simple Minds formed. "Honest Town", though, marks a more personal evolution in  lead singer Jim Kerr's writing; it was directly inspired by a conversation he had with his mother a few days before she passed away. Partly a love letter to his hometown, he co-wrote the number with Ian Cook – from Glaswegian group Chvrches – on the street where Simple Minds first rehearsed.
Kerr fondly remembers the drive with his mum through Glasgow. "The route we took became a journey through the past, as we drove past our old housing scheme, my old school and the factory my mum used to work in," he says. "She was talking all the time, and one phrase stuck in my mind: 'This is an honest town'. She died not that long afterwards, but it was a lovely way of saying farewell."
And a neat way of avoiding the platitudes  that usually crop up in songs about mothers,  as evidenced here by some of the worst and best examples:
Elvis Presley 'Mama Liked The Roses'
A typically kitsch artefact from The King's  post-comeback period, on the B-side of "The Wonder of You". The track even drops in a guilt-inducing reference to Mothering Sunday ("We bring them every Mother's Day and put them on her grave").
Backstreet Boys 'The Perfect Fan'
Boy bands regularly churn out limp ballads – think Westlife's "You Raise Me Up" – that could hymn filial devotion as much as romantic love. Worse is this self-aggrandising effort. Usually, pop groups can get away with being generic enough to be forgettably lame, but this American Nineties outfit actually equate maternal care with the undying loyalty they expect from their supporters.
Justin Bieber 'Turn To You'
Solo artists taking the personal route can be just as stomach-churning. This is a straightforward "thank you" for the sacrifices Bieber's mom made before the teen heartthrob achieved global  stardom ("You worked two jobs/To keep a roof up over our heads"). Pattie Mallette is certainly deserving of all the gratitude she gets, but listening to the Canadian star's insipid vocal, you can't ignore how he has repaid her in recent years  with serial misdeeds that have brought him  to the attention of numerous national police  forces. Anything Bieber dedicates to his mum that lacks a wholehearted apology does not mean a thing.
CW McCall 'Roses For Mama'
Country and western is full of admissions of lax standards, ignoring mum's sage advice or failing to show sufficient gratitude. Most tortuous in this genre is the unlikely tale recited by CW McCall of "Convoy" infamy. The protagonist, who takes his mother for granted, is stirred by a chance meeting with a young man laying flowers on his own mother's grave. Naturally, no heartstring goes untugged.
Melba Montgomery 'No Charge'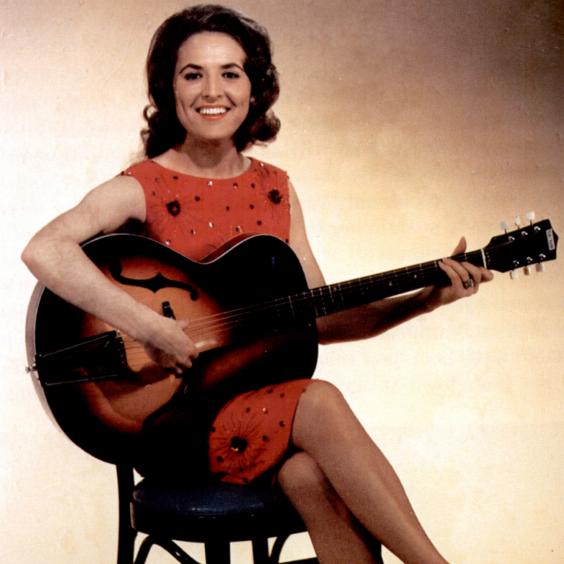 This spoken-word country staple has something of the novelty hit about it, but within the sugary tale of a child invoicing his mum for chores and then being reminded about all she has done for no recompense, there lies some classic homespun wisdom. Unfortunately, it is best known in the UK for the soulless version by Canadian singer JJ Barrie that reached No 1 here in 1976, while even the great Tammy Wynette spoils her iteration by adding a young performer's high-pitched voice to recite the kid's demands. Better, instead, to return to the original version by Tennessee native Montgomery, which brings out the lyric's down-home charm, or Johnny Cash's grizzled cover.
Tupac Shakur 'Dear Mama'
Hip-hop stars often have to face awkward relationships with their mums, largely because the genre encourages rappers to boast of bad behaviour and their difficult backgrounds. Everyone from Snoop Dogg to Kanye West has had a go, but most memorable has to be Tupac Shakur's gritty ode to his Black Panther mum, Afeni.
John Lennon 'Mother'
The most striking songs about maternal affiliations are those that come from a more extreme perspective. Most compelling is John Lennon's "Mother", an early outcome of primal scream therapy and a stand-out track on his debut solo album, 1970's John Lennon/Plastic Ono Band. Now that bookshops are heaving with misery memoirs and self-help guides, it is easy to forget that "Mother" emerged when Britain was still famed for its stiff upper lip. Displaying such vulnerability was a brave move and the song's raw torment still affects today. Sam Taylor-Wood opted for a less fraught demo version in the closing credits to her 2009 film about Lennon's early life, Nowhere Boy – an examination of his relationship with Julia, who gave her son to the care of her sister Mimi Smith, before dying tragically young when Lennon was 17.
Eminem 'Cleanin' Out My Closet'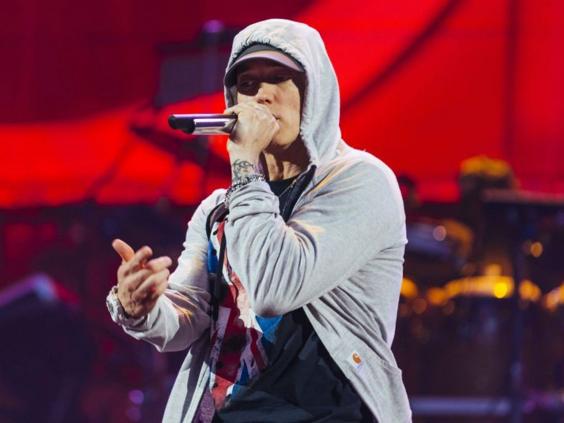 An agonising appraisal of the lack of bond between Marshall Mathers III and Debbie Nelson. The rapper lets out all of his resentment on this 2002 hit, in which he lays bare issues such as her abuse of prescription pills. On a more recent track, "Headlights", Mathers apologises to his mother for that venomous tirade, realising that many of the sentiments in "Cleanin'" were self-centred. He has since dropped the number from his live sets.
Simple Minds' single 'Honest Town' is released on 3 November on Caroline International
Reuse content