An artist's silent protest about the treatment of migrants is speaking loudly to people in Austria, where Raoul Haspel's minute of silence single "Schweigeminute" has topped the iTunes and Amazon charts.
After becoming increasingly angry with the media's scapegoating of migrants and the Austrian government's refusal to improve conditions in Vienna's largest refugee camp, Haspel wanted to give people a platform to protest against the crisis.
"Schweigeminute", which translates as "minute of silence", can be downloaded for  €0.99 (£0.63) on iTunes, Amazon and Google Play, with all proceeds going to a local charity in Vienna that works to provide aid to migrants and refugees at the Traiskirchen camp.
The overpopulated Traiskirchen camp, situated 20 miles south of Vienna - a capital consistently voted the most livable city in the world - was recently described as "shameful" by Amnesty International.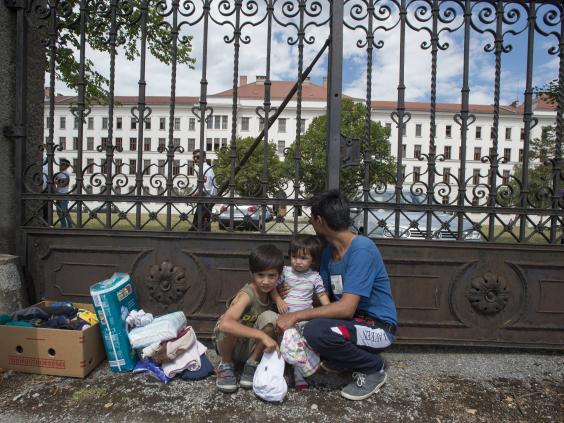 Around 1,500 people are estimated to be sleeping outside, men and women are forced to share the same showering facilities and excrement was reported to be "swimming around" in the toilets and showers.
Describing the camp as a "staged failure by the Austrian government", Haspel says he could not put his anger into words after visiting Traiskirchen, deciding silence was the best response to society's failure to tackle the problem.
"I'm inviting the Austrian people to take part in a silent and civilised protest to express their disagreement with the way the government treats these people in the camp," he says.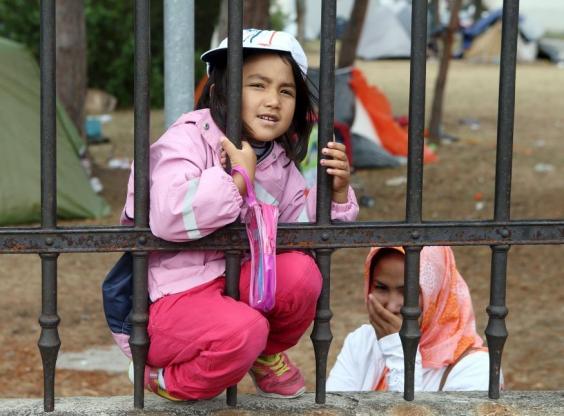 "When you are silent you start to hear your inner voice and you can develop empathy and feel present again in society. At least in that minute you are not making the conflict worse. In that sense, the project is already a success."
Appalled by what he calls the media's negative "propaganda" about migrants, he hopes "Schweigeminute" will give listeners a chance to reflect on society's shared humanity.
"Migrants are people. They should not be called refugees, they are suffering people who only ran away from rape, murder and violence. Refugee is an overloaded negatively impacted word that the government and media have used against us."
In an attempt to play the media at its own game, Hapsel aimed his silent protest at the music charts, knowing full well that radio, online and TV media outlets would have to play the single and report on it if it did well.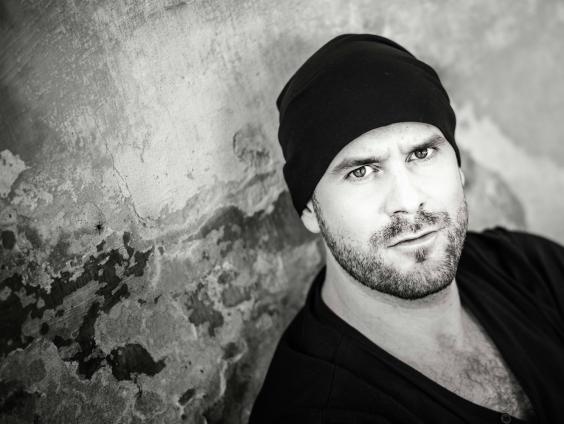 "I have played it back to the charts. I knew for a fact this could not be ignored by the media. I shot them in the solar plexus. I gave them something they can't be quiet about," he says.
He has also promised to match the percentage cut taken by Amazon, iTunes and Google Play to ensure all revenue from the single goes back to the camp. "I am turning this into a democratic form of protest. I uploaded the protest of people that has been expressed in the charts. Now we have the power to control the media."
He hopes that with enough support from the public the technology giants will be pressured into giving back their percentage cut to the cause.
Even if they don't, Haspel won't feel defeated. "I had to do something that had not been done before. I decided to be silent very publicly. We have to turn this silence into something very loud."
Click to buy "Schweigeminute" on iTunes, Amazon or Google Play.
Reuse content