Artists often appear different in the flesh than expected – as in close up and personal rather than from the stage. Although it is often a matter of height, David Rhodes, in a sharp jacket-and-T-shirt combo, is more relaxed and composed than the self-conscious presence performing a couple of weeks previously at fabled London nightspot the Scotch of St James.
More recently, he was an awkward figure hunched over a piano, soundtracking Burberry's glamorous and starry spring/summer 2016 menswear catwalk show with a 20-odd piece orchestra. "It is not my favourite instrument, I only started writing on it recently," the artist known simply as Rhodes explains. "And it was daunting, I'd never played with an orchestra  before. I felt a bit inadequate."
It raises the question as to why he gets into such challenging situations, and the simple answer is he feels he's playing catch-up with Brit School graduates and talent-show stars whose careers kicked off when they were still in their teens. His rather special, part-ethereal, part-soulful voice was discovered comparatively late in life. Emerging in 2013, when he was 24, his angelic vocals quickly secured support slots with the likes of Rufus Wainwright and Laura Marling, before reaching for a younger fanbase on the road with Sam Smith, Hozier, George Ezra and label-mates London Grammar.
Now his single "Close Your Eyes" has been playlisted by BBC Radio 1, and a live cover of Taylor Swift's "Blank Space" performed for the station's Piano Sessions slot received a positive tweet from the US star herself. In between, a quartet of EPs have laid the foundations for his debut album, Wishes, due out next month, in a time-scale that does not feel overly rushed in these instant-hit times. Instead, Rhodes's challenge has been discovering his voice, then finding the confidence to use it live, something he alludes to on the single. "When I look back, I look back on the times you tried to hide/ Inside your delicate mind," he croons ruefully, an admission that for many years he preferred skulking in the background.
Sitting attentively in an office chair, he looks comfortable in his own skin, but remembers the early difficulties of balancing his love of music with an inferiority complex when it came to others' talent. Growing up in Hertfordshire, he gained a love for "very theatrical music" from his dad: Wishbone Ash, Rory Gallagher – "one of my favourite guitarists" – and Led Zeppelin. "Really dynamic, expressive and in places very loud," he explains. His mum balanced that with a respect for pop, in anything from Elton John to Belinda Carlisle and Cyndi Lauper.
Then there was childhood friend and surrogate brother Tom, with whom he jammed and allowed to monopolise singing duties. "I've always been confident in some ways, but insecure in others. I hated the sound of my own voice. It was really high, like I was on helium, and I had an intense, overwhelming fear of singing. I'm terrified of  spiders and that's the only thing I can liken it to. My best friend loved it and I didn't think I could be as good as him." In tapes that the pair have  unearthed, Rhodes can hear himself refusing his mate's invitation even to sing backing vocals. So the insecure musician graduated through school bands and eventually moved to London to play bass with a group of good mates – it failed to progress over three years.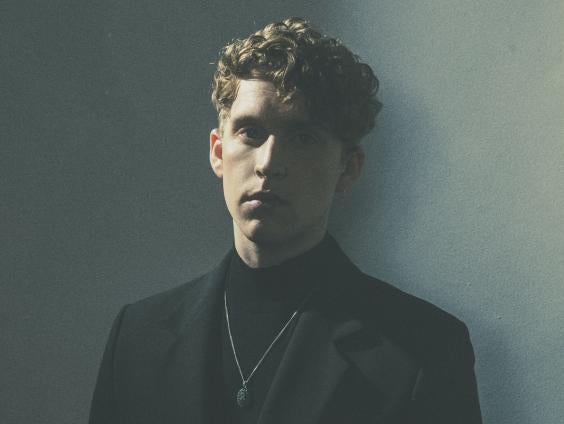 At the beginning of 2013, Rhodes cut himself off from that band, hiding in his room to work on his own material. "I started off singing softly, in a flat I shared with my sister and another girl. I didn't want anyone to hear me, so didn't realise I had been writing in the wrong key." At first the choruses were too high and strained his voice, but with practice and encouragement Rhodes realised he could reach them. "My girlfriend, my manager and my mum and dad were enough to give me confidence. At my first show they were all at the side of the stage and made it so much easier. I still get very nervous, but having a band helps, you don't feel so isolated."
Rhodes has since used a succession of low-key EPs to develop his sound, from the stripped-down, semi-acoustic Raise Your Love, through 2014's polished Morning with his first forays on piano, and Home, to this year's fully rounded Turning Back Around. Just as his arrangements have expanded, so has his live presence, maturing from introverted solo performer to the leader of a five-piece band.
With a voice like Rhodes's, the temptation is often to worry less about the lyrics and let the mesmerising sound do the work, but as an  arranger keen on the use of strings, he sees this as a strength, admitting the words tend to come after the tunes. "When I'm in my room with a guitar and the reverb full on, staring out of the window and going into a daydream, I always think it would be nice to get anyone into that state.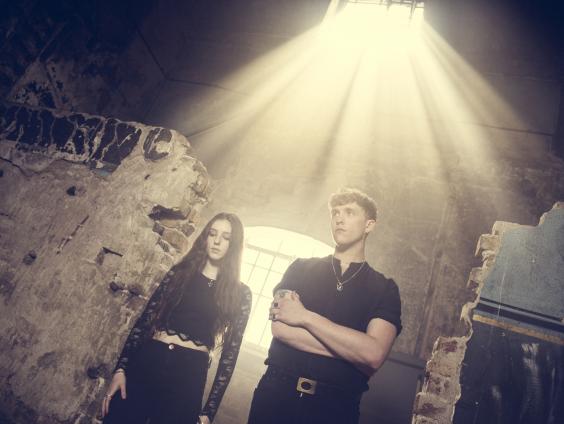 "I don't really like to delve too much into the information [in a song]. I like to listen to the music. I have always loved the way it can evoke feelings without lyrics, like film music. The Edward Scissorhands soundtrack is something I love and just listen to. Danny Elfman's a really great composer and I like classical music too. It's very deep emotions that it brings out and I've  always paid attention to those things." Even if the meaning of the words may not be paramount, Rhodes is still keen to make a connection, something he shares with his own favourite songwriting artists, especially Parachutes-era Coldplay, Arthur Lee of Love fame, and Talk Talk.
So "Close Your Eyes" developed from a meditation on his own insecurities to a paean for mutual support, a theme that runs through other tracks on Wishes, notably "Breathe", another offer of companionship to the vulnerable. "It's about a friend who was a singer as well and had depression. It's a weird thing you can't relate to unless you have it. You can only listen and try and offer advice – there's that saying, 'you just have to breathe'. It might sound patronising, but sometimes you are just holding everything in. It's really important that we're there for each other and tell each other that we don't have to be scared. Just through doing this, it's made me aware of that with my friends and I like to make sure I'm there for them now."
Rhodes too has relied on support over the past couple of years, with a succession of high-powered names, including a step into production for Charlie Fink, away from fronting Noah and the Whale, Snow Patrol producer Iain Archer and even Drake's beat master Nineteen85. He has, though, avoided label suggestions to work with writing partners, apart from on the affecting break-up duet "Let It All Go", written with the precocious Birdy. "I didn't want anything that sounded forced and there's so much conformity in this industry," he complains. Instead, Rhodes is determined to continue following his own idiosyncratic direction. "Things that happen unplanned and in the moment are much more beautiful than things that you try and recreate or make sound perfect." Much like his own career, the result of a happy accident.
'Wishes' is out on September 18.  Single "Let It All Go", by Rhodes and Birdy,  is out on September 11
Reuse content