It's not often that an international indie-pop star can count on one hand the number of times they've been approached by fans in public. Yet Lykke Li says nobody ever recognises her, recalling her surprise when a couple came up to her on Brick Lane, east London, the weekend before we meet at her record label in west London.
It might be a curious situation, but it's one for which Li is thankful. While the Swede might not be a household name (yet), the 28-year-old's resumé is impressive: two critically adored albums (2008's Youth Novels and 2011's breakthrough Wounded Rhymes), well over 100 million YouTube views of her videos, near-top billing at festivals, not to mention a specially penned song for the Twilight soundtrack.
It's not as though Li is the kind of artist who hides behind elaborate costumes or tries to obscure her identity to the public; she takes centre stage in just about every one of her videos. There she is, formidably trailing a departing lover across Sweden's stark wilderness in the video for "I Follow Rivers", a song that was remixed by the Magician and topped charts around Europe three years ago, selling 1.2 million copies (it also featured on the soundtracks for the films Blue is the Warmest Colour and Rust and Bone). In the clip for her latest single, "No Rest For the Wicked", taken from her forthcoming third album I Never Learn, she can be seen clutching on to another fella in a field as the camera closes in on her tears.
In person, she hardly blends into the furniture either. Though sweet and thoughtful, she smiles rarely, and laughs less; dressed severely in all black, with thick kohl-lined eyes and nude lips, she emits an aloof elegance with a hint of drama. So how does she retain such a low profile?
"I've worked hard at it," she offers. "I guess I'm not that interested in being a part of things that have nothing to do with my music. I'm not that interested in going to parties and events. It's my lucky star."
The relative anonymity she enjoys will no doubt be troubled by I Never Learn. It's an atmospheric corker of an album filled with power ballads she wrote as a way of alleviating the guilt she felt after breaking someone's heart, and which she explains is the final instalment of a trilogy.
"The [albums] are a young woman's chronicle on youth, love, hope, despair," she notes. "And I do think that any person's life at this time, between 21 and 28, is a pretty valid chunk of experience, and hopefully you can turn the page and move into something more mature."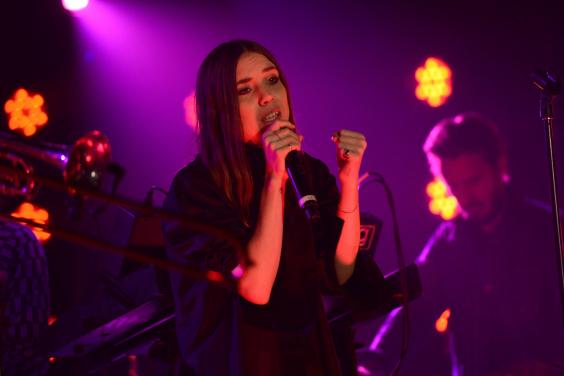 What she will go on to do is anyone's guess. But don't expect a departure from the melancholia that has informed her career so far. "I don't really know how happy music sounds," she deadpans. "I don't think I've ever heard a happy song that I liked."
While the music has moved on from Wounded Rhymes, with less percussion and more of a focus on melody, the subject matter remains familiar. You only need to glance your eyes over the tracklisting for evidence: "Never Gonna Love Again", "Sleeping Alone", "Heart of Steel". There are no feel-good tunes to lighten the mood; this is straight-up sorrow and torment.
"I wanted to go where's there's no bullshit, no gimmicks, no hiding; to feel like you're holding my beating heart in your hand," she says. "I wanted to make something really raw, but it also needs to have power in the narrative to cut through. Making the album, I was in such darkness, and so sad and heartbroken that my music is a fight for life. I'm fighting to survive."
Born in the town of Ystad, in the south of Sweden (the town, coincidentally, that Henning Mankell's Inspector Wallander gloomily calls home), Li is the daughter of a musician father and photographer mother. Along with her sister and brother (who now work as a stylist and musician respectively), the siblings enjoyed the sort of childhood befitting of artists' children.
"The thing is, if you're an artist, you're kind of self-involved; [my parents] were just like, 'Do your own thing,'" she recalls. "We could be whatever we wanted to be. I think having that upbringing really freed me. Doing what you want has always been very important and I think that has inspired me."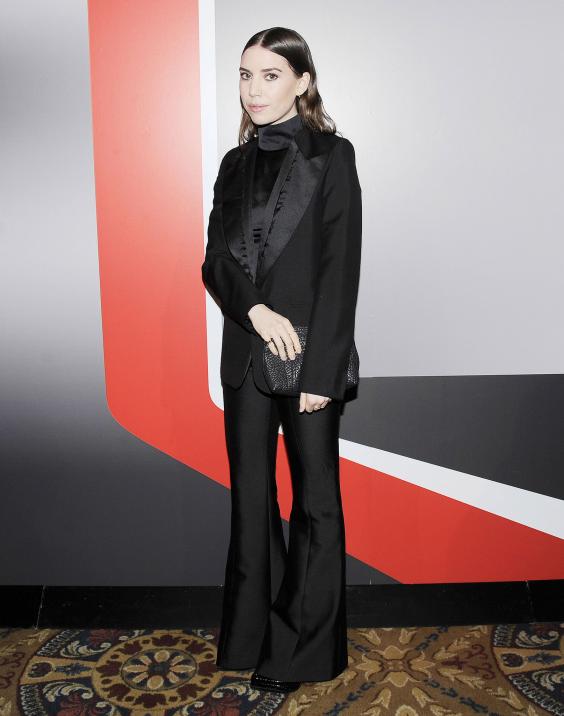 The family moved around a lot, living variously in Portugal, Morocco, Nepal and India. Her nomadic youth, you'd think, would have prepared her for life on the road. Yet she struggles. Although Li now lives in Los Angeles, she has just put her belongings into storage because the thought of having a comfortable place she has left behind makes her sad when she's away, which she expects to be for the next year. "When I'm on tour, I find it hard," she says. "I can't choose when to go to bed or what to eat or what to do. It becomes a very controlled environment."
While the day-to-day existence of touring depresses Li, she insists it's worth it because she gets to perform. But, as anyone who has ever caught her live will attest, her shows are exhausting. And they often play havoc with her health. "I come off stage and feel I've given everything I can. Every day is some sort of victory or defeat. I get a lot of physical ailments on stage, like my shoulder will jump out of its socket because I've been playing the drums so hard, or I'll hit the mic with such force that my mouth will bleed."
It's curious to think that this shy, softly spoken woman is responsible for such wild, ferocious antics on stage. But with the transformative nature of her performances, it should come as little surprise that Li has recently completed her first acting roles. "Ever since I was a kid, for me being an artist was doing it all," she says.
Not only is she set to appear in Terrence Malick's upcoming, as-yet untitled feature – assuming she doesn't befall the fate of so many actors in the secretive director's films and end up on the cutting-room floor – she also had a leading role in recent Swedish crime drama Tommy, directed by Tarik Saleh, with whom Li has collaborated on a number of her videos.
"I love film and am completely obsessed with it and always wanted to do it. Then I was asked to audition for Tommy and I never thought that anything would happen with it, so I did my best just to learn and to test myself. Then they told me I got the part and I was like, 'Are you crazy? I'm a musician, I can't possibly be in a film; I'm going to fall flat on my face.' I was so scared. So scared. But I had to do it." She hopes to explore the cinematic world further and says her dream is to work with Lars von Trier. Jacques Audiard (The Prophet) and Asghar Farhadi (A Separation) are other directors who make her gooey-eyed.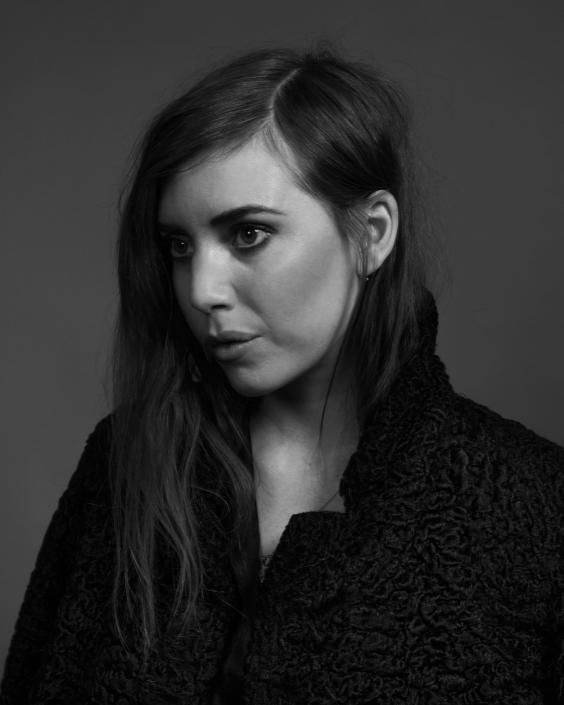 It's not just film that Li is getting involved with; this autumn she will release her first clothing collection. A collaboration with & Other Stories, the fancier sister label of H&M, it's a colourful line of neon bodycon dresses. Just kidding. Expect black, black, and more black. "Because I travel so much, I kind of wanted to create a capsule wardrobe for a modern woman in a man's world. It's very masculine. I'm always so jealous of the businessman who can just have their suits and their loafers and they're done."
When Li turned up to the 2012 Grammy awards, her black tuxedo stood out amid a sea of backless dresses. And sure enough, expectation about women's image in the industry is something that bothers her. "As soon as you are some type of star you're supposed to also get into the machine of, like, getting your make-up done for hours and wearing dresses. I've realised you don't have to do that. I can just wear my flat loafers and suit and call it a night. But it is interesting that whenever you do a shoot, if you're a man they want to take a portrait where he is showing wrinkles, and wearing a suit and is super-serious. Then with me they always want to zoom out and I'm like, 'Just take my face, that's enough.'"
Despite acknowledging that the music industry is actually a pretty good place for a woman right now, where they can expect the same opportunities, money and power as men, Li is quick to point out that the battle for equal rights is far from over, and feminism remains an important issue to her. But then, struggle is something that Li is comfortable with; it's where she feels at home. "It's great being a woman, I love being a woman," she says quietly. "It's fun to have more to fight for."
'I Never Learn' is released tomorrow on Atlantic
Make-up by Valeria Ferreira at Caren using Chanel Les Beiges Healthy Glow Fluid and S 2014. Hair by Ali Pirzadeh
Reuse content