There has been a lot of talk of a "comeback" for grime music in recent months, but really it's more of a rebirth. The genre is becoming a movement bigger than any of those early founders like Wiley, Ms Dynamite and Dizzee Rascal, who were making music in bedrooms and rapping in back-rooms in London 12 years ago.
The scene has grown much more than they could have imagined back when pirate radio stations like Rinse FM started playing their music. It's capturing a mood, like Britpop did in the early Nineties; and with national radio play, chart positions and sold-out tour dates for artists like Stormzy, Krept and Konan, Bonkaz, and Novelist it looks like the new generation of grime is finally breaking into the mainstream.
When Kanye West decided to bring a pack of 25 grime artists on stage with him for his performance of "All Day" at the Brit awards in February, it gave those artists a platform they wouldn't normally have had. Skepta, Boy Better Know, JME, Novelist, Stormzy and Wiley were suddenly being watched by the same audience who'd cheered on Taylor Swift and Ed Sheeran just moments before. Since then, Skepta has appeared on the cover of cult music magazine Fader and, after coming third in the BBC Sound of 2015 poll, which lists rising acts, Stormzy's single "Know Me From" reached No 2 in the UK's independent chart.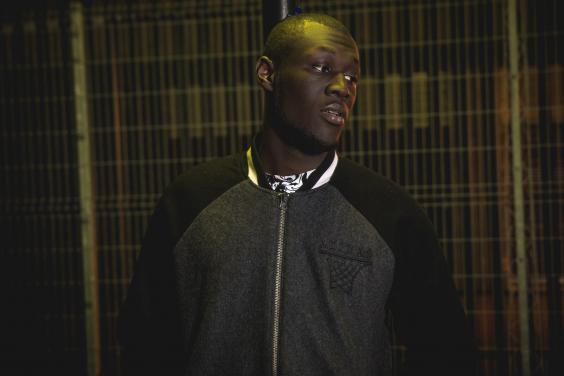 But there's much more to it than a US superstar clicking his fingers and decreeing what happens next in the British music scene. In reality these artists have been steadily rebuilding the genre over the last few years.
The 21-year-old Mobo winner Stormzy is leading the charge for the new wave, becoming the first unsigned rapper to play Later... with Jools Holland and notching up views of his YouTube video for "Shut Up" (which was filmed on an iPhone in a South London park) at such a rate that it hit the half-million mark within just five days last month. He thinks it's not so much that grime is "back" but that the sound has just been redefined, following the likes of "The Godfather of Grime", Wiley.
"This is the sound we should be making. That mainstream sound didn't work [for grime]," says Stormzy, real name Michael Omari (when he speaks it's like he's still rapping, he doesn't waste any words). "That's why everyone's going back to their roots. Let's go back to what we do well now."
Talented drummer and rapper Georgia, whose self-titled debut album is out in August, is a prime example of an artist taking the old grime sound, mixing it with other influences and making it fresh. She will be touring with Hot Chip later this year, showcasing her fast-paced, early 2000s-grime-influenced music. Incidentally, much of this grime resurgence hails from South London; Georgia and her friend the poet and rapper Kate Tempest, new grime group The Square (founded by one of the original members of grime crew NAA), and record producer Kwes come from Lewisham and Stormzy, Krept and Konan, and Bonkaz hail from Thornton Heath ("we'd spit bars together growing up" says Stormzy).
They are now making waves not only on YouTube but on national radio and the charts, so it's unsurprising that the BBC has added an extra event to its Proms season: the Grime Symphony. Stormzy, Wretch 32, Skepta and others will all perform with the London Philharmonic Orchestra at the Royal Albert Hall in August. The Director of the Proms, Edward Blakeman, came up with the idea after listening to grime on 1Xtra. "It's really exciting; we want to offer our audiences something new," he says. "There's a real fun element to this music; there's a serious side but there's so much life and joy in it too."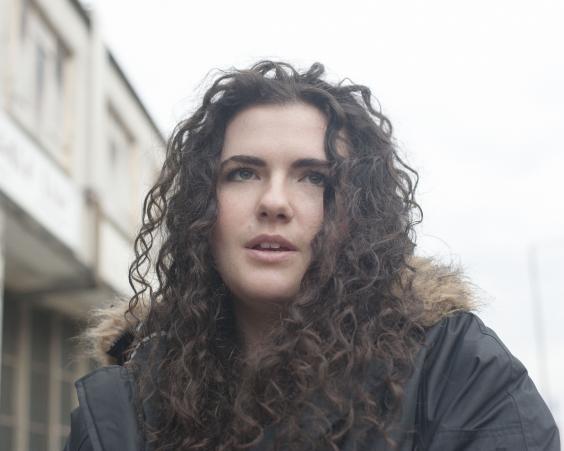 The "serious side" is something these artists are all too aware of: their presence at the Brits garnered complaints (including one that claimed that "a group of young men all dressed in black dancing extremely aggressively onstage" was not appropriate for prime-time TV) and the music is often criticised for its violent references. Bonkaz, 23, has just signed a deal with Sony and his single "We Run the Block" is out on 28 June – it is one of the most anticipated grime tracks of the year. Bonkaz says the music is just true to their lives. "It's not aggression. It's the expression of the people who are from where we're from. Look at heavy-metal music; it's not as aggressive as that. We're telling our stories. Whereas five years ago someone could be on the streets selling drugs, now they're making music and turning it into something artistic."
Radio 1Xtra DJ MistaJam agrees that the music simply comes from a raw place. "I see a lot of parallels between grime and punk. It's the same level of angst and oppression. It's people who have had enough, and then create something themselves."
For the first time, the Glastonbury festival line-up has multiple grime bookings in major slots: Krept and Konan, Bonkaz, Big Narstie, Novelist, The Square and Skepta are all playing. Mistajam says that this time around the movement has been given a boost it didn't have when it first started, thanks to streaming and social media as well as radio stations like 1Xtra and Rinse FM: "It's about a huge groundswell of support that just catches fire. Now, you don't need to wait for the limited edition white-label records like Wiley's "Eskimo" to drop in the record stores. Streaming has an effect on the charts, and you use the internet and social media to get your music out there."
Glastonbury line-up 2015
Glastonbury line-up 2015
1/23 Kanye West - headliner

The headliner on Saturday night will perform on the Pyramid Stage, following the footsteps of Jay-Z, who performed in 2008.

Getty

2/23 Florence and the Machine

Florence is performing this year, but not as a headliner.

Reuters

3/23 The Who - headliners

Roger Daltry (left) and Pete Townshend of the Who will bring Glastonbury to a close on Sunday night

PA

4/23 Pharrell William

The 'Happy' hitmaker will return to the stage at Worthy Farm.

Getty Images

5/23 Alt-J

...so will Atl-J.

Alt-J/Facebook

6/23 Mary J Blige

Mary J Blige will be making her debut appearance at the highly-anticipated festival.

Getty Images

7/23 Paloma Faith

Paloma is set to perform on Wednesday 24 at 7:00pm. Stage to be confirmed.

Getty Images

8/23 Fatboy Slim

The DJ will unveil a new feel good 'disco-circus' compilation at Worthy Farm

Getty Images

9/23 Alabama Shakes

Brittany Howard of Alabama Shakes

Phil Bourne/Redferns via Getty Images

10/23 The Waterboys

Singer Mike Scott and violinist Steve Wickham (left)

Getty Images

11/23 The Fall

Band's founder Mark E. Smith

12/23 CleanBandit

The band will return and promise to perform their hit 'Rather Be'.

© Justin Sutcliffe 2013

13/23 Azealia Banks

The American rapper returns to the UK for Glastonbury 2015.

14/23 George Ezra

After perfoming at Coachella, Ezra prepares for the UK's biggest festival.

15/23 Deadmau5

The Canadian DJ, known for his mouse mask, has been confirmed too.

Getty Images

16/23 La Roux

La Roux singer Elly Jackson.

Getty Images

17/23 Ella Eyre

Big-haired Ella Eyre returns to Glasto.

PA

18/23 Hozier

Hozier will please fans with his single 'Take Me To Church'.

Splash News/Corbis

19/23 Jessie Ware

Jessie Ware has legions of fans all over the world and will grace the UK at Glastonbury next.

Getty Images

20/23 The Maccabees

Felix White, Orlando Weeks and Hugo White of The Maccabees.

Borkowski

21/23 Kate Tempest

Kate Tempest, the Mercury Prize-nominated artist and poet is a draw to the festival.

Getty Images

22/23 Jamie xx

DJ Jamie xx returns to Glastonbury's stage this year.

23/23 Young Fathers

Mercury Prize winners Young Fathers

Simon Lewis
But despite the big steps grime's taken in the last year, Wiley said shortly after the Brits that the awards are still out of his league, despite his 12 years in the industry. "Unless I make another "Heatwave" or something that'll sell millions and millions for 10 years solid, the Brits are never gonna look at me," he told an NME reporter. Although he thinks the new generation of grime artists can achieve big things, he believes that Kanye had to open doors for the scene. "There's no way [we] were gonna get onstage without Kanye doing that," he said.
Still, there are high expectations from the US for what these artists are doing. Mistajam explains: "American hip-hop's having an identity crisis at the moment. A lot of it sounds the same, and rappers are coming out with dance records which are overshadowing hip-hop records. I think US artists like Kanye are identifying with grime because it's a sound that they believe is authentic. It's real." Perhaps the power of the movement is that it's something that young people – not just in London, but all over the country – can feel some ownership of.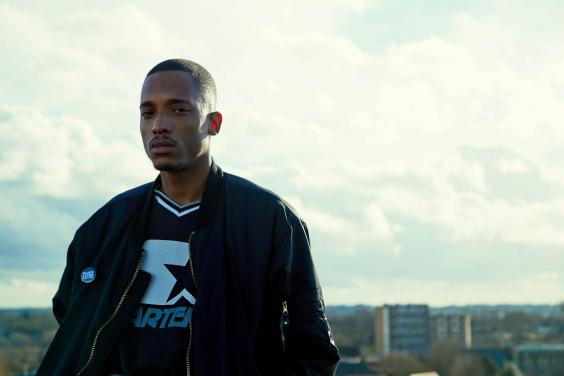 "It's a kind of patriotism, it's something that's been created by us for us – not some megastar who's so far away," says Bonkaz. "You feel like you're involved in it, like you could have made something like that. I think grime could definitely represent our country like Britpop did." He adds that the grime vernacular is the voice of youth now. "The way we speak, the slang, is being accepted as part of real life, like Cockney is. We're becoming part of English culture. It's relatable and it's inspiring."
Wiley is happy to encourage the new generation; and pushes them to succeed. "Wiley has given me wise words a few times," Stormzy admits. "He told me to try and take it further than the people who've come before me have taken it... he said, 'you've got the potential to do that'."
And that's just what they're all doing.
Georgia's eponymous debut album is released on 7 August. The Grime Symphony is on 12 August at the Royal Albert Hall, London
Reuse content