At a time where the grit and intimacy of summer festivals have been lost to glamping, on-site Wifi and brand-sponsored stages, a group of young creatives is offering an intriguing remedy in the form of Brainchild festival.
Now in its third year, Brainchild brings together the work of some of the country's most exciting young artists, across media including visual art, music, film, theatre and spoken word.
This year, almost 400 collaborators have been asked to explore the themes of body, space, power, and change. Their blank canvas is a field in Lewes, north west of Brighton, where the festival will unfold from 10 to 12 July.
Eclectic treats will include performances from Stuart McCallum of The Cinematic Orchestra as well as emerging singers; much-hyped site-specific sculptures; and open jam sessions which merge the usual barriers between the audience and performers.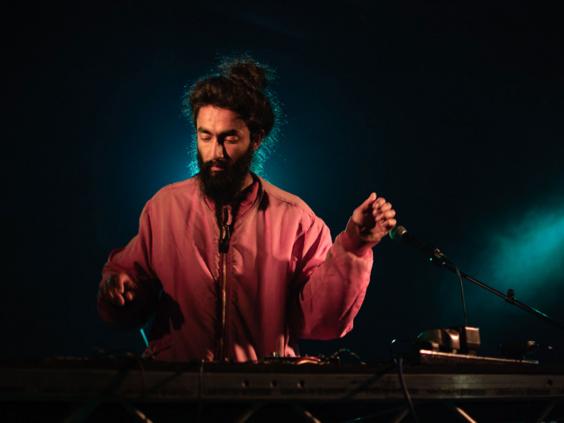 Born out of a 19-year-old's youthful fascination with the world and a drive to showcase the creative output of her friends in one setting, Brainchild has grown enormously since 2012 - more than doubling its number of attendees from 400 to 1000.
But an idealistic, DIY ethos remains at the heart of the event. Run by volunteers on a shoe-string budget, Brainchild's resourceful artists and organisers toil for months beforehand to plan, curate and create everything from the decor adorning the site to the food and craft beers.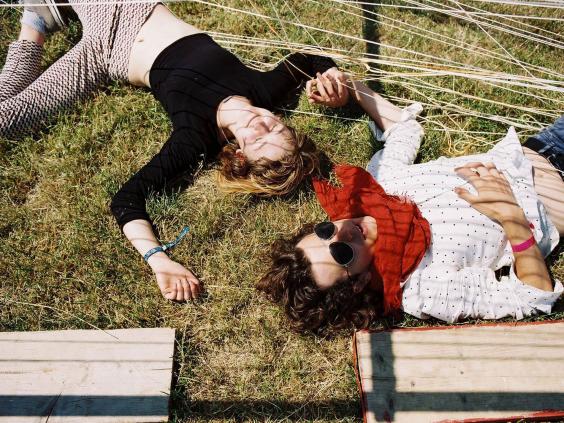 "I think what we want to achieve is an environment where people are free to think critically, try new things and make friends, and to do that under the gaze of big brands would be a shame and opportunity lost," explains Brainchild founder Marina Blake.
"The community feel is also something that's made the festival so successful. From day one this has been a very transparent project and we've not been afraid to do it even though it's DIY and doesn't stand up to the production values of other small festivals.
"It's honest and I think for some people has been appealing in contrast to a lot of the faceless big events that pop up all the time," adds Blake.
It is this environment that means artists can easily join the festival, but also grow with it.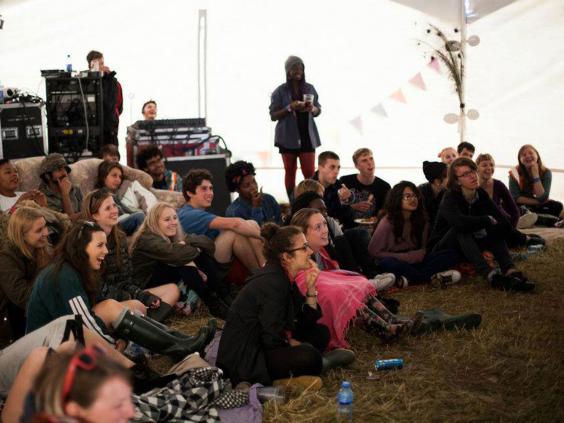 Josie Tucker, a designer whose three exhibits include a giant sculpture of facial features which will fill the tree at the centre of Brainchild, has been working with the festival since its inception.
Describing how the festival has acted like a constant for her over the past few years, she explains: "At first, the premise of the festival was 'made by students for students' and at the time we were all in our first year. Lily Bonesso [Brainchild's art director]  introduced me to the burgeoning (and small) team that Brainchild began with, and I started with the branding and promotional artwork for the very first festival.
"The difference between Brainchild and other festivals is that you feel as though you can see the love and attention that has gone into absolutely everything created for it. Big festivals, however impressive, are corporate, whereas the homegrown ethos of brainchild can be felt throughout.
"Brainchild is centred around collaboration, from the conception right through to the take down of the festival."
To support Brainchild's kickstarter to fund a storage facility for artists' work, click here.
Reuse content