Ariana Grande has unleashed her inner Star Wars nerd in the new lyric video for her next single "Break Free".
The US singer-songwriter, 21, hit number one with "Problem" last weekend, the first artist to do so in the UK's combined sales and audio streams chart.
Fresh from her historical success, Grande is back on the musical treadmill and proclaiming her love for the sci-fi franchise to the world.
The video for her dance track, featuring Russian-German DJ Zedd, makes use of the iconic scrolling Star Wars text.
Its grand opening line, "A long time ago, in a galaxy far, far away" mimics the starting sequence of the hit movies and borrows the famous starry sky.
Grande has said before that "Break Free" was inspired by Jane Fonda's sci-fi film Barbarella and, last month, she posted a video of her mum ranting about Star Wars on Instagram.
The energetic song is taken from her upcoming second album, My Everything, but it remains to be seen what George Lucas will make of the video.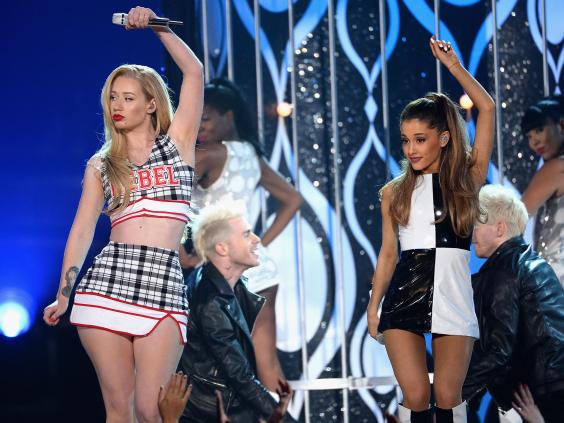 Grande has also teased another new track, "Best Mistake", featuring rapper Big Sean. She posted the clip on Instagram ahead of the album's release on 25 August.
Other artists involved with the record include The Weeknd, Childish Gambino and One Direction's Harry Styles.
Reuse content