Beyoncé is rumoured to be performing at this year's Brit Awards.
The "Drunk in Love" singer is reported to be "99.9 per cent on" to play at the awards ceremony in London next week.
The singer, 32, last performed at the Brit Awards in 2004 when she sang "Crazy in Love", but pulled out of last year's show.
A source told The Sun: "Beyoncé is on. The only reason this has not yet been announced officially is because the Brits guys are nervous it could all go wrong again.
"But what I can tell you is that in her camp it's 99.9 per cent on."
A representative for the Brit Awards said the rumours were "speculation", and could not confirm whether Beyoncé would perform.
If the Texan singer does perform at the ceremony, she would join confirmed acts Lorde, Disclosure, Rudimental, Bastille and Bruno Mars.
Beyoncé opened the Grammys in LA earlier this month with a raunchy rendition of her new song "Drunk in Love" alongside husband Jay Z.
The singer has enjoyed renewed commercial success after releasing her fifth studio album secretly without any prior promotion in December last year.
The Brit Awards 2014 will be held at The O2 in London on Wednesday 19 February and will be broadcast live on ITV.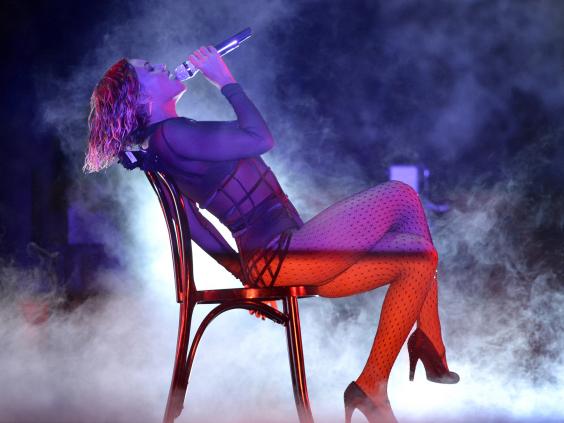 Reuse content