An attack on homophobia within the Catholic Church, which became a global hit for the Irish singer Hozier, was named the best song of the year at the 60th Ivor Novello Awards.
Take Me To Church, written and performed by Andrew Hozier-Byrne, took the award for Best Song Musically And Lyrically at the Grosvenor House event, which also recognised Clean Bandit and Ed Sheeran.
Take Me To Church has topped the charts in 12 countries and was the most streamed song of 2014. Accompanied by a video depicting a brutal homophobic beating, the song became a viral YouTube hit. It was given a further boost when Taylor Swift urged her fans to buy it and has sold 3m downloads in the US alone.
With its chorus -"Take me to church, I'll worship like a dog at the shrine of your lies, I'll tell you my sins and you can sharpen your knife...", the song has been accused of blasphemy by Christian groups.
Hozier explained: "Take Me to Church' is essentially about sex, but it's a tongue-in-cheek attack at organisations that would… undermine humanity by successfully teaching shame about sexual orientation — that it is sinful, or that it offends God."
Accepting the award, Hozier said: "This is a huge deal to me. This time last year I was a complete unknown with a set of songs I'd written and recorded in my attic." He dedicated the award to his mother, who is in hospital.
The singer said he was flying back to Ireland so he could vote Yes in the referendum on same sex marriages. He said it was important that others followed his lead.
John Whittingdale, the new Culture Secretary and a heavy metal fan, led the praise for Black Sabbath, who received a lifetime achievement award, the first acknowledgement of the veteran hard rock band's songwriting skills.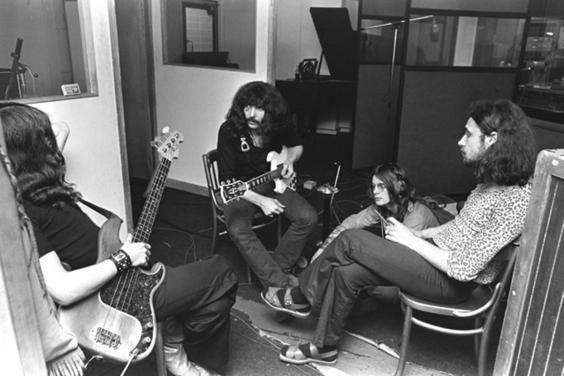 Whittingdale, who attended the awards, said: "Really pleased to see Black Sabbath receive lifetime achievement award at Ivors recognising huge contribution of British heavy metal."
Brian May, the Queen guitarist, who presented the honour, said the West Midlands group were pioneers who legitimised heavy riff-based songwriting with classics such as Paranoid.
Ozzy Osbourne declined to join his bandmates to collect the award - but Bill Ward, the band's original drummer whom the singer said was too overweight to join the band's reunion leading to a public row between the pair, took to the stage with Tony Iommi and Geezer Butler.
Ward said it was "incredible" that the band had joined the pantheon of great writers.
James Napier, the backroom Camden songwriter behind Sam Smith's Grammy-winning Stay With Me, took two awards for his work for Clean Bandit, the Cambridge-educated classical-techno quartet.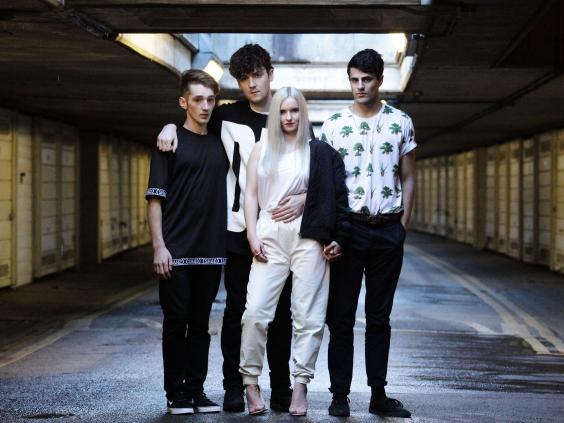 Rather Be, the chart-topping upbeat dance track which soundtracks M&S adverts won the Contemporary song and Most Performed Work categories.
Napier thanked his wife Matilda who inspired the lyrics of the song, which reflect his devotion to his partner.
Sir Elton John presented the Songwriter of the Year award to Ed Sheeran, who had been snubbed in the individual categories. Sir Elton, whose management company discovered Sheeran, called the acoustic singer "an immense talent. He will have a career as long as mine if he wants to. I hope he doesn't get into as much trouble as I did. He'll have to marry a man and a woman."
Sheeran's x album sold 6 million copies and he became Spotify's most streamed artist, passing through the one billion barrier.
Reasons why Ed Sheeran is not boring
Reasons why Ed Sheeran is not boring
1/13 He once stole a bottle of extra hot sauce from Nando's

(The bottle then smashed all over him on the tube)

Getty Images

2/13 He turned the other cheek to hardboy Noel Gallagher

Sheeran invited him to his Wembley gig after Gallagher said he 'couldn't live in a world where Ed Sheeran sold out Wembley Stadium'

Getty Images

3/13 He stood up for Sam Smith when the singer was getting homophobic abuse

After Smith said he was getting hate messages on Twitter, Sheeran responded with a picture of a geek saying 'I bet they are under 12, live in the middle of nowhere, and look like this'

Getty; AP

4/13 Reasons why Ed Sheeran is not boring

He's been 'technically homeless' since the age of 17

MTV

5/13 Reasons why Ed Sheeran is not boring

He's mates with Courtney Cox

Ed Sheeran/Instagram

6/13 Reasons why Ed Sheeran is not boring

He likes to 'start the night with a Jagerbomb'

Rex Features

7/13 Reasons why Ed Sheeran is not boring

He briefly dated Ellie Goulding

Getty Images

8/13 Reasons why Ed Sheeran is not boring

American rappers Rick Ross and Ty Dolla $ign like his song "The A-Team"

Getty

9/13 Reasons why Ed Sheeran is not boring

He called Miley Cyrus a 'stripper' at the Grammy Awards

10/13 Reasons why Ed Sheeran is not boring

His father is an art historian and his mother is a jewellery maker. Now that's rock and roll

11/13 Reasons why Ed Sheeran is not boring

He was named the 'most important act in black and urban music' in the UK after topping Radio 1Xtra's Power List

Getty Images

12/13 Reasons why Ed Sheeran is not boring

He wrote a song about an ex-girlfriend cheating on him with one of his mates

Getty Images

13/13 Reasons why Ed Sheeran is not boring

Did we mention he was sofa surfing as a busker-cum-gigger for three years?
The Best Album award went to the London indie band Bombay Bicycle Club for their So Long, See You Tomorrow, their fourth collection which mixed electronic textures and world music influences.
Sir Bob Geldof and Midge Ure were presented with the Special Anniversary Award reflecting 30 years since Band Aid and the Live Aid concert for famine relief.
Sir Bob said the Band Aid 30 record last Christmas to tackle Ebola had succeeded: "Last week only two cases were reported in Sierra Leone. It's been cracked."
Ure urged the songwriters in the room to come up with a new song so they can put Do They Know It's Christmas to rest.
Geldof gave his award to John Kennedy, a Band Aid Trustee and music industry lawyer without whom, he said Band Aid would have floundered.
Simon Darlow, chairman of songwriting body Basca, which hosts the Novellos, opened the event with a speech warning that technological changes are destroying a business based on the value of copyrights.
He accused guests who work for search engines which link to illegal music files of "undermining the value of music. You are helping to kill songwriting and composition."
Awards presenter Paul Gambaccini described Sheeran, the most streamed artist of 2014 as the "world's most successful busker" given the paucity of royalty rates paid out by streaming services.
The Ivor Novello awards for songwriters are considered prestigious since the winners are voted for by fellow songwriters.
Annie Lennox became the first woman to receive a Basca fellowship. She said: "This must be my 60th birthday present. The glass ceiling has been broken."