She's carved a career out of shocking audiences with crazy outfits and provocative performances, but it appears that Lady Gaga is no longer too risqué for Chinese authorities.
Chinese Lady Gaga fans can now rock out to the sound of "Judas" and "Marry The Night" as a ban on the pop star's music has finally been lifted.
The flamboyant singer was blacklisted by the country's government three years ago after the Culture Ministry deemed her repertoire a risk to the nation's "cultural security".
But while her latest album, Artpop, has been made available in China, it has not completely escaped censorship.
One song title, "Sexxx Dreams", has been amended to "X Dreams", while the album's artwork has been tweaked to cover more of the singer's naked body. Black tights have been added to her bare legs and a large ball has been inflated for modesty reasons.
Gaga posted an excited tweet after hearing that China had given Artpop the green light:
I'm so excited!!!! The Chinese Government Approved ARTPOP to be released in China with all 15 songs! Next I hope I can come to perform!

— Goddess of Love (@ladygaga) January 14, 2014
China had previously singled out six Lady Gaga songs to be added to a blacklist of 100 foreign songs (said blacklist even goes so far as to include "I Want It That Way" by the Backstreet Boys).
Copies of the "Just Dance" singer's albums have been pirated in China since the ban, particularly in the Sanlitun district of Beijing where the distribution of counterfeit music and films is known to be rife.
Gaga's music was initially considered offensive for its "poor taste and vulgar content", after it was screened by the State Administration of Radio, Film and Television.
But could it be that the eccentric pop star has begun to lose her originally, often shocking edge and maybe even...blend in?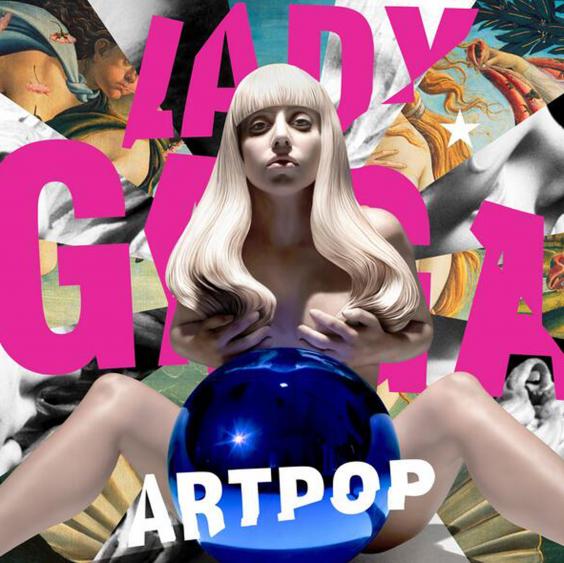 She sings about "living for the applause", but Gaga's Artpop has failed to reach the record sales expected after the huge success of 2011's Born This Way. Her third album sold 258,000 copies in its first week of release last November before suffering the biggest second-week drop of 2013.
Gaga blamed her management team for her failures, claiming that close members of her team had "betrayed" her because "millions of dollars are not enough for some people".
Ever the optimist, the singer then wrote a message to her fans: "The next few months of Artpop will truly be its beginning because those who did not care about Artpop's success are now gone, and the dreams I have been planning can now come to fruition."
Whether Gaga's out-there, raw meat-wearing days are behind her, only time will tell, but she is set to perform live in outer space next year, so let's not call her boring just yet.