"Born This Way" singer Lady Gaga has urged her fans, known as "little monsters", to stop sending threats, using hateful language and provoking others on the internet.
Her message, expressed in a blog post, comes a day after a stream of nasty messages from Twitter accounts purporting to support Gaga called for the celebrity blogger Perez Hilton to kill himself, to die of Aids and threats to kill his son. 
Some of Gaga's fans also tweeted death threats to dance producer Deadmau5 who criticised a video collaboration the singer made with performance artist Marina Abramovic.
Gaga stated that she is "passionate about tolerance, acceptance and kindness", something which she promotes via her Born This Way Foundation.
She writes: "While it may be difficult at times to hear the things that people say and write about me, or the nature of the industry that builds us up to tear us down, I feel the need to address you all here on behalf of the Born This Way Foundation."
"Sending threats of any kind, using hateful or abusive language, and the provoking of others on the internet is not supported by me or anything that I stand for. What I've seen transpiring is wrong and upsetting to me, and I've made it very clear how I feel about equality and compassion."
The singer also urged Twitter and other social media platforms to "monitor and control abusive and threatening language", adding: "I don't know that I am powerful enough to stop it by myself".
Gaga's fans were out in force on Twitter yesterday to support her over a public row with Hilton who had earlier criticised her new single "Applause".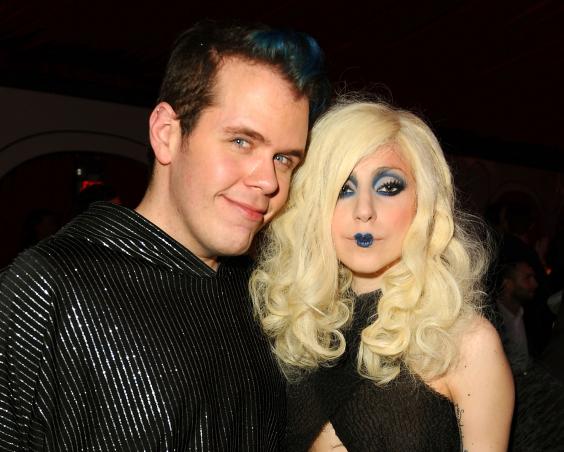 On Sunday the singer, who is promoting new album Artpop, is reported to have told Hilton via Twitter: "STAY AWAY FROM ME + MY FAMILY YOU ARE SICK TRYING TO RENT AN APARTMENT IN MY BUILDING TO STALK ME. LEAVE ME ALONE!!!" But the tweet was later deleted.
One of Gaga's fans is alleged to have told the singer that Hilton was at her apartment building in New York on Sunday afternoon.
Hilton, who drew attention to abusive tweets from Gaga's followers by retweeting them, denied the allegations of stalking, which he called "preposterous".
In a statement issued on PerezHilton.com the blogger said: "I love New York and that is where me and my growing family want to call home right now. Sunday, my realtor [estate agent] showed us a list of possible apartments to rent. I learned only after the fact that Lady GaGa lives in one of the buildings we looked at, and she was across the country in Los Angeles when I viewed that building."
It added:  "Any allegation that I am stalking her, based on a day of house hunting with my baby boy and my mother, is utterly false, defamatory and now appears to be putting me and my family in danger."