One thing Miley Cyrus and Britney Spears have in common is a penchant for provocative music videos. Now, they have another, as both US pop stars have been banned from French day-time TV.
A statement from broadcast watchdog CSA instructs television channels not to air "Wrecking Ball" and "Work B***h" before 10pm as they are inappropriate for younger audiences.
Concern was raised over some channels showing the racy music videos in the daytime without any parental guidance warnings.
Cyrus' music video, in which she writhes around a giant steel ball in her birthday suit and licks a sledgehammer seductively, was deemed too sexually-explicit, even for the French.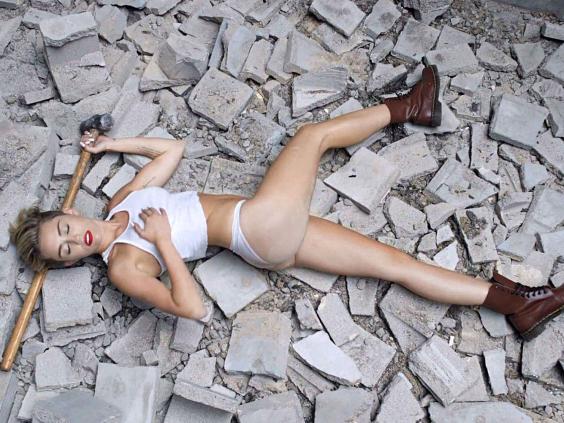 According to CSA, Spears' video was banned before 10pm because it depicts "a sadomasochistic universe representing women in a way that risks shocking many viewers".
The pop star, 32, appears in the music video dressed in bondage clothing, whipping dancers' bottoms and walking them around on leashes.
"Work B***h" was also banned from airing before 10pm in the UK because of its regular use of the word "b***h".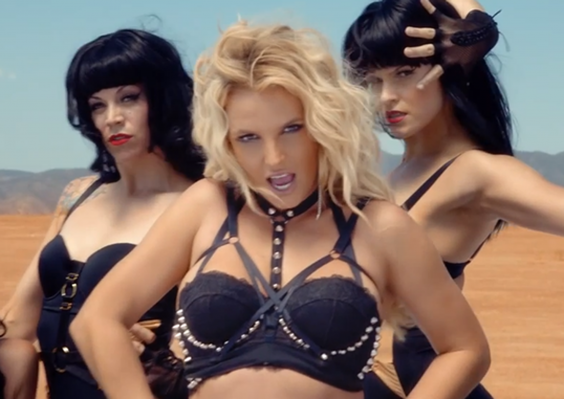 In October, Spears voiced her desire to tone down her music videos to a Boston radio station: "A lot of sex goes into what I do but sometimes I would like to bring it back to the old days when there was like, one outfit through the whole video, and you're dancing the whole video, and there's not that much sex stuff going on.
"I cut out half the video because I am a mother and because, you know, I have children, and it's just hard to play sexy mom while you're being a pop star as well."
The increasing sexualisation of the music industry has come under fire in recent months, with a rise in debate following Robin Thicke and Miley Cyrus' controversial performance of "Blurred Lines" at the MTV Video Music Awards in August.
Cyrus emerged wearing a nude latex bikini, simulated a sexual act with a foam finger taken from a fan and twerked against Thicke while sticking her tongue out.
The 21-year old former Disney star is a long-time fan of Spears. The "We Can't Stop" singer attended her idol's debut Las Vegas show in December, posting a picture from the VIP section on Twitter.
"If you told me I'd be front row and center on Britney Spears' opening night 10 years ago I would've never believed you," the message read. 
Watch the videos for "Wrecking Ball" and "Work B***h" below.
Reuse content