Thirty years after its first compilation changed the face of pop, the Now That's What I Call Music series is marking its birthday.
Many music fans will recall with nostalgia giving the debut Now vinyl a spin when it hit record shops on 28 November 1983.
What are the artists on the first album doing now?
Despite digital downloads taking over from cassettes and CDs in the noughties, the iconic compilation is still going strong today.
Released last Monday, Now's latest album Now 86 sold over 200,000 copies in its first week to out-perform the rest of the Top 50 compilations put together.
But the likes of Duran Duran, Rod Stewart and The Cure from the first Now album have been replaced by contemporary artists spawned from the YouTube generation, including One Direction, Miley Cyrus and Ylvis with their comedy song "The Fox".
While the music industry remains in flux as the web's influence on pop culture grows, the Now brand has remained steadfast in its wide-ranging appeal. So much so that last summer's Now 85 featuring Robin Thicke's "Blurred Lines" and Taylor Swift's "22" became the biggest-selling album of the series, selling 900,000 copies.
Its long run has made Now the most successful compilation series ever and the longest-selling branded compilation album in the country.
While artist album sales are down 7.2 per cent year-on-year, with singles also suffering,compilations are up 7.7 per cent with 20.6 million copies sold in the UK last year.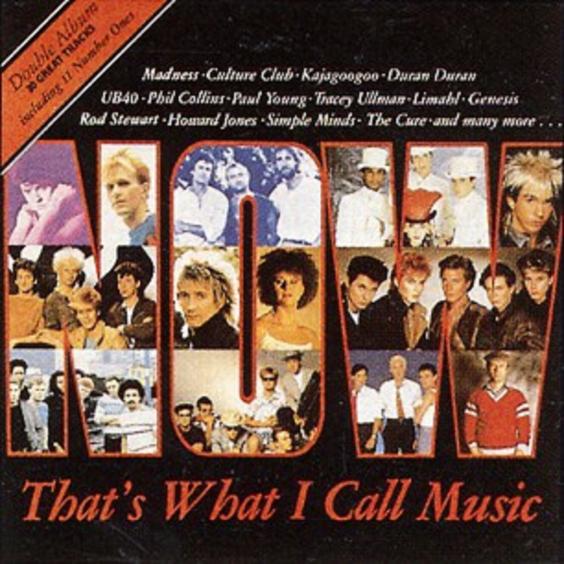 Viral YouTube videos, music apps and attention-grabbing performances aside, the curation of pop is, it seems, still an art in demand.
"You can buy every track on iTunes or listen to them on Spotify but people want some guidance and help," said Peter Duckworth, managing director of Now.
"In an era of downloads, when people said a few years ago that it's the end of the compilation because people can now choose their tracks from iTunes, they've been proved wrong," he told Sky News. "If you are faced with 15 million tracks, Now helps you choose."
The popularity of Now lies in its ability to capture each age of music as a dynamic whole,  without simply presenting those artists considered "cool".
The inspiration for the Now That's What I Call Music title came from a 1920's advertisement for Danish Bacon that Richard Branson bought from Dodo's on Portobello Road. The Virgin Records director would make excuses to visit the bric-a-brac shop as he fancied the girl who worked there.
The poster, of a chicken singing to an appreciative pig declaring "Now, that's what I call music", caught eyes in a meeting to discuss potential names. The pig would then become a mascot of the series.
"It was a powerful and meaningful statement in its own right and, when abbreviated to 'Now', gave the ultimate contemporary message," Branson said.
Incidentally, the entrepreneur's wooing tactics were as much of a hit as his Now compilations. He went on to marry Joan Templeman, the lady from the shop.
Reuse content