Oasis fans have been hoping for years that the band might get back together for new shows, and you would think if anything could force Liam and Noel Gallagher to let bygones be bygones it would be the love of Manchester.
The band split in 2009 and a reunion is now looking more likely than it ever has, with Sunday's Manchester benefit concert following last week's terror attack apparently involving surprise guests.
The band's involvement in the event was seemingly confirmed today by Black Eyed Peas' Taboo of all people, who tagged Oasis in a Twitter poster for it.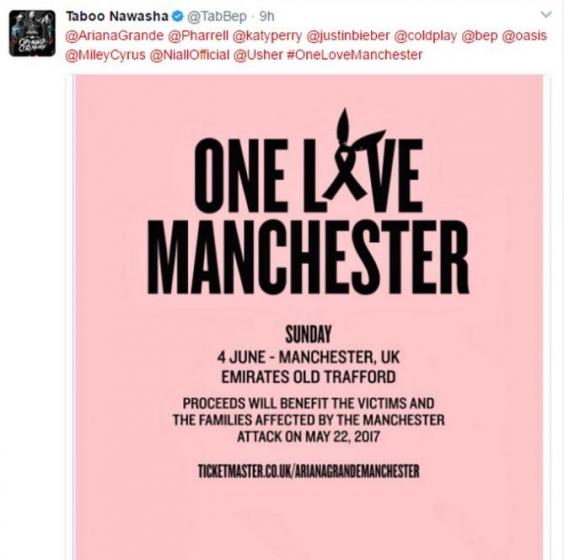 After the post was picked up by a few news outlet, Taboo swiftly clarified: "Sorry for the confusion folks this the right post", with fewer acts listed.
It is not clear whether this was a genuine mistake (but how would he accidentally tag Oasis?) or if he was asked to correct the original tweet by organisers hoping to keep the potential surprise guest a secret.
Ariana Grande, who of course was performing when last week's atrocity happened, Justin Bieber, the Black Eyed Peas, Pharrell Williams and Miley Cyrus are all confirmed to perform at the Old Trafford show, which will have more than double the security of a normal concert.
Reuse content