Pharrell Williams has defended his hit single "Blurred Lines", claiming that the lyrics came from a "decent place".
The song, which has been criticised by rape charities for glamourising sexual violence, caused a stir when it was released last summer.
But Williams has renewed his defence of the hit single, claiming the song is about rejection and a man's inability to get the woman he wants, adding that the single is not about rape or even sex.
In an interview with The Independent's Saturday arts magazine, Williams said: "I'd never want to say anything about sex. Like, 'rape-y' would mean, 'I'm gonna do this to you, you know you want me to do that to you…'
He added: "You have to make sure that you're coming from a decent place. And I was coming from a decent place. Because when you look at the song in totality you realise that the song's about a woman who wanted to… who felt something, but decided to take it out on the dancefloor."
Williams insisted there was nothing wrong with lyrics such as "I know you want it", which he said referred to a male fantasy about a strong female who rejects him.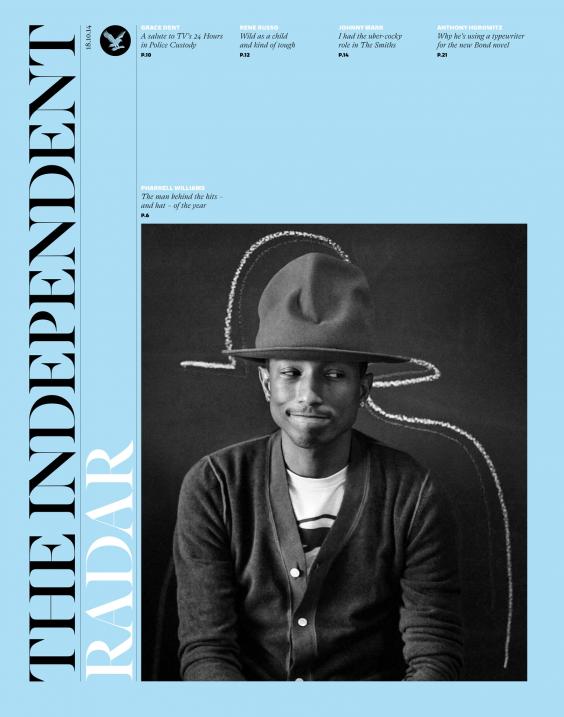 "What's wrong with that? I know I want it", he said. "The song was a pie-in-the-sky idea of a conversation that never took place! The song ain't about doing it! Nothing ever happens. 'Cause she's a good girl. Duh!"
Last month it emerged in a court case that Pharrell Williams wrote the majority of the song after Thicke admitted to being high on painkillers and alcohol at the time.
Thicke said in a statement: "The biggest hit of my career was written and produced by someone else, and I was jealous and I wanted some credit."
The statement was written in response to a lawsuit claiming the pair borrowed from Marvin Gaye's 1977 song "Got to Give it Up".
Read the full interview with Pharrell Williams in The Independent's Radar magazine on Saturday 18 October.
Reuse content