Reading and Compton saw an unlikely twinning at the weekend, when Kendrick Lamar said that its festival reminded him of his hometown.
After performing his track 'i', Lamar told the crowd: "One thing I love about being out here, it kinda reminds me of Compton."
He described the festival-goers as "some of the most live, live, live individuals", told them he loved them and promised he'd be back in future.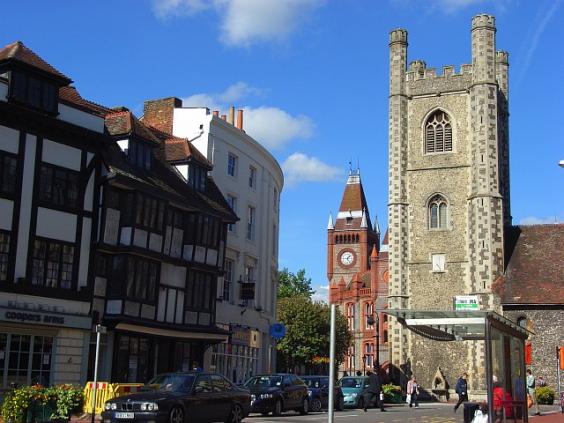 His set at the festival, oddly paired with The Libertines on the main stage, also saw him play hit tracks 'King Kunta', 'Money Trees' and the anthem 'Alright'.
Compton has been massively in the spotlight over the past couple of years, with several of Lamar's albums telling of the city's troubles and the NWA biopic Straight Outta Compton currently dominating the box office.
Such is the severity of the economic situation in the city, that you currently can't actually watch Straight Outta Compton in Compton.
K-Dot already has plans for his next album, which he promises is going to 'make everything make sense'.
Reuse content