Robin Thicke's latest break-up album has bombed in the UK, reaching number 200 in the charts after its first week of release, according to reports.
The US singer's new record, Paula, is a desperate plea to his estranged wife Paula Patton who left him in February after nine years of marriage.
But fans remain unmoved, with reports suggesting that just 530 copies of the album have been sold in the UK to date.
The Official Charts Company was unable to confirm or deny this figure, while Thicke's record label is yet to respond to a request for comment.
Paula has better estimated sales of 25,000 for its opening week in the US, but the figure is still poor considering the size of his supposed fanbase.
In contrast, Thicke's fifth album, Blurred Lines, hit number one in countries worldwide in July 2013 and shifted 731,000 copies in the US.
Thicke has been dedicating songs left, right and centre to his former lover, leaving crowds everywhere cringing.
The 37-year-old has written and produced the album entirely by himself meaning that, unfortunately, it really is delivered from the heart.
Patton is yet to respond to her ex's relentless efforts to win her back, despite admitting that she will always hold a "deep love" for him.
The reasons for their split remain private but reports suggest that numerous photos showing Thicke flirting with other women might have played a part.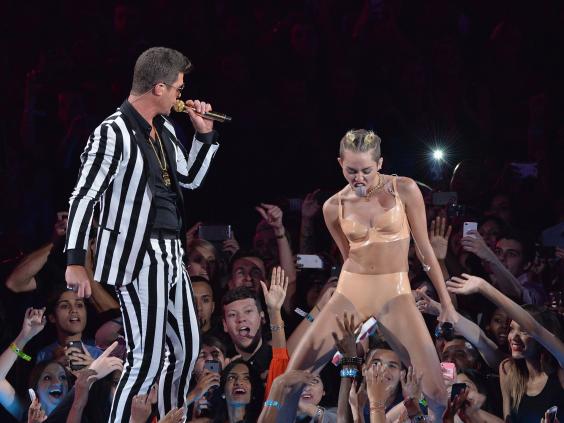 Thicke took part in a live Twitter Q&A last week which saw him mercilessly trolled and criticised for his derogatory lyrics.
"When you're not busy objectifying women, making light of rape and justifying sexual violence, how do you like to relax?" asked one 'fan'.