As the news breaks that Zayn Malik has parted company with One Direction, what hope is there for the band as a four piece?
While Zayn Malik was always the most likely band member to leave, will One Direction have the strength to survive as a foursome? Or will they go down the same, painful route as the likes of Take That and the Spice Girls?
One Direction might want to learn a few lessons from these classic post-break up tales. Take That
The group went from fabulous five to slightly desperate four in 1995 after the departure of wild card, Robbie Williams. They called it a day a year later. However, a decade on they reunited and have had amazing success with the middle aged ladies gig market. 
Solo stardom has also been a big deal for the group. Robbie Williams. Angels. Enough said.
In pictures: Zayn Malik
In pictures: Zayn Malik
1/15 2010

Zayn performed Mario's 'Let Me Love You' in his audition in front of the X Factor judges

2/15 2010

December 2010: Zayn (second right) and his bandmates ahead of the X Factor final

Getty Images

3/15 2011

Zayn performing in Germany on tour with the band's first album, 'Up All Night'

REX

4/15 2011

Zayn Malik made it his New Year's resolution to quit smoking to improve his voice after being criticised by One Direction's management team

REX

5/15 2012

February 2012: One Direction pick up the British Single award for their song featuring Rizzle Kicks 'What Makes You Beautiful', at the Brits

Getty Images

6/15 2012

The band perform on NBC's 'Today' show as they look to crack America

Getty Images

7/15 2013

Zayn getting inked in Weymouth. The singer likes "getting tattoos and loves the whole culture behind them"

Rex

8/15 2013

August 2013: Zayn gets engaged to Perrie Edwards, a singer with the group Little Mix

Rex Features

9/15 2013

Zayn signing promotional material at Alexandra Palace following the release of One Direction's book 'Where We Are'

REX

10/15 2013

Zayn Malik and Harry Styles from One Direction attend the 'One Direction This Is Us' world premiere at the Empire Leicester Square

Getty Images

11/15 2014

February 2014: One Direction win for British Video and Global Success at the Brit awards

Getty Images

12/15 2014

May 2014: a video of Zayn Malik and his fellow bandmate Louis Tomlinson smoking a "suspicious-looking cigarette" was leaked online

Rex

13/15 2015

19 March 2015: Zayn and bandmate Louis Tomlinson are told to post bonds of $5,000 each before they are allowed to take to the stage for a scheduled One Direction performance in Manila

Getty Images

14/15 2015

20 March 2015: Zayn flies home from One Direction's World Tour due to stress

Getty Images

15/15 2015

25 March 2015: Zayn becomes the first member to leave One Direction. 'I have to do what feels right in my heart,' he says

Getty Images
The Spice Girls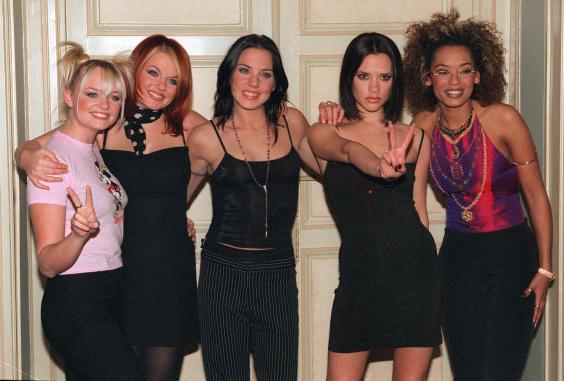 Geri Halliwell left the group, just before the girls went on tour in 1998, but the group carried on regardless (ringing any bells). The tour was a great success and the foursome carried on performing together until they started to lose momentum as babies began to arrive on the scene and Victoria Adams became MRS BECKHAM. At this point the group split up and attempted to cover different countries separately, with varying degrees of success.
Geri Halliwell on the other hand, did very well on her own, with four UK number ones.
In 2007 the group reunited and launched a worldwide tour, before working with Jennifer Saunders to develop the flop-musical, Viva Forever.
Boyzone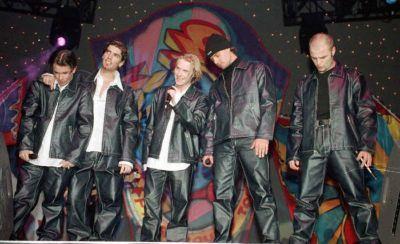 They split in 1999, the same year that Ronan Keating released his first solo single "When You Say Nothing at All".
Keating went solo and was very successful. The first album he produced contained four UK and Irish top-ten singles. He went on to record four more…
The group then reunited in 2007, and launched a massive tour (sound familiar).
So what we really need to know now is – when will Harry styles go solo, and when should we start saving up for the 2025 tour?
Reuse content