Idomeneo, Garsington Opera, Wormsley, review: 'As the drama is played straight, a brilliant cast can shine'
4
Click to follow
The Independent Culture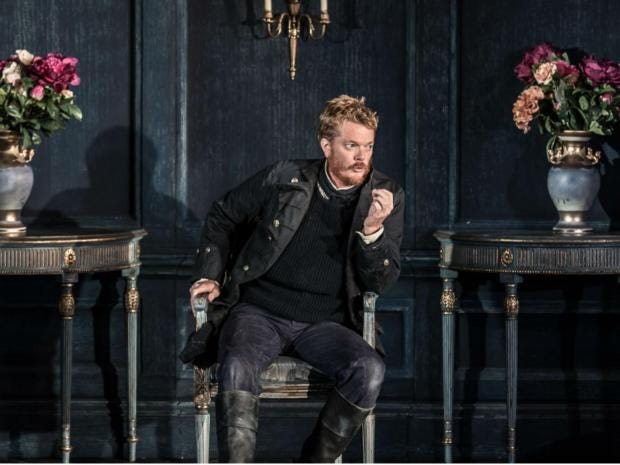 Saved from shipwreck by the gods, King Idomeneo of Crete promises a blood-sacrifice, but discovers the victim must be his son Idamante; the Trojan princess Ilia is torn between love for Idamante and hostility towards Idomeneo (who has killed her father); jealous Elektra also loves Idamante; a plague strikes, and a monster must be slain.
Mozart's flawed masterpiece has recently inspired a variety of directorial concepts: for Glyndebourne, Peter Sellars referenced Guantanamo; for the English National Oera, Katie Mitchell relocated the story in a corporate boardroom; for Covent Garden, Martin Kusej replaced religion with realpolitik, and imbued Ilia and Elektra with voracious sexual lust. 
Tim Albery's elegant new Garsington production is focused on two discarded sea containers on a windswept beach, and implies that we should think of Mediterranean migrants, Calais and ebola. The direction's restraint allows its one big theatrical effect to detonate with maximum force; as the drama is played straight, a brilliant cast can shine. The voices of Louise Alder (Ilia) and Caitlin Hulcup (Idamante) play off each other with graceful intensity; Rebecca von Lipinski's Elettra is sulphurously impressive; Toby Spence has regained all the beauty his singing possessed before throat surgery, and his incarnation of the heart-broken Idomeneo is a tour de force. Tobias Ringborg's over-brisk conducting doesn't tease out all the beauties of the score, but the chorus is magnificent. 
Comments