Kiesza emerges stage right to the opening synths of 'The Love', clad in body armour made of ripped and sewn basketballs over dungarees.
She dances with a mic in one hand, slipping in sync with two backing dancers like on the video for her smash single 'Hideaway', which has racked up a whopping 20 million views on YouTube.
Her popularity fits into a resurgence of nineties dance – think Maya singing "what's she gonna look like with a chimney on her" and Ce Ce Peniston's 'Finally'. But Kiesza is at pains to be seen as an artist, not just a featured vocalist. That might explain the vast stretches of balladry and r'n'b.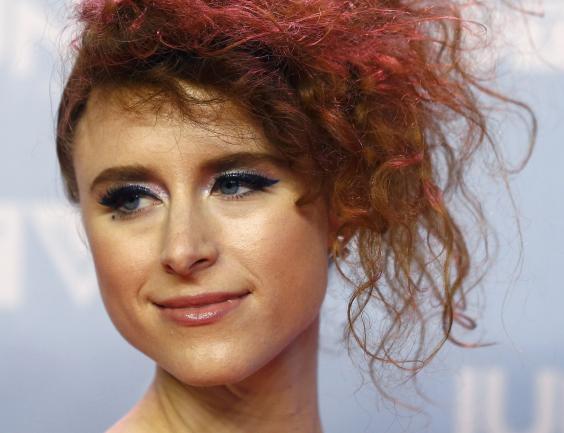 She counters audience chatter with chat of her own, switching between effusive thanks and friendly patter about the best place in Shepherd's Bush to get gluten-free pancakes.
But the noise doesn't really subside until it is bulldozed away by the big songs: a collaboration with Skrillex and Diplo called 'Take U There' and singles 'Giant In My Heart' and 'Hideaway', which leaves her hoarse. Then Kiesza sees the reception she's sweating over: a sea of selfie sticks and screaming. No one came to see a basketball sing a ballad on a stool. 
Reuse content