David Brent's band Foregone conclusion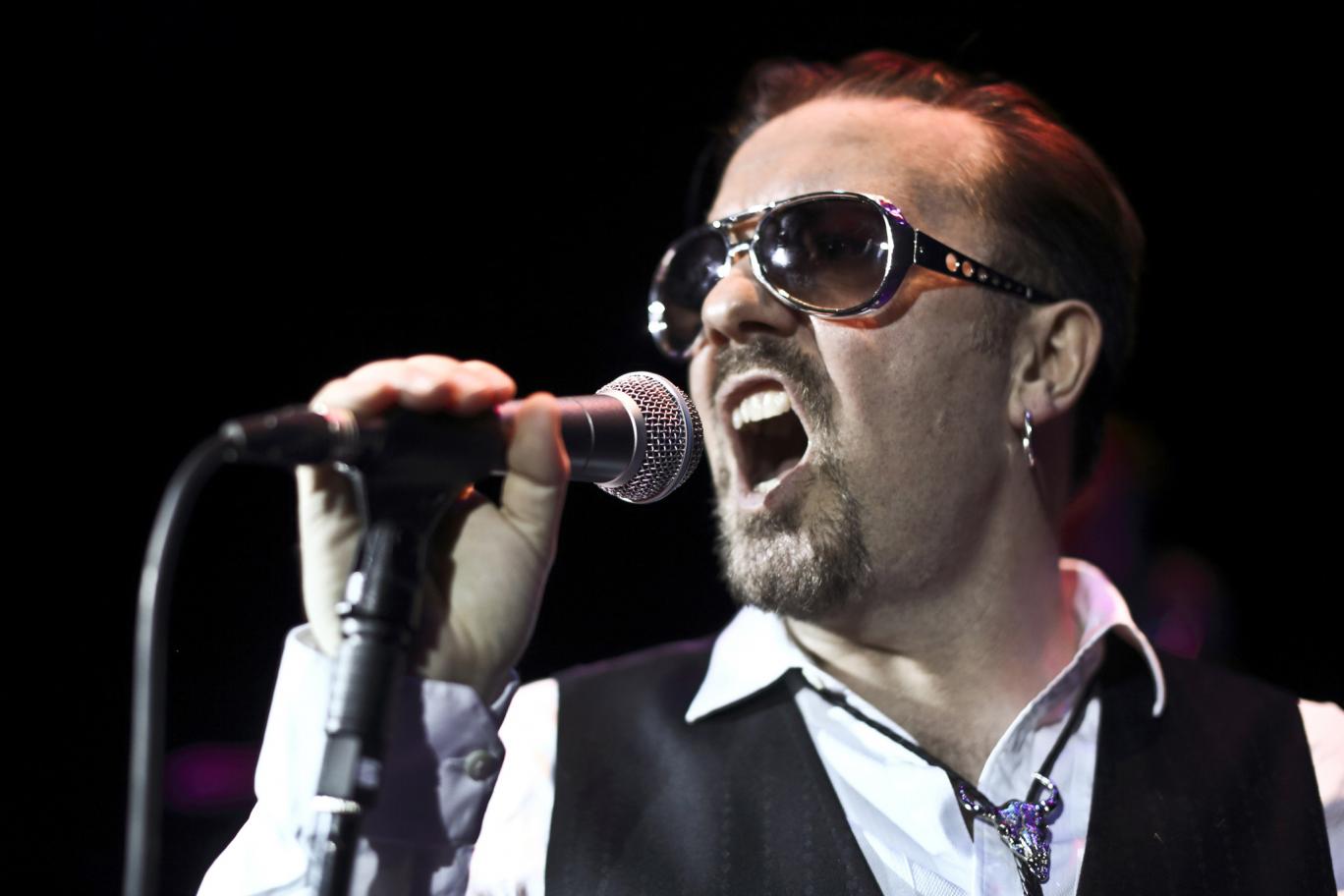 Music review: David Brent and Foregone Conclusion, Leicester Square, London: 'Gervais has perfected his shtick'
Ricky Gervais's band can be a lot of fun, as long as you never, ever take him seriously
3
Click to follow
The Independent Culture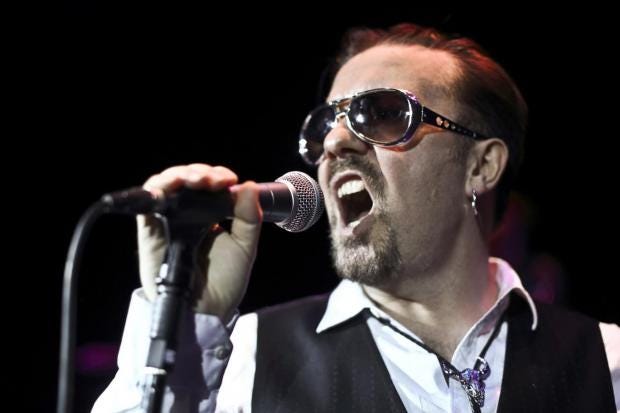 No one could accuse Ricky Gervais of failing to sell David Brent: Life on the Road. After chatting to red-carpet reporters at the film's Leicester Square premiere in London last night, he slipped into a Fleetwood Mac­-style waistcoat and performed four songs in character as The Office's hopeless middle-manager/wannabe muso.
Few performances are more awkward than the comedy rock concert that doesn't come off, but after several years of intermittent gigging with Foregone Conclusion, a group of seasoned indie types in on the joke, Gervais now has his shtick perfected. His Brent is a painfully dated frontman who enjoys telling us everything in "Slough", a Bowie­aping ode to his hometown, is "factually accurate, so you might learn something". Gervais being Gervais, he can't resist making us squirm by also painting Brent as an accidental racist who brings out a mixed ­race rapper for the horrible cod-reggae song "Equality Street", before ushering him off when the band return to implicitly "white" pop-­rock.
He ends the mini-­gig by blasting T­-shirts into the crowd from a gun: the perfect cheesy spectacle. Cynics will say that failed new wave frontman Gervais is also living out his own rock star fantasy here, but that doesn't stop David Brent & Foregone Conclusion from being a lot of fun.
Comments