Pixies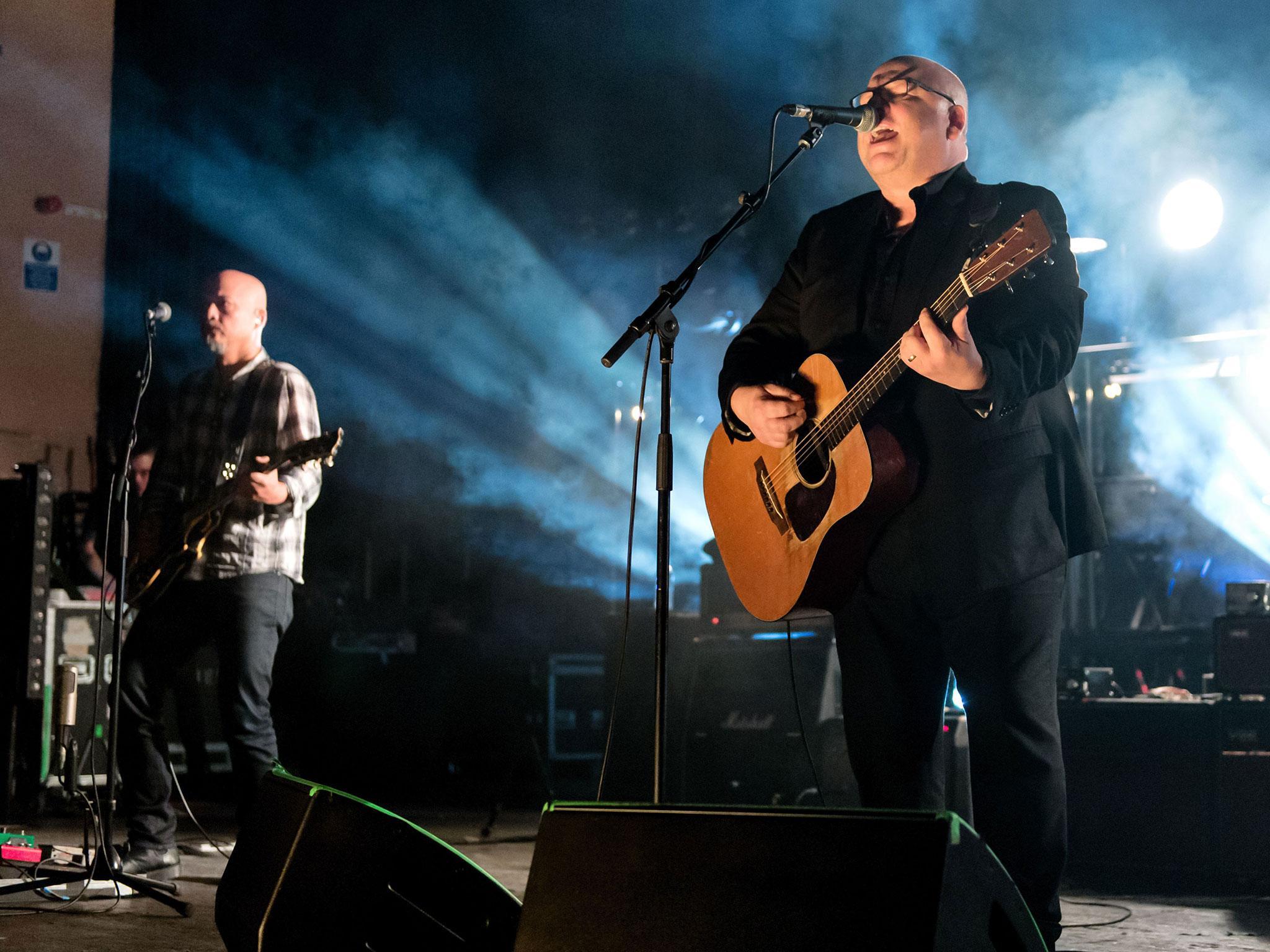 Tuesday, November 29, 2016 - 18:00
Pixies, Brixton Academy, gig review: Idiosyncratic alt-rockers astound on the opening night of their UK tour
The Boston Massachusetts quartet play the first of three dates at the familial venue in support of their sixth LP, Head Carrier
4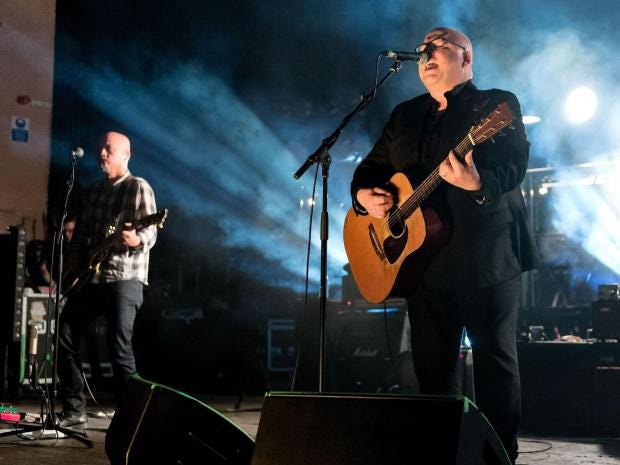 For better or worse, Pixies are largely indirectly responsible for the influx of reformations in music that we've seen over the past 12 years. When they returned in 2004, they seemed as surprised as anyone to see they were suddenly able to sell out venues that would've been completely beyond their remit during their original tenure between 1986 and 1993. A wealth of musicians, managers and agents woke up to the fact that nostalgia sells and jumped aboard the bandwagon with dollar signs in their eyes and wild thoughts of reliving their youth, but this time bigger, brasher and louder.
To call Pixies a nostalgia act, however, would be unfair, particularly now that they've (finally) released new music, 2014's lukewarmly received Indie Cindy and the infinitely superior Head Carrier from earlier this year, probably their best collection of songs since 1989's Doolittle. The fact is that Pixies remain utterly unique, despite thousands of bands copying wholesale the extreme loud-quiet-loud dynamic they're so commonly credited with proliferating. None, however, have managed to pull off the sheer sense of unorthodox ease with which Pixies manage to effortlessly serenade and seduce an audience one moment, whilst batter and bludgeon them the next.
Brixton Academy has become a sort of spiritual home for the band, with tonight being their 14th appearance at the near-5,000 capacity venue. It's also the place they chose to first unveil Pixies post-reformation to the UK, playing four legendary back-to-back sold out shows at the venue in the summer of 2004. Their reputation as a hit-and-miss live act is well-known, but tonight they're on very fine form indeed. Any band that has the sheer cojones to stroll on-stage and open with the biggest song of their career has to be commended and when a 5,000 strong chorus sing the "woo-ooo" refrain in response to the four chords that open "Where is My Mind?", it's akin to a bolt of electricity surging through the venue. From here, the band hardly pauses for breath, steamrolling straight into riotous renditions of "Nimrod's Son", "Break My Body" and "Brick is Red".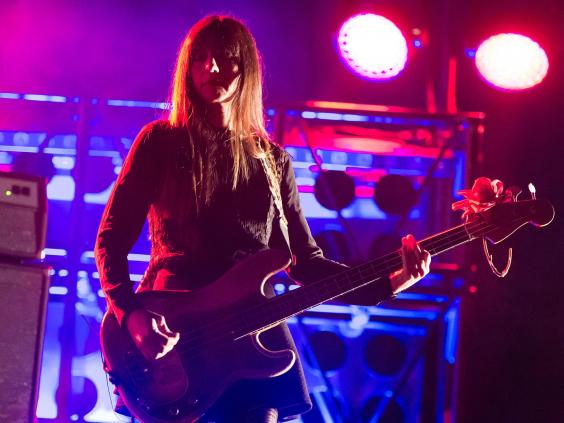 Their habit of wildly changing the set-list each evening is to be applauded; so many bands stagnate over the course of a tour very quickly due to playing the same songs, in the same order night after night after night. When Pixies do play rare songs, as they do tonight with "Blown Away" and "Havalina", it really does feel as if one is witnessing something special, seldom to be repeated. The songs from Head Carrier slip into the set with effortless ease alongside old favourites, which is a testament to their quality, with the likes of "Tenement Song", "Baal's Back" and "Oona" all providing highlights. Those concerned that the absence of Kim Deal will upset the chemistry so vital to the band need not worry; Paz Lenchantin, she of A Perfect Circle and Zwan fame, fits perfectly into the Pixies dynamic and when she takes the lead on new song "All I Think About Now", her vocals are simply enchanting.
The main set ends with a frankly breathtaking four-song run of "Hey", "Gouge Away", "Debaser" and "Tame", before the entire room is flooded with fog and the band encore, somewhat appropriately, with B-side "Into the White". As the song ends and the fog begins to clear, it becomes apparent that the band have completely disappeared, leaving a completely astounded and thrilled audience. In a little under two hours, Pixies have raced through 33 songs with no fuss or fanfare, yet they've still managed to captivate the entire room from front to back.
Pixies are on tour through the UK now. The band play as special guests to Kings of Leon next year at British Summer Time in Hyde Park
Reuse content
Comments