Sometimes, it helps to remember where you came from, and why. On their 2012 album, Given to the Wild, The Maccabees had dived head-first down the fox-hole of new technology, adding layer after layer of immaculately sequenced sounds to each song, until eventually there was no room for them to breathe: the result was an overstuffed collection of pomp-rock grandiosity that seemed to aspire to the billowing arena-rock of Coldplay, U2 and Snow Patrol – more of a management ambition than a thinking musician's ambition. After all, who wants to be the epigone of a tired style?
Thankfully, since then the group have rediscovered the joy of playing and writing together, rather than (over-)working separately on ideas. Marks to Prove It sounds more like a band, with songs reached by trial and error and group arbitration, not by notation. It's there right from the opening bars of the title-track, with the several guitar riffs cutting across one another, tugging the song this way and that, before settling into a cohesive direction. And once settled, the song powers along with an urgent, driving momentum offset by Orlando Weeks' vocal, the lyric all but dropped with a deadpan nonchalance. Aptly enough, it's all about the primacy of real, lived life over the recorded, inevitably secondhand, version encountered on screens, a theme that exactly parallels the musical method: the song bears the scars of its development, the marks that prove its worth.
With its querying "What do we do now? What are we doing now?" refrain, "Spit It Out" seems to be confronting the blank page of this new process, as it resolves into a union of piano and guitars; though one of the drawbacks of this more passionate  approach is that Weeks' understated delivery is frequently drowned out, leaving all but the  occasional line difficult to discern. But there's meaning aplenty in the music itself: the ebullient horns and massed guitars of "Something Like Happiness" signal the joyous theme of the song, a celebration of the vital comforts of pleasure and satisfaction. In its surging bonhomie, it's not unlike James, albeit less arm-twistingly anthemic.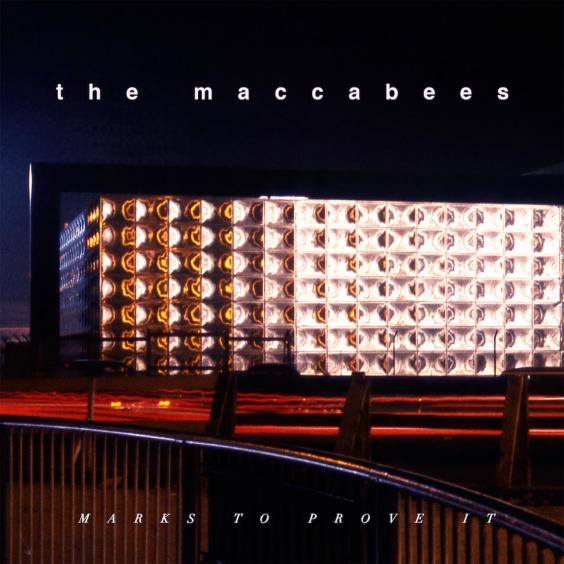 In many cases, the musical strategies are their own reward. There's something perfect about the way that the piano and vocal of "Silence" seem to be adrift in space, unmoored, but gradually grounded by the organ; the trudging waltz "River Song" is illuminated by a weird motif that seems to pair some reed instrument with a wordless vocal wail; and the way that the contrasting piano and vocal melodies of "Ribbon Road" gain power through some ingenious, unexpected rapprochement is quite brilliant, a synergistic result comparable to whichever genius first tried salting caramel.
Elsewhere, "WW1 Portraits" sketches an image, presumably an old photograph, of someone with "fair hair tied back, casual, a go-getter, go-getter, you're the best of all", over a rickety montage of rattling percussion, synth whine and pulsing guitar that gradually builds in engagement . It's a genuinely touching piece, as too is "Kamakura", with its keening swirl of sound anchored in a bass-led melody.
But it's a measure of the album's success that it prompts such speculation, and leaves enough untied ends to snare one's interest. And it's a huge relief to find a band as abundantly gifted as The Maccabees shunning the more obvious course in favour of an approach which requires the players to explore together to find the songs. As Weeks sings in the closing track "Dawn Chorus", "Wake up and make it better".
Reuse content